Wood Restoration
Wood restoration – Doing it yourself home improvement may sound like the way to go. However, there are extremely compelling reasons to hire a professional for your  wood restoration needs  in Northern Il, or Schaumburg IL to achieve the results you want with less of your own sweat, tears and at a cheaper cost to you.
Our Deck Maintenance and wood restoration services consist of cleaning & treating deck surfaces.
The beauty & durability of any deck refinishing job depends both on the proper surface preparation & the quality of the product, whether it be sealer or stain. We know that your deck is one of the largest of your outdoor investments. It is extremely important to have a professional powerwash wood surfaces. Misuse of the pressurewasher can permanently damage the wood surface. Our trained powerwashing specialists ensure you that your deck will be cleaned properly and prepared for treatment.
Proper Wood Restoration
Because wood decks are subject to the damaging effects of weather. it is critical to have your deck cleaned & scaled on a regular basis. A poorly maintained deck quickly turns grey in color as it deteriorates due to dirt, mold, & algae gradually tearing apart the surface of the wood. Before you purchase a wood sealer from your local home improvement store you should know that sealing decks is only one part of what it takes to do the wood restoration job properly. Before deck stains or sealers are applied the wood needs to be thoroughly washed & cleaned with a pressure washer to remove the dirt, grime, & soil that has been embedded deep into the wood's grain. For most homeowners (& inexperienced professionals) using a pressure washer on wood can be very difficult. It is very easy to damage your deck inadvertently, instead of doing wood restoration you may tear, splinter, and damage your deck.
To prevent unnecessary repairs your deck should only be trusted to a professional wood restoration contractor like RPW ProWash serving Rockford IL and surrounding areas, Crystal Lake Il and surrounding areas – a contractor that will professionally clean & strips your deck's existing finish using cleaners that are safe around your plants. properly neutralizes & brightens your deck and applies a sealer that will be effective in preventing future deterioration. At RPW ProWash we are wood restoration specialists making your outdoor wood structures look BETTER THAN NEW! Serving Rockford IL, Cherry Valley IL, Freeport IL, Pecatonica IL, Rockton Il, Roscoe IL, Crystal Lake IL, and many other Northern Illinois and Southern Wisconsin areas!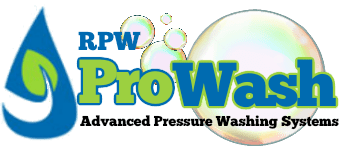 Northern Illinois Wood Restoration Specialist