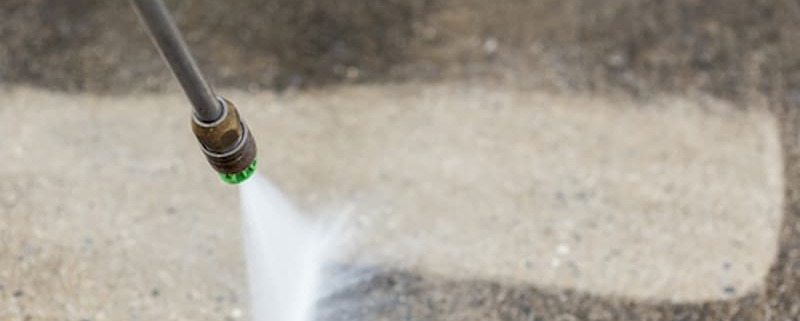 Concrete Cleaning Services Near Me
Concrete Cleaning Services Near Me: 3 Key Reasons For Pressure Washing Concrete.
Cleaning concrete can be a challenging task. While there are a number of methods for concrete cleaning, pressure washing is generally considered the best method. So, whether it's your home driveway or a commercial building, there are several reasons to consider pressure washing when searching for concrete cleaning services near me.
Without further ado, here are the THREE key reasons for concrete pressure washing.
Fast and Effective
The power of a pressure washer allows for quick and thorough concrete cleaning. Other methods simply don't offer the speed and effectiveness that a pressure washer provides. When cleaning concrete, it's typically a large surface. This would be extremely time-consuming when using other methods of cleaning. A quality pressure washing service will get the job done properly and quickly.
Restoration and Protection
The deep cleaning of pressure washing gives the concrete a new appearance. It will restore the concrete's original beauty. Pressure washers can also seal the concrete, protecting the future.
The best way to protect your concrete is to have it cleaned frequently. Dirt and grime cause damage over time. Restore and prevent damage with regularly scheduled, high-quality pressure washing.
Safety
Since most of the cleaning ability comes from the power of the pressure washer, there is no need for harsh chemicals. Often, water alone will get the job done. However, there are biodegradable cleaners and other safe products that can be used in combination with a washer. This may be necessary for clearing significant amounts of grease or muck. These products are safe for plants, animals, and people.
7 Mistakes To Avoid When Hiring Concrete Cleaning Service
Hiring the right professional for your concrete cleaning isn't an easy job since you want to ensure you get it right from the onset so that you get a high-quality service that guarantees value for your money.
There are so many concrete cleaning services out there and choosing one for your needs can be challenging. The good news is that we are here to help you make an informed decision. Being one of the leading reputable commercial and residential cleaning companies, we have vast knowledge and experience in the industry.
Therefore, we would like to share with you 7 common mistakes you should avoid when hiring a concrete cleaning service. Read on!
Not Researching the Cleaning Company
Seek recommendations for a reliable concrete cleaning service or individual from family members, friends, and neighbors may be your first option.
After shortlisting some concrete cleaning services near me, interview a minimum of four cleaning companies and ensure you get an estimate from each before you choose one to hire. It will be a big mistake not to research your potential company before hiring.
Look up the company on www.bbb.org  to go through reviews or complaints about it. Be cautious with companies with poor reviews from many complaints, and check out how they address them as well.
Hiring A Company with No Insurance and Accreditations
You shouldn't consider seeking the service of any cleaning company that refuses to provide you proof of their insurance policies (with the employee, professional, and public liability).
Consider a case where an employee got to the office early in the morning and falls over on the floor and breaks his leg because the floors are slippery, but with no signs, who will be responsible? The cleaning company will be responsible for the accident if they fail to stick to their safety measures.
You definitely want to avoid being liable for multiple employee claims for bodily injuries or any other damage. When a potential concrete cleaning company possesses the required accreditations, it shows that the company understands the ins and outs of the industry and how to run its business professionally.
Not Going Through the Company's Credentials
Make sure any company you're looking to hire is bonded and insured. This will cover you and your business in case there is an accident that leads to breaking or theft, or peradventure anyone gets injured on the cleaning job.
Ensure the company you hire has employees that are properly checked or just conduct the background check yourself just to be sure. It's a big mistake to assume the company has all it takes and neglecting going through the company's credentials.
Not Agreeing to Cost
You should find out the time it will take a cleaning company to complete its job. Determine the inclusions in their services and ensure it contains all the things you want to clean.
In case you need a specific service, inform your cleaners upfront so they can get ready to provide it for you. The company's representative should take a walk around your office or home before they issue an estimate for the job.
Ask the company if they make use of their own cleaning supplies, else, the cleaning services' costs should be cheaper. Note that a cheaper cleaning service may not be offering you a good service for your money.
Not Asking for References
Don't just contact a cleaner; get references from the company before you hire. Make sure you note a company with repeatedly satisfied customers when communicating with the references provided.
Ask about the quality of concrete cleaning services near me the references received and if their expectations were met.
Not Checking Reviews on The Business
Also, check online to see the kind of reviews written about the business. You can check this out on many online websites such as Facebook, Yelp, Google, and so on. A company that is absent online should be considered out of date or a potential scam.
Not Signing A Written Contract Before the Job
A written contract is essential. Ensure there is some flexibility in the contract offered by your hired company specifically on the hours and pricing. If the cleaning company you choose is not willing to follow the terms stated in the contract, it is possible that they will not do their best in offering quality and standard services.
Make sure you also request the agreement of the service level. You can get various cleaning services from different cleaning companies and everything you want your cleaners to do should be clearly stated in the agreement. This ensures they deliver the exact services you are paying for.
Check the written agreement, which clearly indicates what services the cleaners are expected to offer within a specific timeframe for completion.
Concrete Cleaning Services Near Me
Looking for some help with seasonal maintenance, including concrete cleaning? RPW ProWash provides a full range of commercial and residential services, including concrete cleaning and sealing, pressure washing, paver restoration, etc.
Whether it is your concrete paths, concrete driveways, or concrete walls, we can remove any built-up dirt, grime, mold, and oil stains to transform them and restore their appearance. We also specialize in commercial concrete cleaning, including work for commercial properties, shopping centers, car parks, factories, hospitals, and building sites.
We offer high-quality, safe, effective, and affordable commercial and residential concrete cleaning services in Rockford, IL. So, if you are looking for concrete cleaning services near me, contact us today at (779) 348-3135 or online to get a FREE, no-obligation estimate.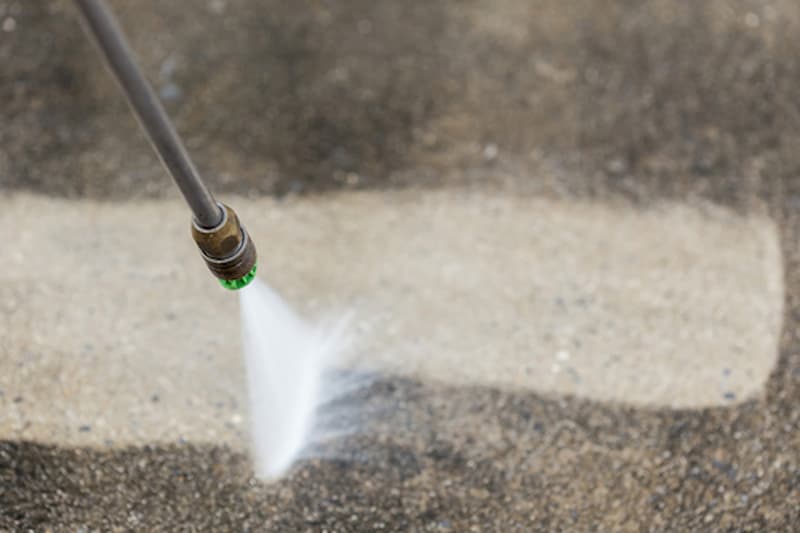 Concrete Cleaning Services Near Me
https://rpwprowash.com/wp-content/uploads/2022/07/concrete-cleaning.jpg
533
800
Denise Farley
https://rpwprowash.com/wp-content/uploads/2013/09/pressure-washing-roofs-decks-driveways-homes.png
Denise Farley
2022-07-16 03:50:05
2022-07-16 03:50:05
Concrete Cleaning Services Near Me