Exterior Commercial Building Cleaning IL
Exterior Commercial Building Cleaning IL
Keeping your commercial building clean and attractive is essential for your business's success. First impressions really matter! A clean, beautiful exterior of a business premise attracts customers and keeps the existing ones loyal. It leaves a great first impression on your new customers and visitors. Therefore, as a business owner or manager, you should invest in regular exterior commercial building cleaning IL for your business to stand out and succeed, especially in a competitive environment. It can be difficult to beat the competition if you ignore the appearance of your business premise. You want to ensure your business premise portrays an image of professionalism and diligence.
9 Reasons to Maintain the Outside of Your Dining Establishment
As a restaurant, drive-thru business, roadside take-out business, diner, or food truck, you know that appearance is everything. Your customers will take one look at your food establishment and already decide if they want to eat there within just a few seconds.
To give them the best impression, you need to maintain and clean the outside of your establishment. By hiring the right commercial cleaning professional, you can keep the outside of your restaurant clean without all the hassle.
Here are nine reasons why you need to maintain the exterior of your dining establishment.
Creates a Great Impression
Potential customers that drive past your clean and tidy restaurant will be more likely to give you their business when they notice the care that you take for your business.
A clean restaurant gives off a great first impression, which is incredibly important to drawing in customers that have never been to your facility before. This is how they get hooked from the start.
Regular exterior cleaning is the first step to improving curb appeal and giving a great first impression to potential customers. They just might walk in when they see the beautiful, clean, and tidy appearance of your establishment.
Improves Curb Appeal
This is perhaps one of the most common reasons that people invest in exterior commercial cleaning in the first place. When it comes to dining, appearance is everything. Our commercial pressure washers can improve the appearance of your restaurant instantly after the job is complete.
Our exterior cleaning service can get rid of eyesores like tough stains, dark spots, dirt and grime buildup, contaminants, debris, oil stains, and other issues that may persist on your exterior surfaces. This is essential when you own a restaurant, as people will value the cleanliness of your entire facility.
Maintains Professionalism
By keeping the exterior of your business clean and polished with the help of a professional company, you'll maintain a level of professionalism in the restaurant industry. People will love to see that you're actively cleaning and maintaining your building and the space around it.
From adding landscaping to keeping your roof clear of any issues to washing your windows, you need to provide them with a clean environment that they can enjoy dining in.
Restaurants that have eyesores can also detract customers from wanting to dine in the facility. They may make assumptions that the restaurant is unhygienic and doesn't have the right cleaning practices in place, and this can result in a loss of business.
Improves the Customer Experience
When customers visit your establishment to dine with you, they choose you because they expect a clean, delicious, and healthy experience. They do not want to see any dirt stains as they glance out the window, and they do not want to worry about any dusty windowsills, stains on the sidewalks, and blemishes on the windows.
Regular professional exterior commercial building cleaning IL can remove all these issues so that your customers can only focus on the enjoyable and delicious dining experience that you provide.
Beats Out Competition
You know that the competition in the hospitality industry is stiff. By keeping up with the exterior cleaning and continuing to provide the best dining experience possible, you can have an upper edge over the competition in your area.
Show your customers that you value their business by keeping your dining establishment looking great, polished, and healthy all year long with routine exterior cleaning.
Increases Business
By enhancing the customer experience and giving off a great impression, you will attract more customers to your business. Over time, this will increase the number of return patrons that keep coming back for more. This then leads to an increase in the revenue for your restaurant, which results in business growth.
Every restaurant manager or owner wants to be the top choice for their patrons, and this could be you when you show your customers that you value their business from the beginning of their experience to the end.
Decreases Insects
Another important reason for having exterior commercial building cleaning IL regularly is to remove all the insects from the outside of your business. By keeping them away from your doors, windows, and parking lot, you will allow patrons to have a great experience when they are dining with you.
Insects that linger outside your restaurant are more likely to make their way into the restaurant when the door swings open, or the windows are left open for a long period. The more insects you have, the more people will start to notice this nuisance when they are dining with you. And this can keep them away from your restaurant.
Saves Money on Repairs and Replacements
When you routinely clean the exterior areas around your restaurant, you will be surprised at how much money this can save you on maintenance in the long run.
Preventative maintenance, like pressure washing and exterior cleaning, works well to remove any potential hazards or minimal damage that can become much more severe when neglected. To reduce the costs of repairs and replacements, you'll want to keep up with these tasks each year.
Schedule regular exterior cleaning for your restaurant to keep up with your tasks so that you can focus on creating a great customer experience on the inside.
Reduces the Chance of Accidents
By pressure washing your sidewalks and parking lots, you improve the overall safety of your entire facility. This eliminates the risk of tripping and falling accidents that can occur when you leave litter, debris, stains, and spills on your walkways.
If a customer trips and falls on your property, you may be held accountable for these injuries. When they choose to file a lawsuit, you may be found negligent and need to pay for their pain, suffering, and medical expenses. Avoid this by simply keeping your restaurant exterior clean and clear of any hazards always.
Conclusion
As a commercial building owner or manager, you take pride in the look of a clean, professional-looking, and attractive business premise. But over the course of a year, the weather and other environmental factors can really affect the look of the building exterior. Whether it's dirt, grime, algae, mold, mildew, stains, pollen, or other pollutants, it turns your once-beautiful building into a bit of an eyesore.
The look of your building is essential to the success of your business, so a dirty, ugly exterior just won't do. Thankfully, professional exterior commercial building cleaning IL can remove stains, and discoloration caused by pollutants, mold, mildew, and other organic matter. The result is a building restored to its pristine, clean condition that greatly enhances curb appeal and attracts customers and clients.
Exterior Commercial Building Cleaning IL
If you're looking for a professional commercial cleaning company to help you with the exterior cleaning of your establishment, contact RPW ProWash. Call us today at (779) 348-3135 or contact us online to ask any questions about our services and/or request a FREE, no-obligation estimate.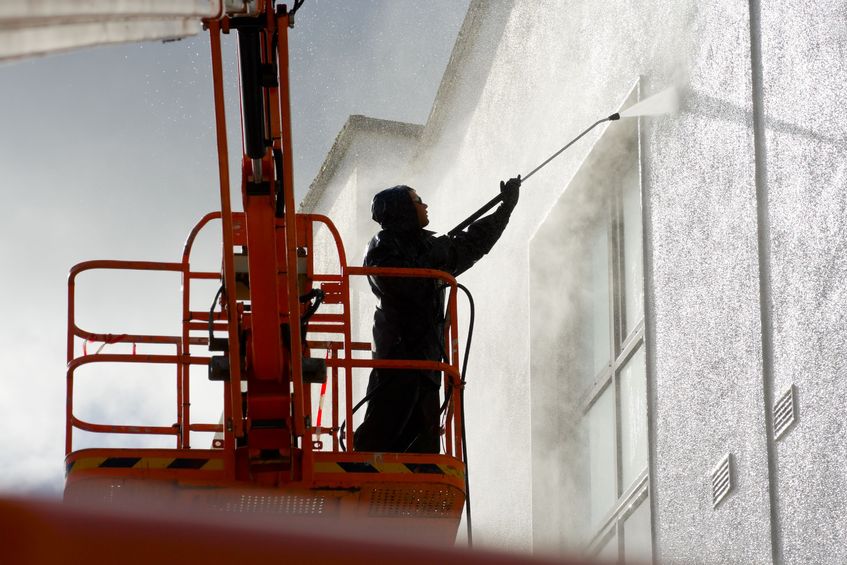 Exterior Commercial Building Cleaning IL
https://rpwprowash.com/wp-content/uploads/2023/02/Building-Washing.jpg
565
847
Denise Farley
https://rpwprowash.com/wp-content/uploads/2013/09/pressure-washing-roofs-decks-driveways-homes.png
Denise Farley
2023-02-28 13:51:09
2023-02-28 13:51:09
Exterior Commercial Building Cleaning IL