Exterior House Washing Service
Is the exterior of your house stained and mildewed? As a responsible homeowner, it's your job to keep up with routine maintenance. However, most people forget that exterior siding should be maintained just like other parts of their home. In this post, we'll go over the benefits of having your house power washed. Keep in mind that the pressure washers are very powerful, which is why it is essential to hire an exterior house washing service Rockford. Not using a pressure washer correctly could cause structural and water damage to the siding of your home.
   Increases Value of Home
Curb appeal makes a big difference when selling a home. According to the National Association of Realtors, you can add up to $10,000 to $15,000 to the sales price after pressure washing exterior siding of your home. This is a significant number when you consider the average cost exterior house washing service Rockford runs between $100 and $300. With such a high return on investment, it only makes sense to power wash the exterior of your home. A reputable pressure washing company such as RPW ProWash can help you get the exterior of your home ready in time for the first potential buyer.
   Improves Curb Appeal
Are you planning to sell your home in the near future? Siding that is covered in mildew and becoming grimy can make potential homebuyers believe that the rest of the property is just as neglected. A power washing can be a worthwhile investment to get your home looking move-in ready.
Prospective homebuyers would prefer not to have to worry about the condition of your home's siding. Invest in a siding power wash to make buyers fall in love with your home as soon as they pull into your driveway. Our professional can do the exterior house washing in a single afternoon and usually lasts for a year depending on the rainfall levels and humidity in your area.
   Prevents Expensive Repairs
Rockford exterior house washing service can reduce the need for future repairs due to rot and decay. These types of repairs can be costly. That is why most homeowners appreciate and take advantage of our power washing services.
Moreover, power washing can help extend the life of your exterior siding. When hiring an exterior house washing service, you may want to ask about the other power washing services. For instance, most companies provide power washing for roofs, gutters, walkways, and driveways.
   Cleans Mold and Mildew
Moist shady areas encourage the growth of mold and mildew. The risk of growth increases if you live in an area with high humidity or have overflowing gutters. We recommend you inspect your siding regularly to prevent mildew and mold from growing on your home's siding. Mold and mildew will show up as gray, black, or white spots. You will have to hire an experienced power washing company to loosen and wash away mold and mildew from the siding.
5. Eliminates Airborne Contaminate
Usually, mold and mildew are not a problem when they grow outside your home. However, it's still possible for mold spores to waft into your home via windows, doors, and cracks. If you or a loved one has asthma, you will want to ensure you power wash mold and mildew from your siding to eliminate any airborne contaminates. Mold has been known to cause breathing problems in the elderly and children.
Exterior House Washing service
If you are considering of rejuvenating the look of your home with exterior house washing service Rockford, contact RPW ProWash for a free estimate. Call us today at (779) 348-3135 or contact us online to make an inquiry.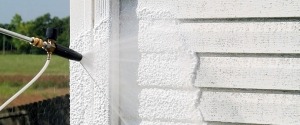 Exterior House Washing service
https://rpwprowash.com/wp-content/uploads/2020/02/house-washing-image.jpg
660
1584
Denise Farley
https://rpwprowash.com/wp-content/uploads/2013/09/pressure-washing-roofs-decks-driveways-homes.png
Denise Farley
2020-02-24 03:29:20
2021-05-20 00:37:21
Exterior House Washing service