Exterior Pressure Washing Services Northern IL
Exterior Pressure Washing Services Northern IL
Want your home to look its best? You should consider hiring professional exterior pressure washing services Northern IL regularly to keep your property in good condition. By pressure washing your siding, deck, driveway, sidewalk, and other exterior areas around your home, you can quickly and effectively remove built-up dirt, sediment, and other debris. This not only helps these surfaces look beautiful, but it can also reduce wear and tear by getting rid of mold, algae, insects, chalk, weeds, and more. Such build-up will, over time, break down and cause damage to wood/masonry and degrade paint/stains. Remember that a clean property not only creates an appealing sight, but it's also a safe and healthy environment to live in.
Keep Your Home Looking Perfect
Over time, your home's exterior can become dirty and have potentially harmful mold and algae buildup. To fix this issue, it is essential to invest in regular exterior pressure washing to protect your investment.
Pressure washing is the easiest and most effective way to maintain your home's exterior. RPW ProWash's exterior house washing process combines safe pressure with biodegradable cleansers to remove dirt, mildew, and algae from your home. Don't neglect your largest investment, give us a call today.
Our residential services include:
House Washing – We will clean your home's exterior with detergent and gentle pressure. This beautifies your home and prevents mildew from damaging it, thus keeping your property in good condition.
Paver Restoration – This removes old sand, weeds, and algae. We then refill the joints with polymeric jointing sand, which holds the pavers in place and prevents weeds from returning. We then apply a sealer to enhance the appearance and prevent the algae from returning.
Concrete Cleaning and Sealing – We clean the concrete to restore its like-new appearance, then apply a sealer to prevent winter salt damage. This will keep your concrete from pitting or crumbling, and help prevent cracks.
Deck Washing – This will clean off spills and accumulated dust and dirt, and remove mildew that attacks your stain and timbers. This leaves you with a pleasant, appealing deck again.
Roof Cleaning – With no pressure, to preserve your shingles, we clean your roof of dirt and remove the black algae streaks. That algae erode your shingles by attacking the asphalt that they are made of.
Some of our other exterior maintenance and cleaning services are:
Gutter Emptying and Cleaning – Leaves in your gutters block the flow of water, leading to expensive water damage.
Deck Staining – Worn stain can't protect your deck from the elements, causing premature aging and rot. We will apply a fresh coat of stain, protecting your investment and beautifying your deck.
Awning Cleaning – We will clean your awnings, leaving them looking clean and bright.
Playground Equipment Cleaning and Sanitation – We will remove the grime and mildew from your swing sets, slides, and monkey bars, refreshing their appearance and making them safer to play on.
Driveway Cleaning
Our exterior pressure washing services Northern IL are suitable for all types of driveway surfaces including; concrete flags, block paving, natural stone, crazy paving, tarmac, resin, and pattern imprinted concrete.
First impression matters and your driveway is one of the first things that neighbors and visitors will see.
Patio Cleaning
Exterior surfaces become dirty over time and can also succumb to weeds, algae, moss, lichens, and stubborn black spots. Jet washing a patio is highly effective at removing dirt and grime, and for areas that require a deep clean, we can also apply eco-friendly chemical treatments.
Decking Restoration
Is your decking showing its age? Does it become slippery and dangerous when wet? Before long, your once beautiful deck is starting to look shabby and you worry that it may fall into disrepair. We have various methods for restoring decking, to make it look as good as new.
Annual maintenance involving a clean-down and then re-sealing with decking oil is easy to talk about, but for most people, actually keeping up with such a routine is a different matter.
Sealing afterward with two coats of quality decking oil will help protect the wood from the elements and bring back the color.
What's Involved With Decking Restoration?
We start with a power wash, operating at low pressure. This is important because it is all too easy to damage the wood if too much force is used.
Pressure washing will clean away any buildup of surface algae, dirt and grime, preparing the wood for additional treatment or finishing as necessary.
If the surface has been heavily stained by algae, it may be necessary to apply an eco-friendly chemical treatment to fade this way. For badly stained areas a power scrub may be also necessary before re-oiling.
Decking can be subject to rust stains from screws and other fastenings. It is also prone to whitening due to the UV effects of sunlight. In such cases, we can provide a remedy with anti-oxide treatments to remove staining and wood brighteners to restore color.
In cases where the surface has been treated with a paint-on decking stain, we'll often find this to be flaking off and usually looking rather the worse for wear.
In such cases, all the decking stains must be removed with a paint stripper and the wood returned to its natural state before we can begin to treat with decking oil.
We only use high-quality decking oil and strongly recommend applying two coats. The second coat requires less oil and goes on quickly, so unless the budget is very tight, it's false economy not to bother.
Decking oil will help to prevent the timber from absorbing water and in most cases, will provides some UV protection as well. Decking oils are available in various colors and clear finishes through to darker ones.
A recently oiled deck with a kind of satin wet look and even a clear finish will add quite a bit more depth to the color of the wood. Protection doesn't last forever though, and most people find that annual maintenance is needed to safeguard their decking investment.
Private & Public Sector
In addition to working on residential properties, we can also undertake exterior cleaning tasks for businesses and local authorities, including retail and hospitality; hospitals and care homes; schools and colleges; facilities, grounds and car parks; leisure complexes and playgrounds; garages and service areas; plant and machinery.
Exterior Pressure Washing Services Northern IL
RPW ProWash provides comprehensive exterior pressure washing services Northern IL including driveway cleaning, patio cleaning, roof and guttering cleaning, and decking cleaning for both residential and commercial properties.
We have a highly trained, experienced, reliable, and professional team of cleaners as well as state-of-the-art tools and equipment that guarantee excellent results in every job. Don't let your exterior surfaces look old and shabby with dirt and grime buildup. Let us do the dirty work!
Call us today at (779) 348-3135 or fill out our online contact form to get a FREE, no-obligation estimate.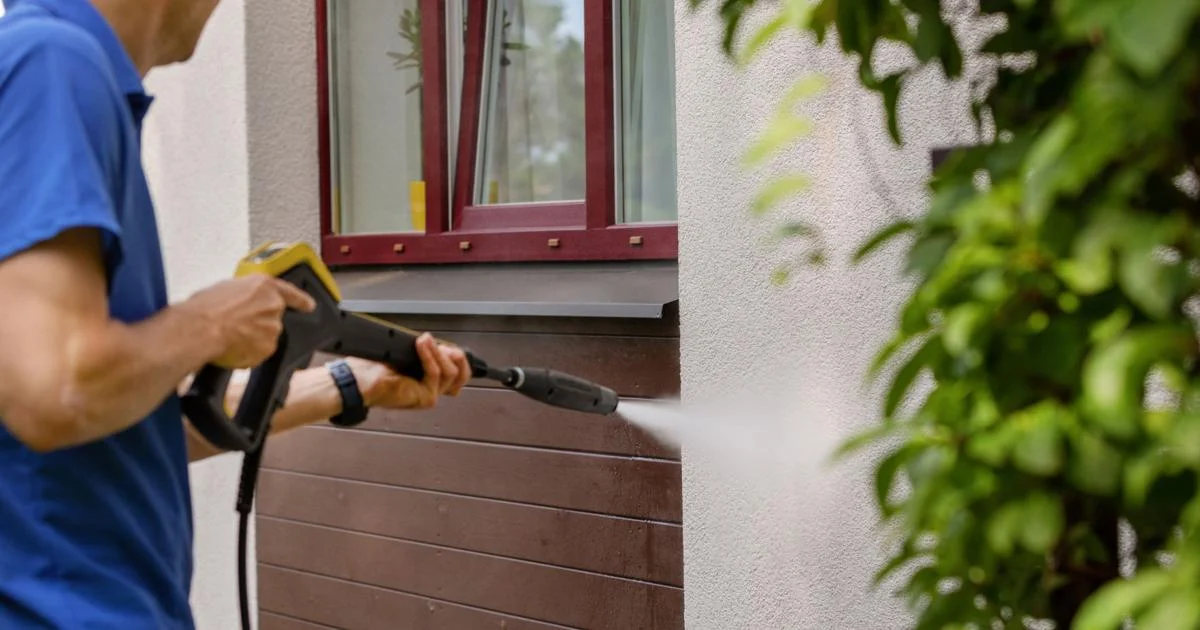 Exterior Pressure Washing Services Northern IL
https://rpwprowash.com/wp-content/uploads/2022/09/607c995dbaa6b.webp
630
1200
Denise Farley
https://rpwprowash.com/wp-content/uploads/2013/09/pressure-washing-roofs-decks-driveways-homes.png
Denise Farley
2022-09-19 06:51:29
2022-09-19 06:51:29
Exterior Pressure Washing Services Northern IL