Fence Restoration Services Illinois
Increase the Aesthetic Appeal and Lifespan of Your Fence with Our Fence Restoration Services Illinois.
Many homeowners in Illinois choose to build wooden fences around their properties and backyards. Fences are essential for identifying property boundaries, enhancing privacy, and providing shelter from winds.
However, wooden fences are also highly susceptible to weather-related damage, including rot, warping, and general weathering, because they are outside in the elements.
If you have recently had a new fence installed on your property, or if your existing fence has seen better days, RPW ProWash can help you with professional fence staining services Rockford. Staining your fence can not only protect from the elements, but it can also improve its overall aesthetic value and appeal.
Our fence restoration services Illinois can make your fence look new again!
Benefits of Staining Your Fence
There are many reasons for hiring a professional to stain your fence. While it is possible to do it yourself, and experienced and reputable professional from RPW ProWash will be able to do an excellent job, delivering top-quality results you want quickly and efficiently.
Some of the main benefits of staining your fence include:
Better weather protection
Increased fence lifespan
Reduce rotting and warping
Improved aesthetic appeal
Alter the look of your fence
Fence Staining & Restoration
Give your fence a makeover instead of replacing it and save money! Staining wood fences is a job we have master over the years. Some old fences do not need replacement. They just need a makeover with our fence restoration services Illinois!
After assessing your fence's condition, we will let you know if it requires staining or replacement. Give us a call today at (779) 348-3135 to request your free fence staining estimate.
Options for Wood Fence Staining:
Semi-Transparent Stain

– This product uses finely ground iron oxide pigments to improve the wood color while still maintaining grain and texture. The pigmentation can effectively hide blemishes and unwanted characteristics of wood commonly used in today's privacy fencing.
The high coverage rate ensures maximum value for our customers because a single coat is all that's required and usually outlasts double coats of the competitor's product.
Transparent Fence Strain

– Maintains the new wood look with 100% trans-oxide pigments. The transparent color is known for highlighting knots and wood grain. Natural oils and synthetic resins preserve the wood. The look achieved using this product on high-grade fencing can't be matched with any other product.
Options of wood fence staining
These options of wood fence staining are available in many different colors. Our customer representative can help you to choose the option for your fence.
Whether you need professional fence restoration services Illinois to revitalize and restore your property's fence, or you primarily have aesthetic reasons for staining your fence, you can trust an experienced team of professionals at RPW ProWash to provide you high quality services.
As with all our services, we always do everything we can to ensure that we provide you with simple, affordable, and stress-free fence restoration service Rockford as possible. During your fence staining work, we will check for any damage and recommend repairs as needed.
Fence Restoration Services Illinois
Your fence can add years of beauty to your home if properly maintained. Keeping it in top condition ensures its structural integrity as well. Not only will your fence remain beautiful with our fence restoration services Illinois, but also safe and functional.
Call us today at (779) 348-3135 or contact us online to get your free, no-obligation estimate!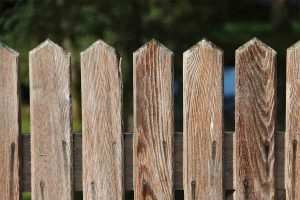 Fence Restoration Services Illinois
https://rpwprowash.com/wp-content/uploads/2020/07/wood-picket-fence.jpg
800
1200
Denise Farley
https://rpwprowash.com/wp-content/uploads/2013/09/pressure-washing-roofs-decks-driveways-homes.png
Denise Farley
2020-07-27 16:25:39
2020-07-27 16:25:39
Fence Restoration Services Illinois