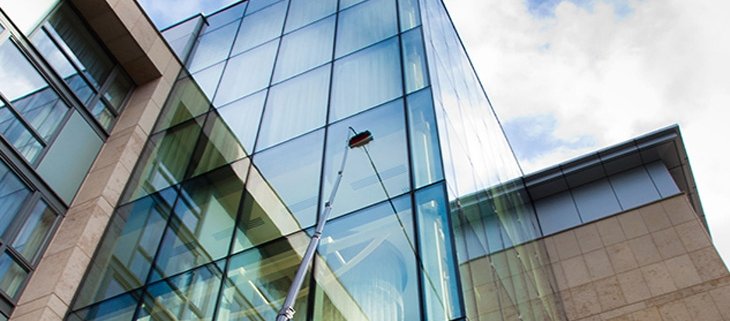 Rockford Commercial Building Cleaning
Rockford Commercial Building Cleaning.
Your office building or business premise is the face of your company. To keep your business at its best, RPW ProWash provides Rockford commercial building cleaning services of the highest standards backed by our friendly, respectful, trustworthy, and professional cleaners who understand your needs.
We use the latest technologies and procedures to provide a clean, safe and healthy environment for you and your employees that's done to your satisfaction. In other words, we care about high-quality commercial building cleaning, and it shows in our work, our team of cleaners, our accountability to our esteemed customers, and our commitment to delivering on our promises, every day.
Our primary goal is to offer high-qualityRockford Commercial Building Cleaning
Our primary goal is to offer our clients with high-quality cleaning services that enable us to build a long-term and trusted relationship. With the pillars of fair cost and positive attitude holding our name up, we're confident that we'll provide you with effective, safe and affordable services Rockford.
RPW ProWash is a reputable commercial building cleaning company with a remarkable difference. We're fully insured, certified, and bonded. There are no contracts to sign, and we offer a no-risk, money-back guarantee.
Janitorial Services
Help maintain a healthy, productive workplace with cleaning services tailored to meet your needs.
Flooring
Provide superior floor cleaning and maintenance to create a lasting impression.
Specialty Services
We go beyond your expectations with our expertise and state-of-the-art equipment to perform various specialty services.
We Always Work To a Higher Standard
At RPW ProWash, we relentlessly pursue the highest cleaning standards with customized programs designed to meet your needs, whether daily, nightly or one-time office cleaning. For us, good enough just is not good enough.
We do what we say we will do
Here at RPW ProWash, we do what we say we will do and follow up with our clients to ascertain their complete satisfaction.
We offer a daytime cleaning option because each business should be able to customize their Rockford commercial building cleaning services.
We're committed to developing a customized cleaning program that meets your needs.
We inspect our work thoroughly to ensure it is complete.
We are not satisfied until you're satisfied.
Factors to Consider When Choosing a Commercial Building Cleaning Company
References
Ask cleaning companies to provide references who can vouch for the quality of their services.  Most keep written recommendations and reviews from their clients on files.
Experience and training
Experience is important, but it is far better when backed by ongoing training. Ask for information about the training the cleaners receive, who trains them, and how often their training is updated and refreshed.
Safety
Ensure the company you choose is compliant with OSHA laws, has established processes and procedures for keeping doors locked and protecting confidential records, provides uniforms and/or badges to make their employees easily recognizable, and will otherwise keep your employees, clients, facility, and cleaning personnel as safe as possible.
Certifications
Occupational Safety and Health Administration (OSHA) compliant, CIMS Green Building, and Cleaning Industry Management Standard (CIVIS) – these are things that will protect you and your business and, in some cases, save you a significant amount of money. Ask for a list of all certifications related to your company.
Rockford Commercial Building Cleaning
If you are looking for a reliable, safe and cost-effective Rockford commercial building cleaning service, call RPW ProWash today at (779) 348-3135 or fill out our contact form to request a FREE, NO-OBLIGATION quote.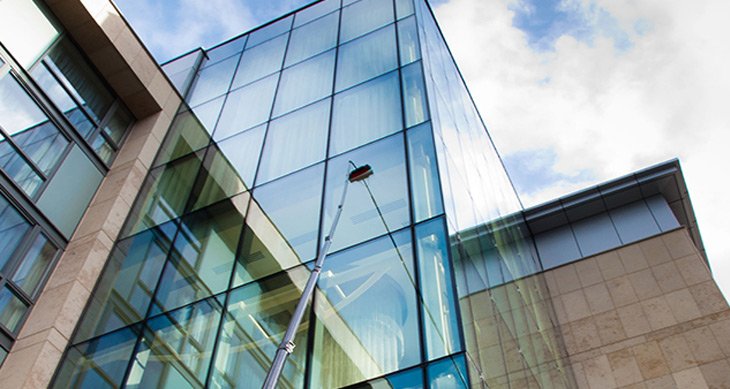 Rockford Commercial Building Cleaning
https://rpwprowash.com/wp-content/uploads/2019/04/Rockford-Commercial-Building-Cleaning.jpg
389
730
Denise Farley
https://rpwprowash.com/wp-content/uploads/2013/09/pressure-washing-roofs-decks-driveways-homes.png
Denise Farley
2019-04-12 08:08:58
2019-04-12 07:20:37
Rockford Commercial Building Cleaning