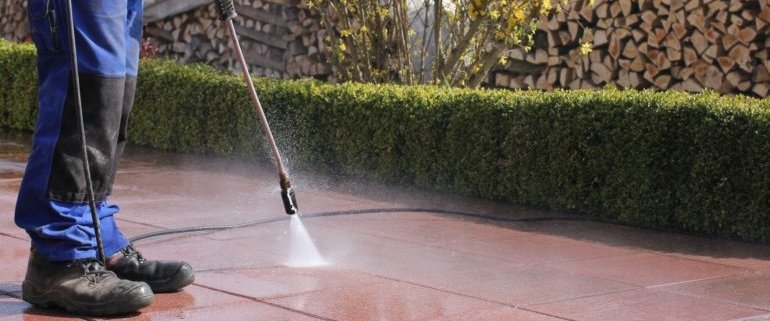 Storefront Pressure Washing Service
Storefront Pressure Washing Service
Storefront Pressure Washing Service Rockford.
What do you want your customers to see as they approach your business?  The first impression is critical. Therefore, a dingy storefront is the last thing you want to present to customers. While dirt and grime build up on the exterior of your building is inevitable due to natural exposure to the elements and pollutants, RPW ProWash provides a convenient and affordable solution for maintaining a clean storefront with minimal hassle or added work for you or your employees.  If you are a store owner, then you should hire our storefront pressure washing service Rockford to keep your storefront clean and looking attractive for your customers at all times. It is a perfect way to maintain a clean business environment.
Importance Of Cleaning Up Your Storefront
Your storefront is the first thing that potential customers will notice before they enter your premise. A grimy, dirty, or otherwise unsightly storefront can result in negative advertising for your business.
You should hire a professional to pressure wash the storefront of your premise to create a business environment that attracts customers. Storefront pressure washing requires little time, but its excellent results will go a long way in improving the overall appearance of your business.
You can hire RPW ProWash to offer you storefront pressure washing service Rockford, and we will clean up your storefront and transform your business. Keeping your storefront clean is quite beneficial to your business. Here is a look at the benefits:
1. Improve Customer Experience
Ensure you keep your storefront clean to improve your customers' experience. A potential customer will immediately notice whether your storefront is immaculately or dingy and dirty when he or she approaches it.
A customer will likely feel comfortable and relaxed when he or she sees a clean storefront. The chances of the customer making a retail purchase may even increase.
2. Create Positive Advertising
Always maintain a clean storefront to develop positive advertising for your business. Keeping your storefront clean send a message that you're tidy and responsible business owner paying attention to every detail. When you hire storefront pressure washing service Rockford to keep your storefront in beautiful condition, you're making a great statement regarding the success and overall quality of your business.
3. Invite New Business
While some of your most loyal customers may not see any problem with your dirty storefront, a clean storefront encourages new business.
A newly pressure washed storefront may invite a passer-by due to the cleanliness and quality of the exterior of your premise. Keeping your storefront clean is a great way to encourage foot traffic and attract new customers.
Keep your business area clean
Keeping your commercial business clean and sanitized is important. The cleanness of your storefront sets the pace for customers' expectations once they're inside patronizing your business.
Maintaining a clean environment in your commercial buildings, especially storefronts, parking lots, and sidewalks has become a routine for almost every major retail store in Rockford.
Storefront Pressure Washing Service
RPW ProWash offers a quick, affordable, and effective storefront pressure washing service Rockford that fit your schedule. To avoid interrupting your customers and employees, we can schedule the cleaning for weekends, or outside of business hours.
Call us today at (779) 348-3135 or fill out the contact form to request a free estimate.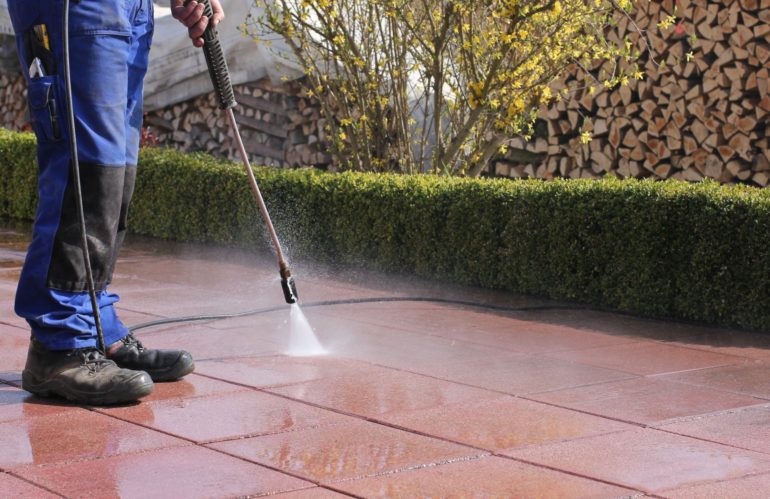 Storefront Pressure Washing Service
https://rpwprowash.com/wp-content/uploads/2019/07/powerwashing-770x499.jpg
499
770
Denise Farley
https://rpwprowash.com/wp-content/uploads/2013/09/pressure-washing-roofs-decks-driveways-homes.png
Denise Farley
2019-07-31 23:54:51
2019-07-31 23:06:55
Storefront Pressure Washing Service