Commercial Concrete Cleaning Rockford
Whether you own a building complex or a parking garage, the concrete in and around the property naturally attracts grime, grease, mold, and debris including the ever-present smashed gum and cigarette butts. It requires Commercial Concrete Cleaning Rockford, IL.
As a business owner, it can be difficult to get customers or tenants to pay profitable rent or parking fees if the concrete is dirty and unkempt. Overall, it is also a reflection on your business.
It is well known that time affects the appearance of a commercial building. There is always work to be done, whether it is repainting the exterior, mowing the lawn, or tending to the landscaping. Maintaining concrete at your commercial property is as important as these tasks. That is because the look of your parking lot or drive-thru gives an impression of the business—one you want to be positive.
Here are THREE main reasons why you should consider a Commercial Concrete Cleaning Rockford service from RPW ProWash:
1. Dirty concrete is disturbing
Over time, concrete collects gross stuff: mold, grease, gum, and cigarette butts, just to name a few. If you do not take care of the concrete, you might scare off your tenants or clients. No one is immune, from restaurants to banks to apartments and rental owners. A dirty and unkempt concrete makes it difficult to find new tenants or customers.
2. It saves you money in the long run
Leaving the concrete unkempt will cause it to break down. As a result, you will have to incur costly repairs or replacement. Keeping your concrete clean is quite easy and cost-efficient.
3. It increases the lifespan of your concrete
Commercial concrete cleaning Rockford can make these surfaces last for longer periods while looking good.
Commercial Concrete Cleaning & Sealing Services
RPW ProWash's commercial pressure washing professionals can determine the power washing services needed to maintain the concrete in and around your property. Proper concrete cleaning and sealing maintenance will have a positive impact on the lifespan of your concrete. Furthermore, it is a cost-effective alternative to the replacement of the concrete.
Our team can determine the right environmentally safe detergents and sealer to use and inform you about the advantages of these products versus alternatives. We're equipped to control and dispose of wastewater generated during cleaning. Our Commercial Concrete Cleaning Rockford pressure washing equipment can clean the toughest dirt and stains.
Commercial Concrete Cleaning Recommendations:
Warehouse Floors
Parking Garages & Lots
Sidewalks & Entrances
Loading Docks
Dumpster Areas
Safety and appearance are very important to the success of a business; do not neglect the concrete in and around your property. It is more cost-effective to power wash concrete than replacing it.
Commercial Concrete Cleaning Rockford
At RPW ProWash, our mission is to provide high-quality Commercial Concrete Cleaning and pressure washing services Rockford, IL. Call us at (779) 348-3135 and let's help you clean up your concrete. Request a free quote today!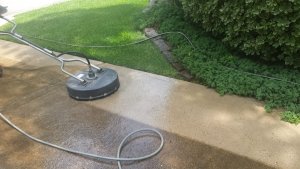 Commercial Concrete Cleaning Rockford
https://rpwprowash.com/wp-content/uploads/2018/10/SurfaceCleaner-e1491997644204.jpg
675
1200
Denise Farley
https://rpwprowash.com/wp-content/uploads/2013/09/pressure-washing-roofs-decks-driveways-homes.png
Denise Farley
2018-10-26 00:10:47
2018-10-26 00:10:47
Commercial Concrete Cleaning Rockford