Gutter Cleaning service Rockford
Gutter Cleaning Service Rockford
There is no denying that cleaning your rain gutters can be difficult and dangerous, especially if you don't have the necessary equipment. However, it is one of the chores on the annual checklist, and you cannot forgo if you want to ensure this drainage system on your houses works properly. Water could puddle around your foundations when your gutters are full of leaves and debris. As a result, it will cause erosion, leaks, and other significant damage. Also, your gutters could become an inviting home for pests and rodents. For this reason, you need to look for a reliable and professional gutter cleaning service Rockford to handle this annual task.
What if you lack time for this labor-intensive chore? What if you do not feel comfortable/safe up on a ladder, scooping leaves and debris from the gutters? If you are looking for gutter cleaning service from experienced, reliable, and friendly professionals that will get the job done quickly and do it right the first time, then RPW ProWash is the right company to work with.
What to Expect From Our Gutter Cleaning Service
When you hire RPW ProWash to do the job, you are guaranteed that you won't have to worry about the challenges that come with the task. Our qualified crew members will show up with the right equipment for the job, including ladders and necessary tools, and they are comfortable with heights thanks to their vast experience.
While we always practice safety first and all our professional cleaners receive extensive training in gutter cleaning, maintenance, and repair, we have an insurance cover for all our staff as well.
We will do thorough/comprehensive cleaning, and we may remove and replace gutter guards if necessary to ensure we get rid of all debris and leaves. The linear feet of the gutters on your home will determine the cost of the job. That is what informs our competitive rates. Therefore, you will never be surprised as there are no hidden charges.
Our Gutter Cleaning Service
Furthermore, our professionals can do gutter repairs that often completed the same day of gutter cleaning. For additional gutter repairs and installation of new gutter guards, we charge an hourly rate for labor and the cost of materials. Our gutter cleaning service Rockford primarily addresses functional concerns and doesn't include cosmetic restorations.
While the cleaning of French drains and extensive underground piping are not part of our gutter cleaning services, we can recommend trusted landscaping specialists to address those drainage issues.
Why Choose RPW ProWash
Homeowners must address many property maintenance chores every year to keep their homes in good condition. Gutter cleaning is one of the most challenging tasks. You not only have to balance precariously on a tall ladder to do the job, but the task is physically demanding as well.
Whether you have physical limitations that preclude you from working on a ladder, you're afraid of heights, leaves, debris, and pests in the gutters exacerbate your allergies, or you do not have time, our highly trained professionals are ready to help you to do the heavy lifting at competitive rates.
Gutter Cleaning service Rockford
Our vast knowledge and experience in Gutter Cleaning service Rockford put us in a better position to clean and repair your gutters thoroughly as needed, and we proudly guarantee your satisfaction. Leave the many hassles of gutter cleaning to us. You have to contend with them. We are ready to serve you!
Contact RPW ProWash today at (779) 348-3135 or online for a free quote.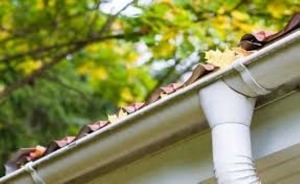 Gutter Cleaning service Rockford
https://rpwprowash.com/wp-content/uploads/2020/01/5da74c3dfcf13b3ad57eca5b.jpg
736
1200
WashPro
https://rpwprowash.com/wp-content/uploads/2013/09/pressure-washing-roofs-decks-driveways-homes.png
WashPro
2020-01-02 17:38:37
2021-05-20 00:37:42
Gutter Cleaning service Rockford