Commercial Roof Cleaning Rockford
Roof cleaning is a vital part of property maintenance and may be an essential part of roof maintenance as well. Keeping your roof clean helps to prevent decay that could lead to expensive repairs or even a complete replacement of your roof. Commercial roof cleaning Rockford will extend the lifespan of your roof and ensures it stays more functional for a longer period. A dirty roof and exterior affect the overall appearance of your property negatively.
One area of your business premise that inevitably will become dirty is the roof. Cleaning roofs is quite difficult because of its location, slope, and materials. Since roofs are constantly battling adverse weather conditions, they degrade despite your best efforts to maintain it. In order to clean your roof thoroughly and adequately, it's necessary to hire a professional roof cleaning company.
Choosing a commercial roof cleaning service
When deciding which commercial roof cleaning service for your business, there are some vital considerations to keep in mind. Your business is supremely important to you, and therefore, you should feel confident that a roof cleaning professional that you hire will do an excellent job quickly and effectively.
Here are some essential things you should know when hiring a commercial roof cleaning Rockford company:
Professionally Licensed and Insured
The first thing you should find out about the prospective Rockford commercial roof cleaning companies is whether they have all professional licensing requirements. It is imperative that you don't trust your property with someone who isn't professionally licensed.
Without it, it's hard to tell if they're qualified to do the job. As such, it's impossible to determine the quality of their roof cleaning services.
Likewise, it's crucial to ascertain that the commercial roof cleaning company is adequately insured. Your roof is a vital and expensive structure. Should anything happen, it's essential to have security knowing that the company you hire is insured.
The commercial roof cleaning Rockford professionals at RPW ProWash are all highly trained and qualified, and we have all the necessary licensing. Likewise, our cleaners are fully insured. When you hire us, you can feel confident that we will get the job done right the first time with the added security of full insurance protection.
Knowledge And Experience With Roofing Materials
The second consideration you need to remember when hiring a commercial roof cleaning company is an assessment of their experience with different types of roofing materials. Your roof provides vital protection to your entire property. Depending on the material of your roof, certain cleaning methods could damage your roof and compromise its protection.
At RPW ProWash, our professionals specialize in all roof cleaning methods for different types of roofing materials. Our softwashing services can thoroughly clean even the most delicate commercial roofs.
Our professionals have the knowledge and experience to utilize the most efficient and thorough cleaning method for your roof.
Environmentally Friendly Chemicals
In addition to the methods used, consider the impact of chemical detergents that your commercial roof cleaning company uses. Some use heavy solvents with high toxicological impact. These chemicals are perfect for cleaning, but they can impact your family's health and the environment negatively.
At RPW ProWash, we use environmentally friendly, low impact detergents. When you hire us, you can feel comfortable that you're not causing a toxicological impact on the community and rest assured that you aren't putting your family at risk.
Commercial Roof Cleaning Rockford
If you are looking for commercial roof cleaning service Rockford, contact RPW ProWash today at (779) 348-3135 or contact us online to request a free quote.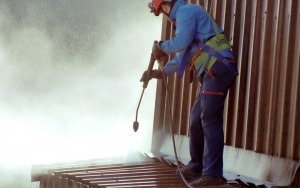 Commercial Roof Cleaning Rockford
https://rpwprowash.com/wp-content/uploads/2020/01/our-commercial-roof-cleaning-1080x675-1.jpg
675
1080
Denise Farley
https://rpwprowash.com/wp-content/uploads/2013/09/pressure-washing-roofs-decks-driveways-homes.png
Denise Farley
2020-01-24 05:29:55
2020-01-24 05:29:55
Commercial Roof Cleaning Rockford