Commercial Restaurant Hood Cleaning
Commercial Restaurant Hood Cleaning
Commercial Restaurant Hood Cleaning Rockford, IL.
Keeping a commercial restaurant hood clean is not easy, but it is an essential part of running a restaurant. While some tasks don't require any skills and expertise, and you can handle them yourself, it is advisable to hire professionals for hood cleaning. Do you own a commercial kitchen? A commercial restaurant hood cleaning company Rockford, IL, such as RPW ProWash, can help you meet NFPA requirements for your business. Besides satisfying these federal standards and codes, we understand there is a much better reason to clean your restaurant hoods and ducts.
Why Clean Restaurant Kitchen Exhaust System Regularly
You probably understand that your hoods and ducts system do a vital job. The removal of unwanted particles from the air will be quite beneficial to you and your employees, thanks to a properly working kitchen-exhaust system.
You will be breathing cleaner air, have less worries about sickness, and no more handling of sticky, greasy residue all over your cooking equipment and floor.
Let's now look at four benefits of hiring a commercial restaurant hood cleaning company Rockford:
Comply with Fire Codes– All commercial kitchens must meet the fire codes developed by authorities to help reduce the risk of a fire outbreak. Our professionals are well familiarized with the fire safety codes. As they clean your kitchen hood, they'll ensure your kitchen exhaust system complies with all rules and regulations. If for some reason it doesn't, they'll inform you about it.
Save Time– Commercial restaurant hood cleaning, Rockford, IL takes a lot of time and effort, which most restaurant owners underestimate. You may need a whole day to do this dirty, demanding job. A professional hood cleaning company with finish the job in a fraction of the time, saving you and your employees from the task.
Clean Deep– We will do thorough, deep cleaning of your hood that reaches even the most intricate parts of the exhaust systems. We have the necessary tools and equipment, skills, and expertise to thoroughly clean every inch of your system and get rid of grime, dirt, and grease buildup.
Prevent Damage– Leaving the job of kitchen exhaust system cleaning to amateurs poses a high risk of damage. This could lead to costly repairs, and your employees may suffer injuries due to a broken hood.
Commercial restaurant hood cleaning companies understanding everything to do with kitchen exhaust systems, and they will cause no damage to the parts when cleaning and putting the system back together.
Professional Restaurant Hood Cleaners
There are state and federal guidelines that regulate restaurant business in terms of commercial kitchen safety. By choosing RPW ProWash, you will stay ahead of the safety and health codes that ensure the safety and health of your customers and employees. Remember, these are your top priorities. Therefore, you can count on us to keep your standards high.
Commercial Restaurant Hood Cleaning
We know exactly how to clean your commercial kitchen professionally to give it an elegant look. Our professionals stay up to date with any new changes in the hood cleaning industry to ensure we offer the most comprehensive, cutting-edge cleaning services to our customers.
If you need commercial restaurant hood cleaning service Rockford IL, contact us today to request a free estimate. Call us at (779) 348-3135 or fill out the contact form to schedule a cleaning.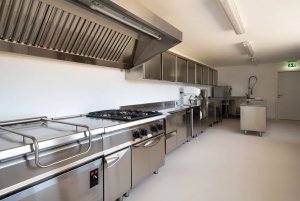 Commercial Restaurant Hood Cleaning
https://rpwprowash.com/wp-content/uploads/2019/09/26875825_m.jpg
567
845
Denise Farley
https://rpwprowash.com/wp-content/uploads/2013/09/pressure-washing-roofs-decks-driveways-homes.png
Denise Farley
2019-09-24 16:27:50
2019-09-24 15:49:01
Commercial Restaurant Hood Cleaning