Concrete Cleaning Services Northern IL
Concrete Cleaning Services Northern IL: 5 Qualities to Look For in a Commercial Concrete Cleaning Company
Like all other flooring surfaces, proper cleaning and maintenance can bring new life to concrete floors! Over time, concrete floors become dull and dirty. Your business' needs are expanding as it grows and evolves – which means you need to ensure your office always looks its best. Therefore, it is probably time to think about hiring concrete cleaning services Northern IL.
You require the services of a professional, dependable commercial concrete cleaning company, like RPW ProWash, to manage your ever-changing needs, whether you're moving to bigger offices, you have new offices, you're getting too busy to manage all cleaning tasks on your own, or you just built your first commercial building.
Finding the right concrete cleaning services is one of the most important decisions you will make if you want to keep your building clean and healthy for your employees and customers. Without further ado, let's look at 5 key qualities to look for in a commercial concrete cleaning company.
Insurance and Bonding 
Ask a commercial concrete cleaning company whether they have an insurance cover. This is one of the first questions you should ask and if their answer is no, then look for another company.
Keep in mind that accidents happen and therefore, the company must be insured and bonded because their professionals will clean areas full of high-value items, such as furniture, computers, printers, televisions, and more. For any business, insurance and bonding protect you from paying for those accidents out of pocket.
When a cleaning company is bonded, the bond provider pays for damages and reimbursements if items are damaged or missing. That means your business and the cleaning company are both protected if something goes wrong.
A bond is also a good sign that the company understands the value of providing excellent concrete cleaning services Northern IL for many years to come. It shows that they care about the "long haul" and are willing to invest in their business. More importantly, they are investing in your long-term success as they are in their own.
Unfortunately, a commercial cleaning company may hire a less-than-ethical employee who can steal expensive items or other confidential or secure information or goods from your office. Despite companies conducting thorough background checks on all their employees, theft is still an issue or a cause for concern when hiring a cleaning service.
If you hire a bonded company, you will be reimbursed fully for any missing items. The cleaning company will not have to endanger their business to repay you.
Free Estimates and Proposals
When you are considering a commercial concrete cleaning service to hire, we advise you to choose a company that makes detailed notes, takes measurements, and asks you a variety of questions regarding your expectations.
The company should ask you for a convenient date and time to visit your building and do a walk-through so that they can create a free, detailed estimate for their concrete cleaning services.
The company should be willing to consider making necessary adjustments to the free estimate and proposal they give you so that it can suit your budget and needs, especially if you find some part that does not work for you.
Ensure they give you a free estimate and proposal that includes all the services needed, a prospective schedule, and itemized list of specifications that they believe will best suit your business.
Conducting a walk-through and discussing your expectations reduces the chances that you could end up with work that is below your expectations or an unpleasant surprise of a sky-high cleaning bill.
Employees Status
Outsourced workers or independent contractors are not employees but this may affect the company's bonding and insurance. If something were to happen when you have hired a commercial cleaning company that outsources their employers, your business could be liable instead of the company itself.
So, before hiring your commercial concrete cleaning services Northern IL, ensure that you do your due diligence about the legal status of the employees and subcontractors of your potential cleaning company.
Some companies opt to outsource workers, and this is entirely legal. However, most businesses don't follow the IRS (Internal Revenue Service) guidelines for hiring independent contractors. The reality is, the government treats these "independent contractors" as employees and most of these companies are operating illegally.
Additionally, a cleaning company will know very little about their workers if they outsourced them without conducting background checks and screening on those employees. They will not fully know who they're letting into your office.
This also means those employees will likely lack the training approved by the commercial cleaning company. We strongly advise you to hire a cleaning company that only uses their employees and avoid those that outsources their workers.
Tools and Equipment
Talk to your potential commercial cleaning company about their tools and equipment for cleaning concrete when they come to do a building walk-through. Some of the questions to ask when evaluating a cleaning company, include:
How do they prevent cross-contamination between different areas of your building? Ask whether they have a color-coded microfiber cloth system. If not, they may be using the same equipment and cleaning cloths to clean your offices and restrooms.
Do they adhere to the recommended contact time as listed on the label of each concrete cleaning product to sanitize and disinfect your business premise properly? If not, they may clean your building and leave illness-causing bacteria behind.
Do they use the normal push vacuums or the backpack vacuums with HEPA filters? If not, they may contribute to the spread of germs and reduce air quality in your building?
Do they use eco-friendly concrete cleaning products approved by Green Guard or Green Seal? If not, they may introduce harmful chemicals into the environment when cleaning your building.
Ensure that you and your commercial cleaning company have the same goal: to create the cleanest and healthiest environment possible for your business. It is essential to ask questions to determine if the company you want to hire will meet your expectations.
Reputation
You want to find out if previous customers have filed complaints against the company. You can obtain this crucial information from multiple places. Moreover, you can find unfiltered reviews about the company on Yelp. Google reviews are also helpful. It's also a good idea to check Better Business Bureau.
Concrete Cleaning Services Northern IL
Are you looking for high-quality commercial concrete cleaning services Northern IL? Contact RPW ProWash today to get a free estimate. Call us now at (779) 348-3135 or fill out our online contact form and we will get back to you soonest.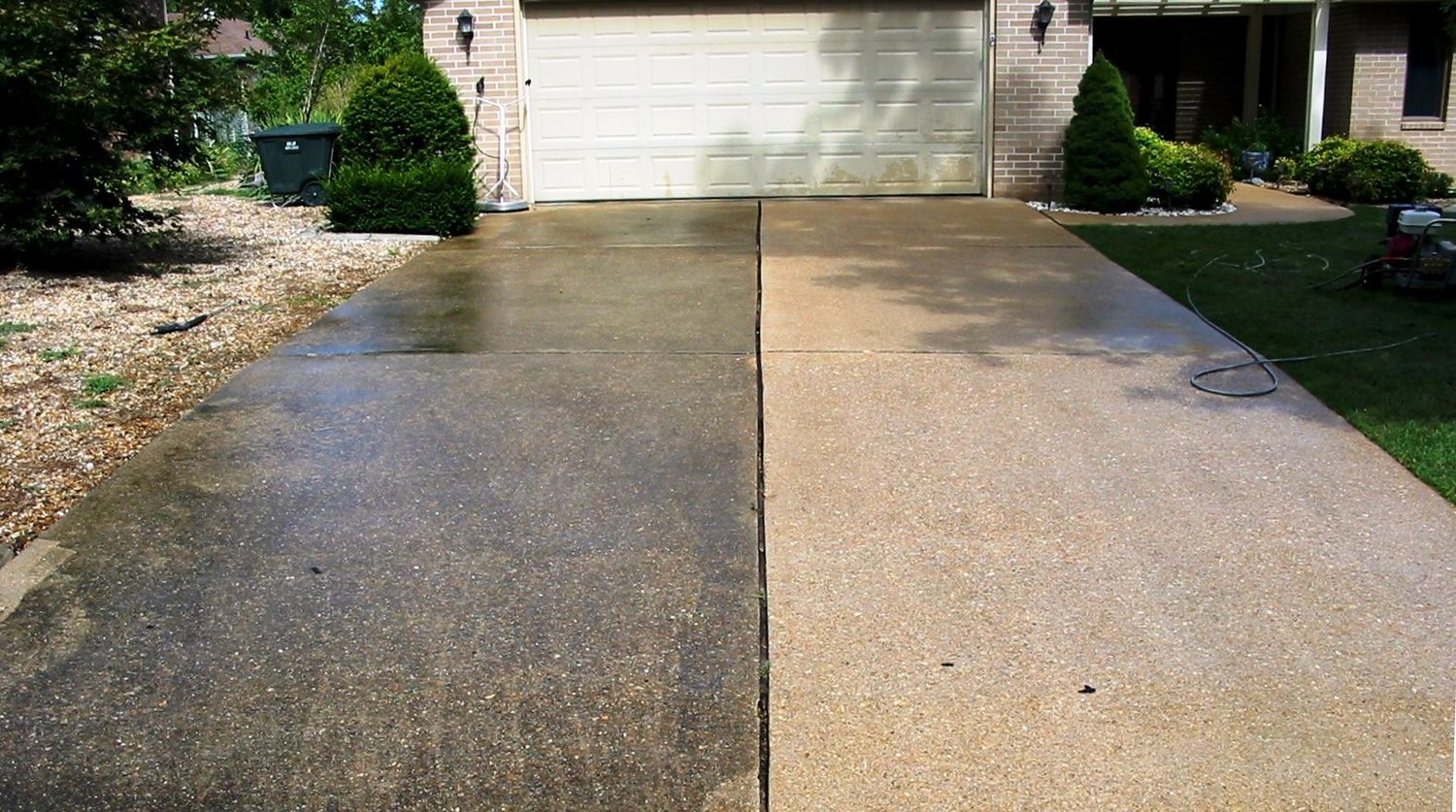 Concrete Cleaning Services Northern IL
https://rpwprowash.com/wp-content/uploads/2021/05/10.jpg
837
1500
Denise Farley
https://rpwprowash.com/wp-content/uploads/2013/09/pressure-washing-roofs-decks-driveways-homes.png
Denise Farley
2021-05-26 04:20:16
2021-05-26 04:20:16
Concrete Cleaning Services Northern IL