Concrete Cleaning Services Rockford
As a homeowner, you have a lot to take care of and maintain to keep both the interior and exterior of your home in great shape. You have many obvious things on your list, such as roof repair, appliance upkeep, lawn care, HVAC maintenance, Concrete Cleaning Services Rockford and more. You know how important it is to ensure that your home is well cared for.
However, there's one area of your home's exterior that needs care, yet you probably do not realize it. The concrete surrounding your house needs proper care and maintenance just like everything else. This includes your driveway and sidewalk, as well as any walkways or patios that may be outside your home. Like all other flooring surfaces, concrete floors become dull and dirty over time. RPW ProWash offers concrete cleaning services Rockford that can bring new life to your concrete floors!
Concrete is a porous material, as well as durable, which means that it may be difficult to tell when it needs to be cleaned. Yet, cleaning your concrete is important for a number of reasons, and it shouldn't be neglected.
Cleaning your concrete entails more
Understanding that cleaning your concrete doesn't mean simply going out and spraying your sidewalk. If you do not have the tools and equipment and experience that are needed for a deep concrete cleaning, then doing it yourself won't be enough and might cause further damage.
Caring for your concrete means investing in a professional pressure washing service Rockford. Due to constant exposure to the elements such as UV rays, rain, mud, oil, and more, your concrete is rapidly experiencing wear and tear that causes damage and deterioration.
The bacteria that get into your concrete slowly eats away at it, lessening its strength and causing cracks. Since you cannot see these bacteria, you do not know when it is there until it is too late. The damage could be extensive before you realize there's a problem.
There is nothing you can do about the external elements, but there is something that you can do that'll help to slow down, and even reverse, its effects on your concrete. With our professional concrete cleaning services Rockford, you can ensure that your concrete is kept in top-notch condition, which will help to maintain your home and its value.
We have been doing this for 25 years
RPW ProWash has been cleaning homes and businesses for over 25 years. We have led the way on wood floors, carpet, upholstery, tile & grout, air ducts, natural stone, and now concrete!
When you clean with us you are not just getting a man in a van. You are getting the experience and expertise of our entire team. With our state-of-the-art equipment, processes, and training, we guarantee you high-quality cleaning.
Our deep concrete cleaning process removes even the toughest dirt safely and effectively. Your concrete floors will be rejuvenated when professionally maintained.
Concrete Floors Revitalized: Our Process
Preparation
Thoroughly remove dry soils of dirt and debris
Clean & Rinse 
Our concrete cleaning technique aggressively attacks tough dirt
We use cleaning equipment that effectively agitates and loosen embedded dirt and residue trapped deep within floors. We will get rid of the dirt that simple mopping or daily maintenance cannot remove
The solution is extracted quickly from your floor using our specialized rinsing equipment leaving it to dry quickly
Seal
Optional sealers are available to help protect your newly cleaned concrete
Benefits of Professional Concrete Cleaning 
You may not know when your concrete needs cleaning. You may not be able to see the bacteria building up and weakening your concrete. However, you can be proactive and hire our team of expert concrete cleaners. They'll ensure your concrete is in top shape and will keep you from having to replace your concrete, saving you money.
Concrete Cleaning Services Rockford
Having your concrete cleaned may not be what you immediately think of when it comes to the maintenance and upkeep of your home, but it's something that should be done regularly. Concrete cleaning services Rockford offer many benefits in terms of curb appeal, value, and safety of your home.
Call RPW ProWash now at (779) 348-3135 or contact us online to request a free quote!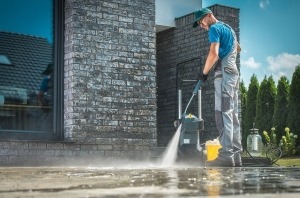 Concrete Cleaning Services Rockford
https://rpwprowash.com/wp-content/uploads/2021/01/chesterfield-pressure-washing-pros-concrete-cleaning-and-sealing-1_orig.jpg
593
900
Denise Farley
https://rpwprowash.com/wp-content/uploads/2013/09/pressure-washing-roofs-decks-driveways-homes.png
Denise Farley
2021-01-21 10:41:41
2021-06-22 16:16:38
Concrete Cleaning Services Rockford