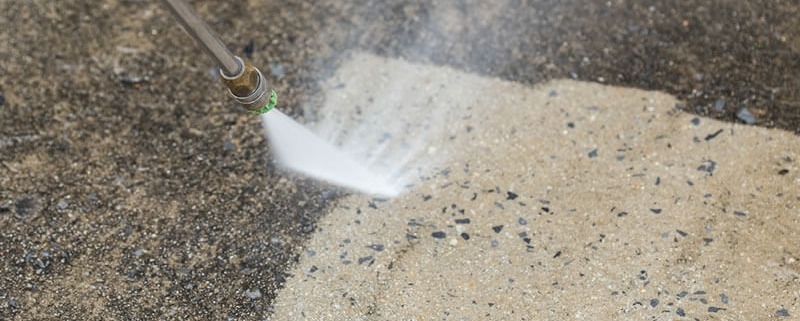 Sidewalk Pressure Washing
Are you looking for a way to create a healthier, more beautiful outdoor environment for your home? Regular sidewalk pressure washing Rockford IL is one of the easiest and cost-effective ways to keep your home looking its best and well-maintained. Over time, dirt, grime, mildew, and other substances build up on your sidewalk making it unsightly as well as posing a slip and fall hazard. Regular cleaning can help ensure your sidewalk and the overall outdoor environment around your home always look beautiful.
Pressure washing the exterior of your home, including driveway, sidewalk, and siding is a great way to improve the curb appeal and help make a great first impression. This is true whether you want to enhance the look of your home, prepare it for house painting, or list it for sale. Yes, that is right, even if you are planning on putting your home on the market, you want to take the time to schedule professional exterior cleaning. Ask your listing agent, and they will tell you the same thing. In fact, many real estate agents include it as a preliminary to-do checklist as part of what you should do to prepare for selling your home. If you are wondering why it is so important to clean the outside of your home when you aren't planning on staying, we would like to help clarify that a bit more for you.
Top Reasons to Pressure Wash Your Home to Prepare It for Sale
If you have not yet had photos of your home taken to get ready to sell it, there are several reasons why this makes good sense. Getting professional house washing and exterior cleaning can help you with selling your home, and here are some of the reasons why:
A clean exterior makes a good first impression. Whether it is for the photos you are using to sell your home or get ready to make a positive impression on potential buyers, it all starts with a sparkling clean exterior.
It is also something potential buyer realizes they will not have to take care of right away. A move-in-ready home is always a quicker and easier sell.
When you consider that prospective home buyers see a lot of homes before choosing "the one," don't you want yours to stand out? A clean home helps yours stand out in a sea of homes that buyers view while browsing.
Exterior cleaning enables you to increase the asking price significantly. It is a minimal upfront cost for a large return on investment. Professionally pressure washing your home's exterior can add 5% to the overall property value and help you increase the asking price by as much as $15,000.
Getting Help From RPW ProWash
When you are ready for professional exterior cleaning as you prepare to put your home for sale or stay right where you are, we are here to help. RPW ProWash is ready to assist you by taking care of your house washing, roof cleaning, window cleaning, and more.
Call us today at (779) 348-3135 to schedule your exterior house cleaning, including sidewalk pressure washing Rockford IL.
5 Walkway Materials to Consider
Beautifully designed walkways can make your front yard more appealing and increase your property value. You can customize how it looks so that it complements your home's architecture and even add pillars and landscape lighting. Whether leading to your front door or meandering to a favorite bench, walkways can offer both function and beauty. These pathways can also be designed to suit your aesthetics and budget. In fact, function, budget, and aesthetics are the primary factors to consider when deciding on which pathway materials may be best for your home. Here are some of the most common materials for walkways and sidewalks.
Paver
The most popular material for front entries, sidewalks, and pathways leading to patios are concrete pavers. With dozens of options of size, shape, color, and texture, concrete pavers offer durability, ease of use, and good looks. Most people like the flexibility of pavers, in that they can complement any style of home and lend themselves well to angular or curvilinear-shaped paths. Unlike concrete, there is no concern that the pathway may develop jagged cracks over time. Professionals typically recommend a generous width of 5 feet for front entry walkways, and other paths are typically most comfortable around 3 feet wide.
Flagstone
Beautiful, durable, and often lending a more upscale look, natural flagstone is one of the most expensive path options. Due to the unique shape of each piece, setting flagstones takes more time than any of the other pathway materials. Some people may prefer a more rustic look with each stone retaining its natural shape, while others favor a more formal approach where the stones are cut to shape for tight joints and smooth borders. Either way, experts know how to take care to ensure each stone is stable and even, so there are no opportunities for catching a toe. There are many different types of flagstone available, and you need to choose the right fit for your landscape. Remember, you will need to schedule regular sidewalk pressure washing Rockford IL to keep your flagstones clean and looking great.
Stepping Stone
Stepping stone pathways are a lower-profile walkway option and can use flagstones or concrete pavers. The stepping stones are spaced at an optimal distance apart to comfortably fit people's average stride. Stepping stone paths can meander through a lawn, mulch, synthetic grass, or even across dry creek beds and streams. Since the materials are not continuous, these walkways offer savings over the solid paver and flagstone path options mentioned above.
Gravel
Because they look great and can accommodate most budgets, gravel paths are one of the favorite options for people looking for value. Most people commonly install ¼" minus gravel for the pathways, because it compacts nicely and does not move underfoot. Unlike a pea gravel path, crushed gravel walkways will not leave you feeling like you are trudging across dunes, and wheeled items such as wheelbarrows or trash cans can easily move across. At 4 inches thick, your paths will look great for years, and metal edging helps keep them tidy with defined borders. For a more natural look and cost savings, gravel pathways can be installed without trim too.
Cedar Chip
If you are simply looking to keep your feet out of the soil, a cedar chip path can be an affordable way to do so. Similar to the gravel paths, 4 inches is excavated and cedar chip paths installed above landscape fabric to ensure the materials don't migrate down into the soil below. This can be a great low-budget option to consider.
 Sidewalk Pressure Washing
You should choose the right type of material for your walkways, pathways, and sidewalks and let a professional design it to suit your home and taste. But, more important, you should schedule pressure washing regularly to keep your walkways in good shape and looking beautiful.
For top-quality sidewalk pressure washing Rockford IL, please do not hesitate to call RPW ProWash at (779) 348-3135 or use our online contact form to request a Free, No-Obligation Estimate.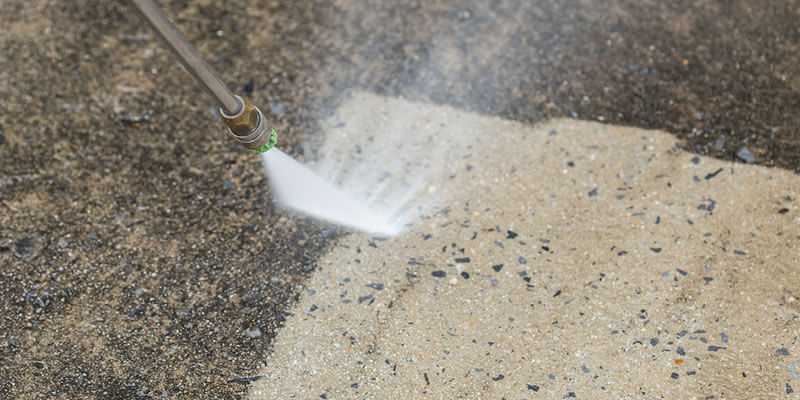 Sidewalk Pressure Washing
https://rpwprowash.com/wp-content/uploads/2021/12/power-washing-concrete-driveways-sidewalks.jpg
400
800
Denise Farley
https://rpwprowash.com/wp-content/uploads/2013/09/pressure-washing-roofs-decks-driveways-homes.png
Denise Farley
2021-12-14 03:45:27
2021-12-14 03:45:27
 Sidewalk Pressure Washing