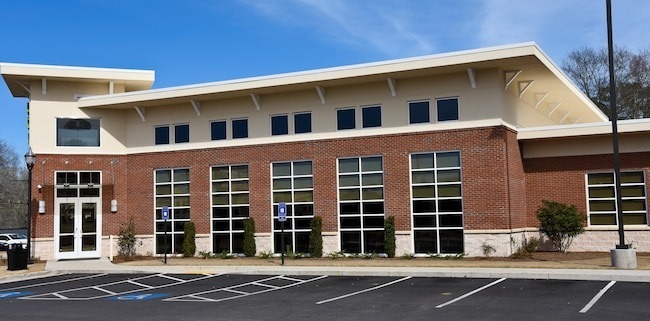 Storefront Cleaning Northern IL
Storefront Cleaning Northern IL: Cleaning Up Your Storefront Regularly Is Important.
Keeping up appearances of your storefront is more important than you think! A clean store is always more welcoming. It's your business' first impression so you should never overlook it, and instead, give it all the attention it deserves. Investing in regular storefront cleaning Northern Il will go a long way in ensuring you always create a positive first impression on your customers and visitors.
Keep in mind that your storefront is the first thing that your potential customers will notice before they even enter your building. If your storefront is dirty, grimy, or otherwise unsightly, this can result in negative impressions and advertising for your business.
By pressure washing the exterior of your commercial building, you create an attractive storefront that invites customers. Pressure washing takes very little time and can go a long way towards improving the overall appearance of your business.
A commercial cleaning company, such as RPW ProWash, providing pressure washing, window cleaning, and storefront cleaning services can help you clean up your storefront and transform your business.
Here are three key benefits of keeping your storefront clean.
Improve Customer Experience
Keeping your storefront clean, tidy, and attractive will improve the experience of all your customers. When a potential customer or visitor approaches your storefront, he or she will immediately notice whether it's immaculately clean or dingy and dirty, and therefore, judge your business based on his/her first impression.
A clean storefront is likely to influence customers' impressions and attitudes towards your business. It can help customers relax, and may even increase their chances of purchasing your products or seeking your services.
Create Positive Advertising
A clean storefront will also create positive advertising for your business. By keeping your storefront clean, you'll send the message that you're a tidy and responsible business owner who pays attention to all the details.
When you keep your storefront in beautiful condition with regular storefront cleaning Northern IL, you'll make a great statement about the overall quality and success of your business.
Invite New Business
While a dirty storefront may not deter some of your most loyal customers, keeping your storefront clean helps to invite new business. When a potential customer passes after your newly pressure washed and well-maintained storefront, he or she may be invited in due to the cleanliness and quality of the exterior of your commercial building.
If you're looking for an easy and great way to increase foot traffic to your business and get new customers in the door, it's very important to keep your storefront clean.
Maintain Your Overall Storefront
Take a step back and look at your storefront with a critical eye. Does the appearance match your brand and building style? Is it missing anything? Do you see any dirt or damage?
Check the condition of your storefront often and make repairs when necessary. Also, ensure to:
Keep your storefront clean— sweep, remove litter, and clean the exterior surfaces often,
Maintain the condition of the paint, gutters, siding, trim, awnings, and signs, and,
Keep visuals simple and attractive—too many visuals on your storefront could overwhelm customers.
Keep these tips in mind to have a storefront that will stand out. With a clean and inviting storefront, you can attract more customers.
Regular storefront cleaning can go a long way when it comes to maintaining your storefront and keeping your business on top. Contact RPW ProWash to clean your windows and doors. It will help boost your store's curb appeal while making it more energy-efficient.
Developing a Storefront Cleaning Plan for your Business – We Can Help.
At RPW ProWash, we understand that every business is different and has unique cleaning requirements. We don't take our duty to our customers lightly, and our commitment to quality service goes far beyond the usual.
If you have specific concerns or needs, we can help you develop a well-informed, workable storefront cleaning Northern IL plan that addresses all issues, with expert recommendations on various services and a fully developed plan for implementing these services, both daily and periodically.
If your business has special cleaning needs, we have all the tools and equipment, and services to handle even the most difficult tasks – including power washing and deck restoration services. Moreover, our professionals can do a complete walk-through, and help you identify the proper cleaning procedures for a range of business areas, from office to production spaces.
Issues such as the presence of mold or mildew, or standing water can all be resolved quickly and correctly. Tile floors on your storefront can harbor pathogens and bacteria, and our cleaning processes can keep these areas spotless – particularly vital for health-related businesses, or those that produce or serve food or beverages.
Over our 25 years in the cleaning industry, we have gained a lot of experience and expertise and thus, developed a wide scope of services and procedures, as well as acquired specialized equipment to address and resolve various cleaning problems.
Our goal is to help you keep your business clean, sanitary, and safer for employees, visitors, customers, and others. If you need environmentally-friendly storefront cleaning services, then you have come to the right place. Get in touch with us today!
RPW ProWash: Your Partner in The Success of Your Business!
We understand the importance of keeping your business clean – for health and safety, and to create a positive first impression for customers and visitors who enter your store. We take pride in the support and services we offer our many business clients and how we have helped them to have a healthier work environment and present an image that reflects the quality of their goods or services.
Feel free to talk to us, and schedule a consultation. Our work is guaranteed, and our entire team is trained, professional, and dedicated to providing excellent storefront cleaning service – and treating your store or restaurant with respect.
While some less-qualified cleaning companies are often let go due to poor quality work, our work is consistently high quality; we never skimp on the details, no matter how many years we have been providing cleaning services to your business.
Choosing a commercial pressure washing company is a big decision. You want to make sure you find a company that you can trust with your property. We are a team of elite commercial cleaning professionals that guarantees only the best service. We consistently put our customers' needs first, and will do the same with you and your property!
Storefront Cleaning Northern IL
Here at RPW ProWash, we understand just how important a clean and inviting storefront is. A clean storefront will attract more customers and improve your business. Let us help you. We'll get the job done properly.
So, are you a business owner looking for storefront cleaning Northern IL service? Well, you have come to the right place! Contact us today to discuss your specific commercial cleaning needs. We are ready to get to work and to provide you with all the benefits a truly professional storefront cleaning service can provide.
Call us today at (779) 348-3135 or fill out our online contact form to get a free estimate!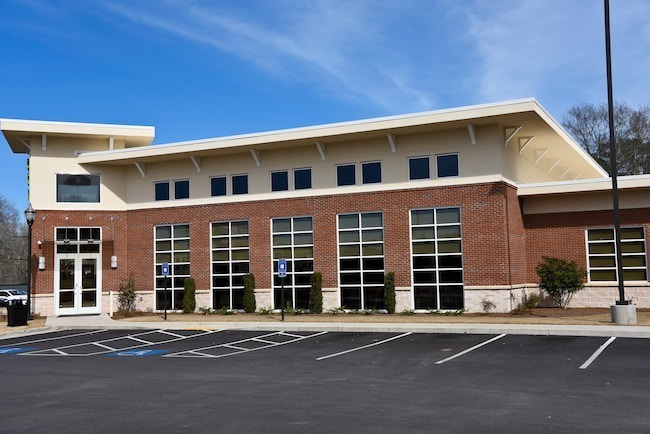 Storefront Cleaning Northern IL
https://rpwprowash.com/wp-content/uploads/2021/09/zzzzzzz.jpg
434
650
Denise Farley
https://rpwprowash.com/wp-content/uploads/2013/09/pressure-washing-roofs-decks-driveways-homes.png
Denise Farley
2021-09-29 22:10:20
2021-09-29 22:10:20
Storefront Cleaning Northern IL