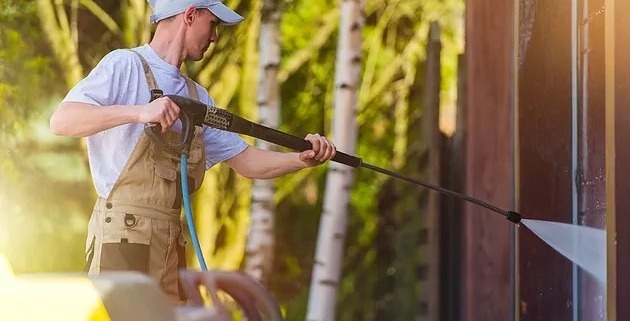 Storefront cleaning services Rockford
Storefront Cleaning Services: You never get a second chance to make a first impression!
This expression is especially true when it comes to impressing customers and visitors. The appearance of your storefront is the first thing people will notice when visiting your business. Showing your commitment to cleanliness during the pandemic is more important than ever. Thankfully, many commercial cleaning companies offer storefront cleaning services Rockford that will keep the exterior of your business clean and attractive.
The best way to keep your store clean for customers, visitors, and employees is to hire a professional commercial cleaning service. If you are thinking about hiring a professional cleaning company for your office, store, or other business space, then you want to get the best service out there.
The cleanliness of your commercial property can have a huge impact on the attitude and perception of your existing and potential customers towards your business.
Everyone wants to spend time in environments that are as clean as possible – especially in this time of COVID-19. Nowadays, cleanliness isn't just about aesthetics, but it is important to our health as well.
It is often said that visitors won't notice if your property is clean, but they'll certainly notice if it is dirty, and that impression will stick with them for a long while. You never want your business to leave a bad impression, so the commercial cleaning service you hire should be dependable and excellent at what they do.
Read on to learn some essential tips for finding the right company and why hiring a professional for the job is important.
Do Your Research
The first step in finding a reliable and reputable commercial cleaning service is to identify a few potential candidates to consider. If you know other business owners in your area, you might consider asking them for recommendations.
On the other hand, if you don't have anyone to ask, you can look online to find a few local companies in your area. Take time to read reviews to see if a company is well-reviewed by others.
Once you have narrowed down your choices a bit, you can make a shortlist of companies to call or meet with and to investigate further about their storefront cleaning services Rockford.
Confirm Liability Insurance
Since the workers from the cleaning company you choose will be working on your property, you should confirm that the company has liability insurance. Remember that if someone gets hurt on the job, you don't want to be held liable. Furthermore, ensure they are a legitimate business and verify their business license as well.
Ask for References
References and reviews can be quite helpful in your search. Any company you contact should be more than happy and able to share some of their references with you. These often come in the form of testimonials but don't be afraid to contact the sources of these references directly to ask for personal recommendations.
If someone was happy with a commercial cleaning service, he/she will not mind taking a few moments to confirm that fact to you.
Find Out Their Approach to Cleaning 
Every company approaches cleaning a little differently and may have different inclusions and exclusions. Be sure to discuss the cleaning process with the company before you begin and make sure you're both on the same page about what's expected.
Most commercial cleaning companies provide checklists for their employees to use to make sure nothing is missed and these can be shared with you.
Determine the Best Communication Methods
Most commercial cleaners come to do their job at night when no one else is in your store. This allows them to do a thorough job without getting in the way of your employees, customers, and visitors, but it can make communication challenging.
When interviewing your potential storefront cleaning services Rockford, you should discuss the ways that you'll communicate with one another. If you have an issue, who should you call to get it resolved? Is it best to contact the company by phone or by email?
Are Eco-Friendly Products Used?
Today, many people are sensitive to chemicals and we should all be careful when it comes to choosing products that are friendly to the environment, as well.
Therefore, any prospective commercial cleaning company with which you meet should be able to share a list of cleaning products with you and should be able to tell you about the ingredients and toxicity of each. If you want an entirely green clean, then one should be offered to you.
Discuss Scheduling
Another crucial factor to consider when choosing a commercial cleaning company is scheduling. If you need to use your office at night for a meeting or other event, will rescheduling the cleaning be simple?
If you need an extra cleaning visit to impress out-of-town partners or visitors, can that be worked in? Any company that is well-respected in the industry should have no problem shifting things around to meet your needs.
Cleaning in the Time of COVID-19
This year we all learned a lot about the importance of disinfection and sterilization when it comes to fighting the spread of viruses in shared spaces. Commercial cleaning services should know more about this topic than anyone.
When meeting with potential commercial cleaning service providers, they should be excited to tell you about the exact methods they will use to keep your employees, visitors, and customers safe and healthy now and in the future.
Any commercial cleaning service should express dedication to keeping common, high traffic areas clean and germ-free. They should be using protective gear, special equipment, and cleaning solutions to ensure that viruses and bacteria are eliminated from your store or other business.
Gone are the days of cleaning services that just empty wastebasket and vacuum the floors. Today's commercial cleaning professionals should be prepared to wipe down everything including computers, windows, door handles, light switches, vents, and more.
You will know a potential cleaner is a good choice when you can even have time to bring up all of these things mentioned.
Find the Right Partner!
In the end, the best commercial cleaning service for your business is the one that can answer all of the above questions in a way that is meaningful to you. The best choice of company is one with which you feel most comfortable and the one that does the best job, time and time again.
storefront cleaning services Rockford
If you are looking for the best commercial cleaning company to partner with to take your business to another level, you have come to the right place. RPW ProWash offers high-quality storefront cleaning services Rockford that can transform your business to attract more customers.
We would love to hear from you to discuss your needs. Give us a call (779) 348-3135) or contact us online to ask any questions or request your Free, No-Obligation Estimate today. Looking forward to hearing from you!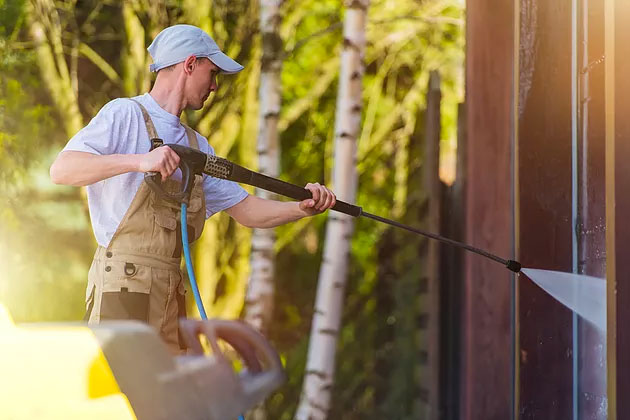 storefront cleaning services Rockford
https://rpwprowash.com/wp-content/uploads/2021/11/blog-content-outside-cleaning-spring.jpg
420
630
Denise Farley
https://rpwprowash.com/wp-content/uploads/2013/09/pressure-washing-roofs-decks-driveways-homes.png
Denise Farley
2021-11-26 18:59:41
2021-11-25 19:05:57
Storefront cleaning services Rockford