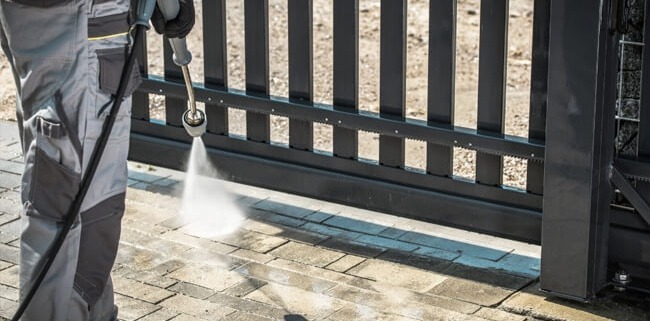 StoreFront Pavement Cleaning Northern IL
StoreFront Pavement Cleaning Northern IL: 8 Crucial Questions to Ask A Commercial Cleaning Company Before Hiring.
You never get a second chance to make a positive first impression! The first thing that your customers and visitors see when they come to your store is the storefront. And they will create the first impression based on the appearance of your store, particularly the storefront. Therefore, keeping your storefront clean, tidy, and attractive is important for your business's success. You should hire a professional to do regular storefront pavement cleaning Northern IL to keep the exterior of your store attractive.
A dirty, untidy, and unsightly storefront can adversely affect your business because it won't attract new customers, and even you may lose some of the existing ones to your competitors. Remember, there is stiff competition in the business world, and so, you want to do everything you can to avoid driving away your customers, and instead focus on things that attract them.
Your products and services might be perfect, and your price might be right. But if customers notice some things that they don't like about your business, they will run away. (Worse, they won't tell you why!). A clean and attractive storefront sends a strong message to your customers that you pay attention to details and care about their shopping environment. Now that you understand the importance of keeping your storefront looking its best always, the next step of choosing the right commercial cleaning company for the job can be a challenge. Luckily, we have prepared some questions to ask your potential company that will help you to make an informed decision. Read on to find out.
How Many Years Have You Been in Business?
This is the number one question that you should ask when hiring a commercial cleaning company. You should find out how long the company has been in the business. A company that has been in business for quite some time shows that they are very likely doing a good job and clients have trusted it. Companies that do shoddy jobs can't survive in the industry for long. While a company with shining attitudes and good communication and marketing strategy may be a plus, it will not ever be able to make up for the experience gained over the years in the industry. You want a professional with enough experience and expertise to understand the ins and outs of commercial cleaning and what goes into a cleaning plan for various businesses. The company needs to be able to prove its expertise in the cleaning industry and that it has what it takes to clean your storefront to your satisfaction. An additional question you can ask to follow up in this area is, "Do you serve any other businesses similar to ours?"
What Measures and Processes Do You Have in Place to Ensure Quality and Consistent Cleaning Standards?
The next thing you want to focus on is quality control – how well the company does its job and ensures they're done efficiently and effectively to the highest standards. You want a company that can trust to do a high-quality storefront pavement cleaning Northern IL whenever you hire them. You will be surprised at how many companies do not have a quality control process in place, creating a work environment where their employees are never aiming for high-quality services. The best companies will utilize the latest cleaning technologies and be up to date on all cleaning procedures, guidelines, and rules for your business and the commercial cleaning industry at large. If the person you address the above question to does not answer it directly and concisely or try to beat around the bush, that might already hint at a problem and perhaps it isn't the right company to hire. You might have to look elsewhere. Here are other questions you can ask your potential company that fall within the area of quality control:
May I see a demo of your quality control systems?
What is your response time to feedback about a problem or a special request?
How will I know that the work outlined in our contract specifications will be performed and when they will be completed?
Do you or your company have any industry certifications? (For instance, CBSE certification through the Building Service Contractors Association International.)
How Do You Screen Your Employees?
You need to know who will be coming into your business every day and cleaning your store. We aren't saying that any company would hire someone who isn't trustworthy; however, some companies don't truly vet their candidates for their jobs. The professionals who are going to do commercial cleaning need to at minimum be screened and background checked to ensure they do not have a criminal record. They should also always be in uniform and be able to provide identification upon request.
Some follow-up questions you could ask include:
Are all employees trained in the importance of maintaining security on commercial buildings?
How are your employees vetted to ensure they have the skills to do the job?
Do you provide company uniforms so cleaners can clearly be identified?
What Kind of Training Do Your Employees Receive? 
An important aspect of providing commercial cleaning services is having the training and certifications to perform any form of cleaning procedures for any business—like the team at RPW ProWash. The more training and certifications they have, the better because that means they know how to do any cleaning job thrown their way. An additional question you can ask in this area could be, "What system do you have in place to ensure that the cleaners understand what services are to be performed and when as per our service agreement?"
What Types of Insurance Coverage Does Your Company Have?
It is a no-brainer that your cleaning company should be insured, but it should also have plans in place to protect you as well. The four types of insurance it should have are liability, workers' compensation, automobile liability, and an umbrella policy. You will want to verify this coverage just to make sure everything is in order and nothing bad happens down the road that could be put on you.
Will We Have A Dedicated Account Manager Available to Handle A Problem During Business Hours (If the Cleaners Work at Night)?
Any commercial cleaning company should have a communication process that is simple, prompt, and effective. You should be able to contact someone from the company at any time to resolve any issues you may have and ask questions about your storefront pavement cleaning Northern IL plan. At RPW ProWash, we have an active customer service phone number and an online contact form, in which clients can reach us in real-time at time. Some follow-up questions you can ask include:
How does the company communicate issues and requirements to the cleaners to ensure they get resolved?
What is your backup plan and procedure if the cleaners call out sick?
Is Your Cleaning Schedule and Scope of Work Detailed and Comprehensive?
When hiring a commercial cleaning service, you want to make sure everything is made clear to you upfront. Make sure you understand the following main things about the services:
Its scope of work.
How frequently it performs its services.
What does it charge extra for?
Is your plan personalized?
Is Your Cleaning Contract Completely Understandable?
The final step in hiring a commercial cleaning company is making sure you understand the fine print. Read through any contract thoroughly, highlighting things you don't understand and asking questions about modifications and prices. You want to be 100% sure you know what is going on and you agree to everything listed in the contract.
StoreFront Pavement Cleaning Northern IL
We hope that the above questions will help you find the right commercial cleaning company to hire. Feel free to ask your potential companies questions so that you can evaluate their answers and eventually, use such crucial information to choose the right one that suits your needs. At RPW ProWash, we offer high-quality commercial cleaning services, including storefront pavement cleaning Northern IL. So, if you need any cleaning service for your commercial property, get in touch with us right away. Call us now at (779) 348-3135 or contact us online to request a free, no-obligation estimate today.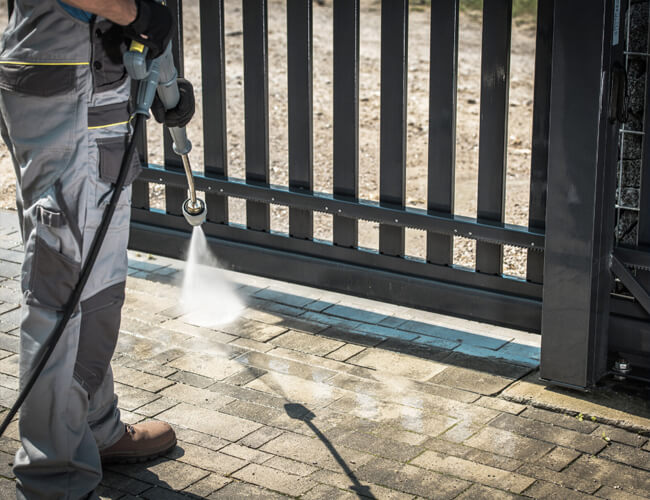 StoreFront Pavement Cleaning Northern IL
https://rpwprowash.com/wp-content/uploads/2021/12/Store-Front-Patio-Cleaning.jpg
500
650
Denise Farley
https://rpwprowash.com/wp-content/uploads/2013/09/pressure-washing-roofs-decks-driveways-homes.png
Denise Farley
2021-12-15 03:46:03
2021-12-14 03:57:27
StoreFront Pavement Cleaning Northern IL