Pressure Washing Services Rockford
Over time, dirt, grime, bird droppings, and other unwanted mess can tarnish the look of your property. While you may try many tricks to clean it up, sometimes the only effective solution is pressure washing. The team at RPW ProWash will get your home's exterior cleaned up in no time, delivering top-class pressure washing services Rockford when you need them most!
With a steady stream of water exerted at high pressure, our professionals can blast off even the toughest grime around your property. While pressure washing can cause damage if not done properly, you have nothing to worry about since you can trust our professional cleaners to do a good job.
Our professionals will use the right pressure setting, nozzles, and spray distance to ensure they do not gouge wood, remove paint, or damage your property.
Our professionals can clean much more than your home's exterior. They can also power washing:
Walkways
Decks
Patio furniture
Hardscapes
Driveways
Patios
Our team can clean everything from retaining walls to roofs to sidewalks. Once our team arrives at your home, you can be confident that we will deliver top-notch pressure washing. Get your outdoor area looking pristine and beautiful again!
Call us now at (779) 348-3135 for your free estimate.
Power Washing Your Property Clean
Pressure washing can be extremely beneficial when you cannot seem to get rid of tough stains or dirt. Once we arrive, we will get to work immediately. We always arrive on time and provide effective and safe Pressure Washing Services Rockford.
You can count on us for excellent work that exceeds your expectations!
Our power washing services can help eliminate these problems:
Dirt and grime
Cobwebs
Chewing gum
Tree pollen
Grease stains
Mold
Bird droppings
Soot or smoke
Schedule Pressure Washing Services Today
Do not let tough dirt and stains take away from the beauty of your property. Our team of professional cleaners can clean up your home exterior in a flash, giving you back the clean look you deserve.
Why Pressure Washing is Important to Your Property
A clean property not only creates an appealing sight, but it also makes the environment safe and healthy to live in. However, normal cleaning techniques, involving tiresome scrubbing by hand and the use of chemicals are not always the best option to go with. Pressure washing is the best alternative, but it must be done properly to avoid damage.
Preserve the Value of Your Property
This is one of the biggest benefits of pressure washing your property. A home, particularly on its exterior, continually faces harsh elements such as dust, wind, rain, dirt, smoke, and more. These elements take a toll on the walls and exterior paint, and this can easily lower the value of your property if left unattended.
Pressure washing helps you to freshen up and preserve the appearance of your home, even making it easy to sell it; and at a higher price.
Maintain the Beauty of Your Property
Ugly stains, mildew, mold, dust, and other kinds of elements can take away the spectacular appeal of your property. Pressure washing helps to restore this beauty by reaching those far-fetched areas and taking out any type of dirt present.
Pressure Washing Services Rockford
With pressure washing, the exterior of your property, driveway, and parking will look as good as new; impressing your visitors and clients.
If you need pressure washing services Rockford, call RPW ProWash today at (779) 348-3135 or fill out our online contact form to get a free quote.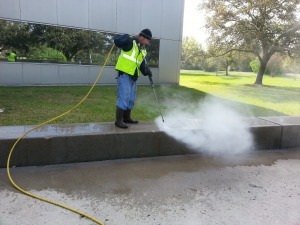 Pressure Washing Services Rockford
https://rpwprowash.com/wp-content/uploads/2020/11/Houston-Pressure-Washing-scaled-1.jpeg
1920
2560
Denise Farley
https://rpwprowash.com/wp-content/uploads/2013/09/pressure-washing-roofs-decks-driveways-homes.png
Denise Farley
2020-11-30 18:30:42
2020-11-30 18:30:42
Pressure Washing Services Rockford