Residential Exterior House Washing Rockford
Residential Exterior House Washing Rockford
Every homeowner should ensure that regular residential exterior house washing Rockford is part of their home maintenance routine. Build-up dirt, grime, silt, mud, and other debris can eat away at concrete, brick, wood, and other exterior materials, and make even new home look downright shabby.
Our Exterior House Washing Team
We believe the first impression matters! We will not only help you put forth the best first impression by keeping the exteriors of your home clean and attractive, but we also ensure we do it without any damage to your property.
We strive to make a lasting impression on our clients, and therefore, we make customer satisfaction our top priority. We are responsive with all inquiries, have professional, uniformed and friendly employees, and offering consistently high quality services.
How Often Should You Wash The Exterior Of Your House
Most homeowners would prefer to schedule their residential exterior house washing Rockford every year. However, consider when it might be good to wash the exterior of your home more than just an annual task.
Stormy weather can deposit dust, acid rain residue, and other debris on your home's exterior walls. The unsightly residual dirt and grime can cause scratching and etching along brick and siding.
Strong storms can leave behind twits, seeds, silt, wet leaves, and other such grime on your roof. This debris can loosen the shingles if it makes its way under them so that your roofing might be more likely to blow away in a storm.
Wash The Exterior Of Your House
Rainy weather can also deposit silt and mud in your home's gutters, leading to clogs in the future. If rainwater were to spill over the sides of those gutters, it might ten collect around the foundation of your house, causing water leaks and cracks in the interior.
Children and pets can leave muddy footprints all over the back deck of your home. Mud and grime can seep into the wood, causing it to soften and potentially leading to splits and cracks. Dirt and grime that settles into these cracks in the wood can lead to the growth of mold and mildew.
Sand from a nearby beach area might become airborne and settle on your home's exterior. Sand and other such course and abrasive grit can scratch your home's exterior brick, glass, and siding, and become lodged inside door and window screens.
Algae and mold may grow so fast along homes in tropical areas or those near large water bodies. Washing away these contaminants ensures a cleaner exterior for your family and pets.
Soot and grime from heavy trucks, machinery, and so on can frequently cover homes near production facilities, busy highways, warehouses, and other such industrial areas. A regular residential exterior house washing Rockford ensures this soot and grime do not become overly thick, while also providing better air quality outdoors.
Should I Pressure Wash My House Before Painting?
It is advisable to wash the exterior of your house before painting, to remove as much dust and dirt as possible. Surface debris will eventually peel away from your home's exterior surface, taking fresh paint with it! Cobwebs, dried dust, and other such residues will also make the paint look uneven and bumpy.
Flakes of rust, paint, and other debris from your home's exterior surfaces and walls will be removed with our residential exterior house washing Rockford. Mold and algae clinging to your home's siding or foundation can be removed with thorough washing that includes bleach or other solution. The exterior surface of your home will be clean and dry, and ready for new paint.
Residential Exterior House Washing Rockford
If you need residential exterior house washing Rockford service, contact RPW ProWash today at (779) 348-3135. Contact us online to get a free, no-obligation quote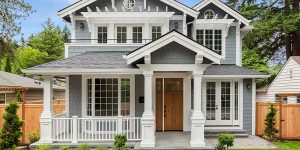 Residential Exterior House Washing Rockford
https://rpwprowash.com/wp-content/uploads/2020/05/7.jpg
450
900
Denise Farley
https://rpwprowash.com/wp-content/uploads/2013/09/pressure-washing-roofs-decks-driveways-homes.png
Denise Farley
2020-05-18 09:21:33
2021-05-20 00:36:44
Residential Exterior House Washing Rockford