Rockford Kitchen Filter Cleaning
Rockford Kitchen Filter Cleaning
What to Expect During Rockford Kitchen Filter Cleaning.
Dirty or poorly maintained kitchen filters are not only unsightly, but they are also very dangerous. Commercial kitchens require a high standard of cleanliness, for the benefit of staff and those who dine in the restaurant. Restaurant Rockford kitchen filter cleaning, Rockford, IL prevent restaurant fires by removing grease and other debris from the filters, hood, ductwork, and exhaust fan.
Allowing grease to accumulate increases the risk of a grease fire. Also, it makes it more difficult for a Rockford kitchen filter cleaning company, like RPW ProWash, to clean down the hood to the bare metal.
Restaurant kitchens should have their hoods cleaned twice a year to remain code-compliant. Rockford Kitchen filter cleaning process usually takes 3-6 hours. While professional cleaners from RPW ProWash always strive to clean down to the bare metal, your kitchen exhaust system will require many cleanings if you've neglected cleanings for a long time.
A commercial Rockford kitchen filter cleaning involves pressure washing, use of cleaning chemicals, and scraping grease buildup by hand.  Scheduling regular kitchen exhaust cleaning is a requirement of restaurant fire safety.
Preparation of Your Restaurant Kitchen
We protect your floors and kitchen appliances from being splattered with grease before we do anything. Kitchen exhaust systems cleaning is a messy process. You should hire a Rockford kitchen filter cleaning company that takes precaution to keep the rest of your kitchen clean.
For safety reasons, our professionals will shut off the gas valves and pilot lights on your appliances before covering them with tarps. The tarps protect your appliances from being splattered with cleaning chemicals or grease.
Since RPW ProWash's professionals will spray your kitchen exhaust system with hot water and chemicals, they wrap the hood using poly plastic in a way that creates a funnel container to catch greasy water.
Clean Grease Filters
Once we prepare the kitchen, we remove the kitchen filters and soak them in cleaning chemicals for some hours. Once the grease buildup loosens, we pressure wash them to blast away hardened grease.
Remove Hardened Grease from Ductwork
Our professional cleaners will manually scrape grease buildup from the inside of ducts. They'll spray a chemical mixture and allow to sit for thirty minutes to an hour after hardened grease has been removed.
Clean Exhaust Fan
Our cleaners remove the kitchen exhaust fan so they can spray cleaning chemicals on top and bottom of the fan. We will also change the fan belt then clean down to the bare metal through pressure washing.
Pressure Wash Kitchen Hood
We will scrap the hardened grease buildup inside your kitchen hood by hand. Next, we spray chemicals into the hood and allow it to sit until grease loosens. We use hot pressure washing to remove the loosened grease.
Pressure Wash Entire System
Our cleaners will use a pressure washer to blast out the remaining grease once the cleaning chemicals have loosened hardened grease. The cleaners spray from top to bottom; therefore, greasy water runs down and collects in a plastic funnel made earlier.
Replace Filters and Polish Hood
The kitchen hood filters are ready to be placed back in the hood once they've been cleaned properly. To make your kitchen hood look professional, our professionals wipe down the exterior of your kitchen hood with a special polish.
Inspect Kitchen Exhaust System
During the inspection, our professionals will test your exhaust fan to ensure the system is working properly and is ready for use.
Apply Certification Sticker
RPW ProWash will put a certification sticker on each hood once your kitchen exhaust system passes inspection. The sticker is required by law. It shows that your kitchen hood was cleaned on a particular date to the insurance agents, fire inspectors, and health department.
Clean up Kitchen
RPW ProWash will clean up your kitchen, so it looks better than when we arrived.  Our professionals would turn on the pilot lights and gas and mop floors if there was grease splatter.
Rockford Kitchen Filter Cleaning
After we're done cleaning up, your hood and exhaust system will be set for another six months, depending on your cooking operations. Our Rockford kitchen filter cleaning contractors work hard to ensure commercial kitchens are safe and ready for business.
If you are looking for an effective, convenient, safe and affordable Rockford kitchen filter cleaning service, Rockford, IL, look no further than RPW ProWash. Call us today at (779) 348-3135 or fill out the contact form.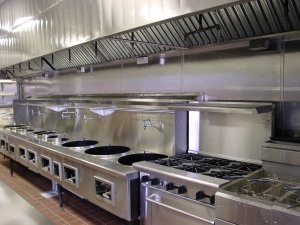 Kitchen Filter Cleaning
https://rpwprowash.com/wp-content/uploads/2018/11/DSC00063.jpg
960
1280
Denise Farley
https://rpwprowash.com/wp-content/uploads/2013/09/pressure-washing-roofs-decks-driveways-homes.png
Denise Farley
2018-11-28 10:20:57
2018-11-28 10:29:49
Rockford Kitchen Filter Cleaning