Illinois House Washing Service
Looking for an excellent Illinois House Washing Service?
The exterior of your home is the first thing that visitors see. Therefore, first impressions of your home will be made based in large part, on the surfaces of your home and appearance of the siding. Nothing makes your house look worse than moldy, dirty or grimy siding. Since the mild climate and natural weather patterns that we enjoy here in Illinois create a good environment for these contaminants to thrive on your house, it is essential to hire RPW ProWash to have them safely removed before they reduce the cleanliness of your property and reduce its curb appeal drastically. The professional and friendly house washing team at RPW ProWash can help! Our professional, reliable and affordable Illinois house washing service is perfect for bringing back the cleanliness and curb appeal of your home. Illinois house washing service offers many benefits including:
1. Prevents Costly Repairs
Dirt and grime on the exterior and siding of your home do not just look bad, but it can also be destructive. Mold and algae damage the surface of your vinyl siding, and over time their root systems will create small holes where moisture seep into your walls.
With prolonged exposure to certain molds, stucco becomes brittle and prone to chipping. Therefore, having your house washed regularly should be a part of your preventative maintenance plan since it will save you thousands of dollars in premature costly repairs.
2. Creates a Healthier Environment
We all know how breathing in mold can be dangerous and if you or anyone in your family suffer from severe allergies, being near the exterior of your home when they're covered with mold can cause sneezing and wheezing fits.
In the hands of our house washing professionals, our soft washing techniques can kill 100% of the algae, mildew, and mold on the side of your house safely. Your home will not only look great, but the air around will be cleaner so that you can breathe easier! Therefore, you should hire our Illinois house washing service regularly to create a healthier environment in your home.
3. Reinvigorates Your Curb Appeal
Many people think that the only way they can bring back the bright and vibrant color of the exterior paint on their homes is by repainting. However, the truth is, house washing can be as effective.
Over the years, dirt, dust, and grime accumulate on your home, combining to dull the once bright colors. However, our Illinois house washing service can effectively turn back the hands of time and strip away the dirt and grime, restoring the brilliant color of the paint as if it were applied recently, thus eliminating the need to repaint your home.
We bring a completely new level of cleaning to your home
Our team of professional cleaners works to bring a completely new level of clean to your home. With our specially formulated our detergents, industry-leading techniques, and state of the art equipment, our technicians will achieve amazing results for you and your home every time!
Our clients never have to wonder whether they are getting the best – they know it. We never leave a property until we feel like your house looks picture perfect.
With almost 20 years serving homeowners in Illinois, there is not a stain we have not met and cleaned! Experience the several benefits of our Illinois house washing service for yourself this season and restore the appearance of your home!
Illinois House Washing Service
Do you need house washing service in Illinois? Look no further than RPW ProWash. Call us today at (779) 348-3135 or fill out our request form online to schedule your house washing.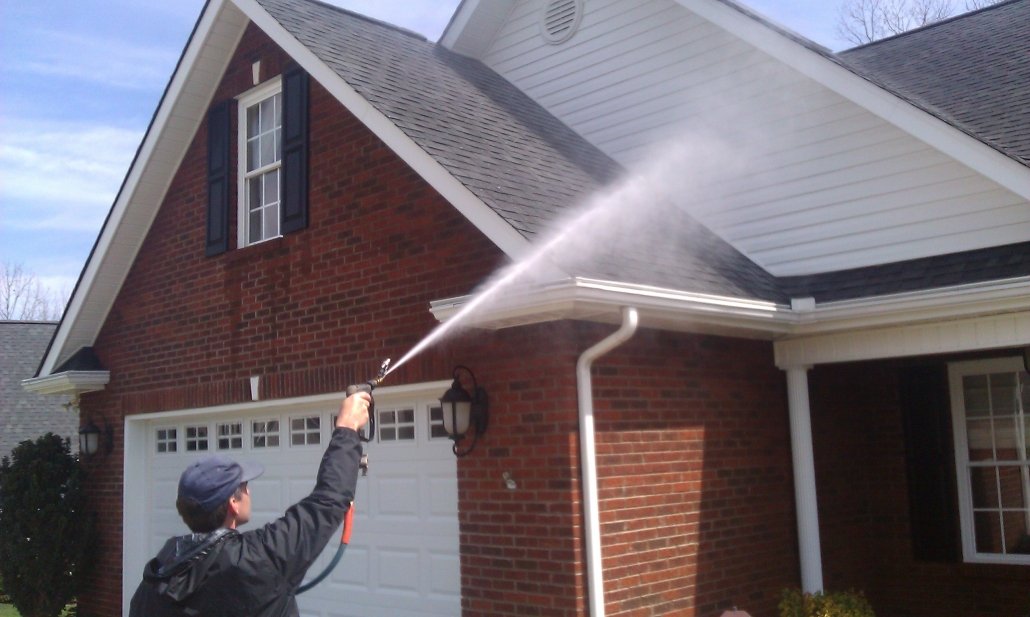 Illinois House Washing Service
Serving Northern Illinois, and Southern Wisconsin including: Albany, Avalon, Beloit, Brodhead, Brooklyn, Browntown, Clinton, Darien, Delavan, Edgerton, Elkhorn, Evansville, Fontana, Footville, Genoa City, Hanover, Janesville, Juda, Lake Geneva, Milton, Monroe, Monticello, Orfordville, Pell Lake, Sharon, Springfield, Walworth, Whitewater, Williams Bay, Alden, Algonquin, Amboy, Ashton, Baileyville, Belvidere, Big Rock, Burlington, Byron, Caledonia, Capron, Carpentersville, Cary, Cedarville, Chadwick, Chana, Cherry Valley, Clare, Coleta, Compton, Cortland, Creston, Crystal Lake, Dakota, Davis, Davis Junction, Dekalb, Dixon, Dundee, Durand, Elburn, Eldena, Eleroy, Elgin, Esmond, Forreston, Fox River Grove, Franklin Grove, Freeport, Garden Prairie, Genoa, German Valley, Gilberts, Hampshire, Harmon, Harvard, Hebron, Hinckley, Holcomb, Huntley, Island Lake, Kaneville, Kent, Kingston, Kirkland, Lafox, Lake In The Hills, Lanark, Leaf River, Lee, Lee Center, Lena, Lindenwood, Loves Park, Machesney Park, Malta, Maple Park, Marengo, Mc Connell, Mchenry, Milledgeville, Monroe Center, Mount Morris, Nachusa, Nelson, Orangeville, Oregon, Paw Paw, Pearl City, Pecatonica, Plato Center, Polo, Poplar Grove, Richmond, Ridott, Ringwood, Rochelle, Rock City, Rockford, Rockton, Roscoe, Scioto Mills, Seward, Shabbona, Shannon, Shirland, Solon Mills, South Beloit, South Elgin, Spring Grove, Sterling, Steward, Stillman Valley, Sublette, Sycamore, Union, Virgil, Wasco, Waterman, West Brooklyn, Winnebago, Winslow, Wonder Lake, Woodstock, Woosung, Google
https://rpwprowash.com/wp-content/uploads/2019/03/Wash-Home.jpg
1552
2592
Denise Farley
https://rpwprowash.com/wp-content/uploads/2013/09/pressure-washing-roofs-decks-driveways-homes.png
Denise Farley
2019-03-05 13:01:53
2019-08-08 11:39:36
Illinois House Washing Service