Deck Power Washing
A deck can be great for making the exterior space of your home more functional. You can use it to make meals outdoors, relax on a nice day, and even entertain your friends and loved ones. However, as time passes, the elements will take a toll on your deck, and keeping it clean becomes an important aspect of maintaining the deck. Regular deck power washing will help keep your deck in good condition to maintain its beauty and longevity.
As the weather becomes nicer, you may start to consider cleaning your deck to get it ready for summer. For most people, the best way to clean a deck is using a pressure washer and while it's a task you may do on your own, there are several benefits to hiring professionals to power wash your deck.
Without further ado, here are the key benefits of opting for professional deck power washing over DIY:
Better Results
If you are planning for your deck power washing, you certainly want the best results. It's possible to get relatively good results by doing the deck power washing on your own, but professionals will be able to give great results.
Professional deck power washers work with pressure washing equipment regularly so, it's no surprise they are better at utilizing it and doing an excellent job.
In addition to having more experience with pressure washers, a power washing professional will have better equipment than you have access to. You can certainly rent a pressure washer, but rentals are not often on par with the cleaning equipment that professionals use.
The experience that comes with a professional ideally gives you the best way to clean your deck. They have various attachments and techniques that they use to ensure the best results for your deck power washing.
Personal Safety
One of the most important things that people often neglect when considering DIY deck power washing is their safety. Yes, you may go through the manual instructions and follow the recommendations, but pressure washers are extremely dangerous. A split second of inattention is all it takes for the machine to cause severe injuries.
Pressure washers have an array of nozzles that control the spray power. In the highest settings, the water comes out at about 4,000 psi, but even with lesser powerful nozzles, there's still the potential for injury.
The water force can easily cause lacerations and there is the potential for bruises, eye injuries as well as deep tissue injuries.
Professional deck power washers have the training, skills, and safety gear that help them avoid these injuries. Instead of taking the risk, it's advisable to hire a professional deck power washer to do the job for you.
Prevent Damage
It goes without saying that a pressure washer is a very powerful machine as the water comes out under extremely high pressure. While the pressure is what makes it possible for the equipment to remove heavy soiling and grime, it can cause damage if not used in the right manner.
Deck power washing professionals know how to prevent the various types of damage that might happen to your deck.
Since you have little to no experience working with a pressure washer, there is a good chance that you might damage the deck while power washing it. If you hire professional services, you will be getting an expert who knows which attachments to use for the job and know the different techniques to ensure proper cleaning while preventing damage to the surface.
There is just about no better way to unwind from another long, rigorous work day than by pouring yourself a nice, tall drink and relaxing on your own deck. A personal vacation spot right at your back door, a deck will prove to be just about the best place in your entire personal world!
Unfortunately, because decks are outdoor, they never get any protection from the sun, rain, and other such damaging elements. Thus, in time, even the hardiest deck can start to look pretty bad as it becomes discolored and overrun with mold and algae.
Should this happen to your deck, you might find it quite hard indeed to reap the enjoyment you once experienced as you spent your much-earned downtime on your deck.
The good news: You can get your deck back clean and beautiful and in the most enjoyable once more by getting professional deck cleaning to knock away the inevitable wear and unappealing growths!
Indeed, while making your old deck look beautiful and new again, professional deck cleaning will provide a variety of other great benefits for you and your property. If you are not entirely sure what those benefits might be, then just read on!
A Clean Deck Increases Your Property Value
A deck is one of those things that can make or break your property value. Their presence alone is, generally speaking, enough to add value to your property. But if your deck is dirty and covered in many unsightly growths, then you will have quite a hard time trying to reap the full value of your property.
If your deck is in a terrible state, holding back your property from reaching its highest price tag possible, then just get professional deck cleaning! Power washing your deck will get it looking brand new once more, helping to make your property just as valuable as you could want it to be!
Better Health
The most obvious and most unsightly thing that can occur on a weather-beaten deck is algae and mold growth. Of course, once those appear, aesthetics will be the least of your worries. After all, in that situation, you'd also find yourself dealing with some health issues.
Yes, it is no secret that mold and algae growth can compromise your health. Luckily, though, should those have developed on your deck, you don't have to live with compromised health. Instead, you can call in a local deck power washing expert who will knock away those growths and help maintain good health!
Longer Lifespan of Deck
Like any component that makes up your home, your deck won't last forever – that is just a fact that all things on this earth must one day deal with. And unfortunately for your deck, all those growths and other unsightly results of living outside can lead it to its inevitable end quite quickly.
You can delay this process, though. And just like you'd expect, you can do so by calling for deck cleaning services. With professional power washing, you can have those harmful growths blasted away and, thus, help to preserve the life of your much-loved and much-used deck for many more years to come!
Get Your Professional Deck Cleaning Today
A deck is a vital component of your home. It is a place where you unwind taking a drink and/or reading a good book, hold outdoor parties with friends and family, and do other fun activities. Therefore, you have to take good care of your deck.
If you want to fully enjoy all of the great benefits that deck cleaning can provide for you and your property, then you need to have your power washing performed by a trained and experienced professional.
Deck Power Washing
And here in Northern Illinois, and Southern Wisconsin, look no further than RPW ProWash for your professional deck power washing Rockford. With our years of experience and dedication to quality work, we have all the skills and know-how to provide you with the best deck cleaning service.
Call us now at (779) 348-3135 or contact us online to get a FREE, no-obligation estimate.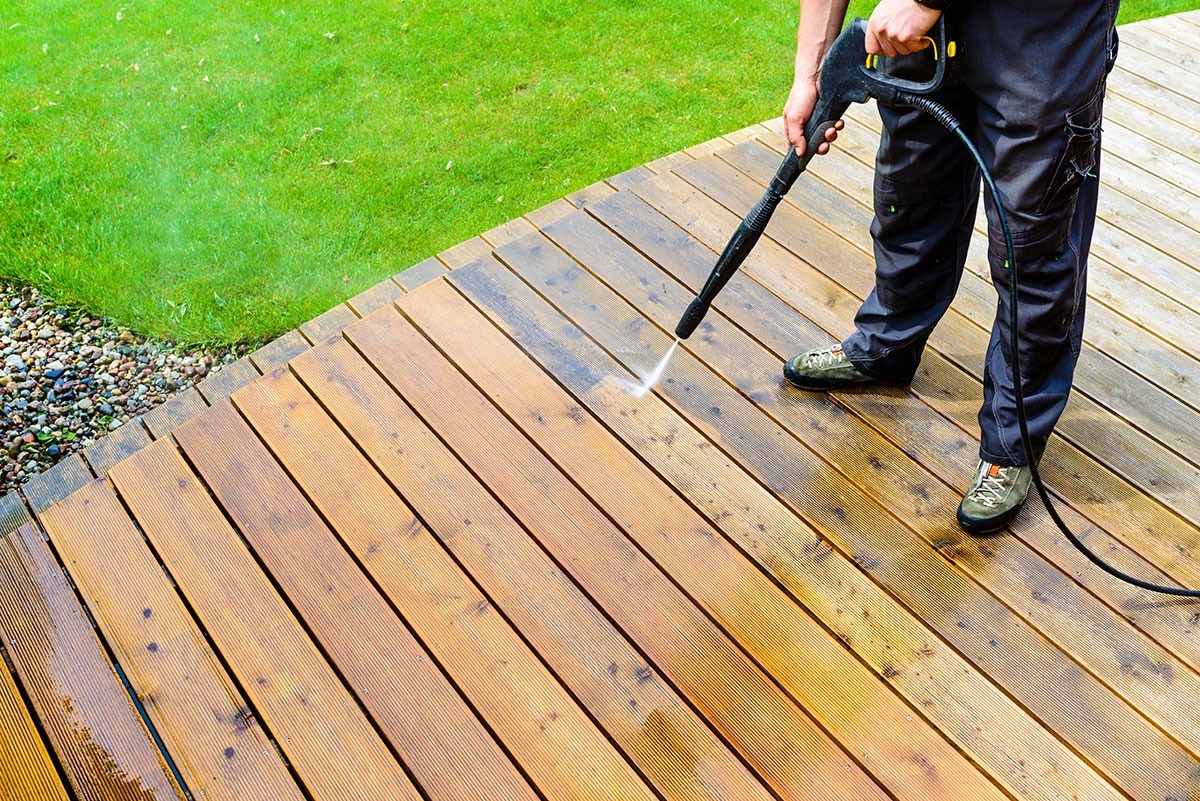 Deck Power Washing
https://rpwprowash.com/wp-content/uploads/2022/02/xyz.jpg
801
1200
WashPro
https://rpwprowash.com/wp-content/uploads/2013/09/pressure-washing-roofs-decks-driveways-homes.png
WashPro
2022-02-28 23:55:23
2022-02-28 23:55:23
Deck Power Washing