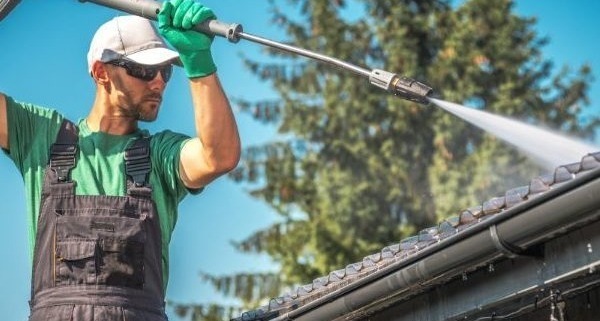 Exterior House Washing Services Northern IL
Exterior House Washing Services Northern IL
Most homeowners recognize the value of interior cleaning, but they often fail to appreciate how important it's to clean the exterior of the house. It is, after all, the first thing your visitors see. More importantly, a good washing will remove the dirt and grit particles that collect over time. So, you need to schedule regular exterior house washing services Northern IL to keep your house clean and in good condition.
Remember, when dirt, grime, and mold are agitated by wind and rain, the substances can quickly mar or damage your siding or masonry. Regular cleaning of your house exterior can help prolong the life of those surfaces, including roof, siding, patio, deck, gutters, and windows.
From the driveway to the eaves, exterior house cleaning can increase the curb appeal and longevity of your home.
Power Washing Your House Before Painting: Key to Quality and Long-Lasting Paint Job
If you are considering painting the exterior of your home, you are probably wondering how to best prepare your house for a new coat of paint. One of the most important steps to painting both your siding and trim is to properly prepare each surface so that the paint will adhere and last longer. Power washing (or pressure washing) is one of the most critical components of preparing your home for new exterior paint.
Why Should I Power Wash My House Before Painting?
While you may look at your house exterior and think that it doesn't need to be power washed, you will do yourself a disservice if you decide to skip this crucial step in the exterior painting process.
Even if you think your house looks clean enough, it likely isn't. When paint is applied to a surface that hasn't been cleaned thoroughly, the paint won't stick around for very long. Not only will professional power washing ensure that dirt is removed, but it will also get rid of old paint, mildew, and chalking that you may not be able to see yourself.
Why Do I Need to Hire A Power Washing Professional to Clean My House?
Getting rid of all the dirt buildup on your home exterior is essential when preparing for a new paint job. Dust that you can't see will ruin even the toughest products. The only way to be 100% sure is by getting it cleaned the right way.
If you skip out on this important step, then you're going to have problems with peeling later. Power washing services can also help your painter point out any problem areas that may need to be repaired before painting. It can speed up the scraping process, too.
Chalking is the old paint surface breaking down from years of sunlight exposure. If you lick your thumb, then swipe that over the paint film, odds are you will see a chalky residue on your thumb from your current paint. If you try to paint over this chalky surface without power washing first, the paint won't stick properly.
The same thing goes for dirt and dust. You always need a clean surface for the paint to stick.
If you see grey spores or green growth on the exterior of your house, you may have a mildew or mold problem. Professional power washing chemicals remove these types of organic growth so that your new paint job lasts. If you paint over mildew or mold, it will grow and eat through your new paint very quickly.
So, yes — you should schedule professional exterior house washing services Northern IL before painting so that the new coat of paint will properly bond to your home exterior. Power washing is the key to ensuring a long-lasting paint job every time.
Benefits of Professional Power Washing
Whether you need to power wash metal/aluminum, Hardie Plank, stucco, vinyl, or wood siding before painting, hiring a professional to power wash your home is always a better choice than opting to do it yourself.
Our cleaners are experts when it comes to preparing your home for a paint job that lasts for many years. Here are some good reasons why you should leave power washing to the professionals:
A More Powerful and Effective Clean – If you're thinking about using your garden hose to wash your home exterior, it won't be enough to get the job done. A pressure washer or power washer is much more powerful than a regular garden hose. In fact, power wash hoses can be up to 50 times more powerful than regular hoses. These high-pressure systems are ideal for getting a thorough clean on your house siding and preparing it for a smooth paint job.
Loose Paint Removal – If your house has peeling, flaking or blistering paint then expect a professional power washing to blow off loose chips of paint. This is a good thing! Removing loose paint with power washing is vital in the paint preparation process. Later, your painter will then scrape and prime any bare wood areas before painting.
A Proper Power Wash – Professionals are well-equipped to handle the cleaning of any type of siding. They have vast experience and expertise using the proper equipment and cleaning agents for every part of your house. Using the right power washing attachments ensures that water is applied at an even pressure on every surface. The special cleaning agents used also alleviate any worry about siding damage. When homeowners opt for DIY power washing, they typically don't know which attachments to use. Improperly power washing your own house can cause significant damage to your siding, so it's always best to seek help from professionals who are experts in their field.
Sufficient Drying Time – Professionals know precisely when a house is ready to be painted after giving it a good power washing. A major cause of paint failure on home exteriors is when the paint is applied before the siding has become dry enough for painting. Adequate drying times after power washing can vary depending on the type of siding you have and the way it was washed. And only professionals will know when it's the right time to apply that first new coat of paint!
What Parts of My Home Should I Power Wash Before Painting?
Your goal when hiring exterior house washing services Northern IL should be getting the exterior walls as clean as they can be, but you've also got to consider any other problems that might put dirt on your paint. Let's go over the main parts of your home that should be thoroughly cleaned before starting the exterior painting process.
Gutters
The gutters around your home can have all kinds of nasty gunk trapped in them. Dirty gutters can get clogged, and that puts you at a higher risk of water damage. Leaves and twigs can get knocked out of your gutters onto the wet paint before it dries, but it will also discolor paint over time by promoting the growth of algae. Having your gutters cleaned will keep your paint looking newer for longer.
Soffits and Overhangs
Soffits can get very dirty over the years. That's mostly due to insects entering through the cracks, but birds can also be a problem near soffits. They like to build nests underneath overhangs. Soffits always have a large amount of debris on them because they aren't usually cleaned.
Your pressure washing professional will have no problem washing them off properly. If you aren't having your soffits painted, then you should still have them cleaned to prevent any debris from getting knocked out while your exterior painting contractor work.
Exterior Walls
If you are pressure washing down from the top of your home, then the next section that needs to be cleaned will be your exterior walls. The best way to clean walls is by spraying horizontally from one corner to the next in a straight line. Our professionals are extremely careful when pressure washing siding.
We will check to see if there's any obvious water damage near the bottom of the wall. There might be sunken nails, or the wall looks swollen. Any area that may be rotten should not be power washed. It could cause even more damage to your home.
That is why it's important to have a professional do the work for you because they will know what to look out for, and how to safely handle the situation.
Windows and Trim
You might as well have your windows cleaned while you are at it. If you don't clean your windows often, then they're going to have a decent amount of dust on them. The trim might be a little discolored from dust, and that will stand out against fresh paint.
Be sure to have your windows washed, and your home will look a lot better when the painting is done. If you are cleaning them on your own, then you should spray at a distance of at least three feet with a regular nozzle. If you are using a pressure washer with a red tip, then you should move back to at least six feet away from your windows while cleaning them.
Concrete Surfaces
You should consider getting the foundation cleaned when you are having your home pressure washed. It is a good opportunity to get everything done at one time, and it will make your home look that much more attractive. A quick spray will typically make concrete look new, and it can remove most stains from patios.
Always Pressure Wash Before Scraping Any Paint
Pressure-washing does more than clean your home. It can loosen up old paint, and it can help remove chipped paint. That makes the painter's job easier, but you should make sure that the surface is dry before scraping.
If the old paint is wet, then scraping becomes difficult. The old paint can become gummy, and it can stick to tools. All of the paint that is damaged needs to be removed, but that does not mean all of your paint will need to be stripped. Your painter will know what is best for you, and pressure washing will speed everything up.
Exterior House Washing Services Northern IL
If you are thinking about painting your home exterior, don't make the mistake of skipping out on a thorough power washing.
Our professionals at RPW ProWash are fully-trained and equipped with the power washing tools, cleaning solutions, and know-how needed to power wash any home safely and ensure a long-lasting paint job.
Call us now at (779) 348-3135 or fill out our online contact form to get a FREE, no-obligation quote for your exterior house washing services Northern IL today!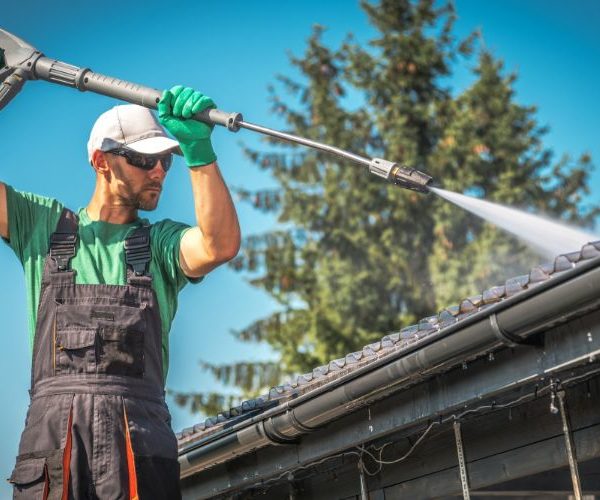 Exterior House Washing Services Northern IL
https://rpwprowash.com/wp-content/uploads/2022/01/pressure-washing-in-Middletown-CT-e1585225440840.jpg
500
600
Denise Farley
https://rpwprowash.com/wp-content/uploads/2013/09/pressure-washing-roofs-decks-driveways-homes.png
Denise Farley
2022-01-30 21:27:35
2022-01-30 21:27:35
Exterior House Washing Services Northern IL