Holiday Exterior Home Cleaning
Holiday Exterior Home Cleaning: Let's Help Take Away Your Holiday Stress.
As the holiday season approaches the list of crucial things to do grows daily.  Too little time and too much to do is a recipe for stress. The holidays should be stress-free and joyful! RPW ProWash can help you take away some of your holiday hassles by getting your home ready to receive guests and family. Thorough holiday exterior home cleaning, Rockford before hanging decorations makes everything look more bright and beautiful.
RPW ProWash offers the following holiday exterior home cleaning services:
1  Cleaning the Decks
The professional cleaners from RPW ProWash can pressure-wash your deck with a tip, producing a spray nearly the width of a two-by-four with medium pressure. The trick is to keep the spray moving.
Our cleaners do not rest in a spot for too long since it could damage the surface permanently. Then we will apply a wood preservative to prevent discoloration and water damage.
2  De-Junk the Gutters
Removing debris is not a fall chore in some yards; several trees such as maples, oaks and black locust drop litter in summer and spring. While our professional cleaners will be clearing your gutters, they will also check for cracks in your seams.
The cleaners will use an old chisel to scrape out the old caulking and dry the area thoroughly. They also use new bead silicon sealing to keep water from getting behind your gutters and rotting the boards.
3  Washing Off Dirt and Debris
Our pressure washers have an assortment of color-coded spray tips that helps in Holiday Exterior Home Cleaning. Each has a unique spray, from a wider, low-pressure spray to the high-pressure pinpoint spray. Our cleaners will clean siding with a low-pressure spray tip. Pressure-washing removes algae stains from your fencing.
4  Spotless Driveway
We will pressure-wash your driveway, then apply waterproof sealer to prevent future stains. Using an extender pole on a paint-roller handle, we start in the middle of your driveway and roll the sealer to the edges of the concrete. Allow 24 hours before parking on the surface.
Top Reasons Clean Windows Benefit Your Home
Sparkling clean windows can transform your home. Clean windows not only looks stunning from the outside enhancing the curb appeal, but it is a perfect way to allow natural light to stream into your home. Natural light makes a room seem brighter and homier, especially during chilly days of the holiday season.
Professionally cleaned windows offer:
Great exterior look for your home, enhancing curb appeal
Better natural light into your home
Opportunity to check cracks in the glass or screens
Professional Window Cleaning is Affordable and Safer
Arranging to have professionals from  RPW ProWash  to give your home a Holiday Exterior Home Cleaning and also clean your home's windows before the craziness of the holiday season means that you've one less chore to perform and more time to have fun and enjoy the festivities.
Our professional window cleaning team has the training and right tools/materials to ensure your windows are cleaned properly. It is also a safer alternative for you.
With our holiday exterior home cleaning, there is no hauling heavy, cumbersome ladders and then climbing up and down the ladders. You sit back and relax, or get started on untangling your holiday lights, so they are ready to be hung after your windows are clean.
Holiday Exterior Home Cleaning
RPW ProWash provides affordable rates for homes of different sizes and our professionals have served the Northern Illinois, and Southern Wisconsin for over 25 years. We're a family business that believes in the provision of high-quality service using up-to-date technology. You can send us a photo of your house to get a price quote as needed.
You can depend on RPW ProWash when it is time to get the jobs done — from gutter and downspout cleaning to comprehensive window cleaning. No matter the size of the job, we always offer high-quality, professional exterior home cleaning service. To schedule an appointment for holiday exterior home cleaning, Rockford, please call us today at (779) 348-3135.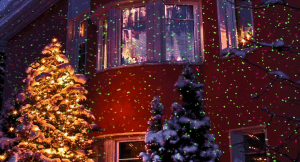 Holiday Exterior Home Cleaning
https://rpwprowash.com/wp-content/uploads/2018/12/christmas-laser-lights.png
436
805
Denise Farley
https://rpwprowash.com/wp-content/uploads/2013/09/pressure-washing-roofs-decks-driveways-homes.png
Denise Farley
2018-12-13 06:57:17
2018-12-13 06:57:17
Holiday Exterior Home Cleaning