Residential Exterior Building Cleaning
Residential Exterior Building Cleaning
Importance of Residential Exterior Building Cleaning Before Painting
Over time, the exterior of your home accumulates dirt and grime. This problem is inevitable because the exterior of your residential building is exposed to weather and wind 24/7. Fresh paint makes a significant difference in your home's curb appeal, but before you begin painting, you should consider hiring a Residential Exterior Building Cleaning service, Rockford, IL.
Clean the Surface
You must start with a clean surface if you want the new paint to adhere to your exterior walls. Otherwise, the paint will adhere to the dirt and grime, and the next rainstorm will eventually wash off the dirt along with the new paint, leaving very ugly patches on your home's exterior walls.
The pollutants on the exterior walls can mix with the paint and change the look on your wall. Lastly, grime and debris stuck to the wall make the paint job look quite bumpy.
After you've cleaned your exterior walls, you'll have to wait for it to dry before you can apply the paint. In some instances, you may decide that painting is not even necessary since residential exterior cleaning returned your home's curb appeal close to its original state.
Of course, Residential Exterior Building Cleaning, Rockford, IL will not make enough of a difference if the exterior paint is chipping off and looks blotchy, and it will still require proper painting.
Protect the Surroundings
Before you start, it is essential to protect your light fixtures or plants. While Residential Exterior Building Cleaning, Rockford, IL should not include harsh chemicals, you still need to protect the plants next to your home from the cleaning products.
As with applying interior house paint, it is essential to use painter's tape to protect the hardware. You may even choose to keep these protective coverings used for Residential Exterior Building Cleaning, Rockford, IL for use during exterior painting, as well.
Regular Residential Exterior Building Cleaning is Important
You should not wait until it is time to paint before scheduling a thorough cleaning of your exterior. It is a brilliant idea to hire a professional to clean your home's exterior regularly to reduce the buildup of mold, mildew, and grime. It helps to prevent the buildup of pollutants and keeps your home looking tidy and beautiful all year long.
Our Residential Exterior Building Cleaning Service, Rockford, IL
At RPW ProWash, we take pride in offering exterior cleaning services, Rockford, IL dedicated to maintaining your home's appearance. Our wide range of Residential Exterior Building Cleaning services addresses issues with home exteriors, including:
Chewing gum removal
Sidewalks and walkways
Building facades
Residential homes (soffits, gutters, and siding)
Concrete and construction debris
From backyard patios to downtown sidewalks, RPW ProWash is focused on improving your home's appearance. Our trained professional cleaners will review your cleaning needs and provide you with a detailed proposal for resolving your issues and concerns.
Residential Exterior Building Cleaning
Furthermore, if cold water and environmentally friendly detergents can't provide an effective solution to your residential exterior building cleaning needs, we will use hot water pressure as an alternative option.
Professional and regular soft chemical cleaning and pressure washing can transform the look of your home significantly and enhance its curb appeal. Your property value is maintained, the return on your asset is maximized, and your NOI is protected.
Do you need an effective Residential Exterior Building Cleaning service in Rockford, IL? Call RPW ProWash today at (779) 348-3135 or use the contact form.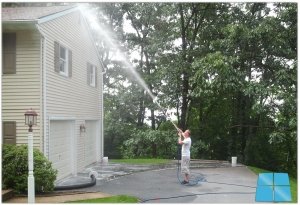 Residential Exterior Building Cleaning
https://rpwprowash.com/wp-content/uploads/2018/11/pressure-washing-siding.jpg
614
900
WashPro
https://rpwprowash.com/wp-content/uploads/2013/09/pressure-washing-roofs-decks-driveways-homes.png
WashPro
2018-11-14 11:05:30
2018-11-14 11:58:02
Residential Exterior Building Cleaning