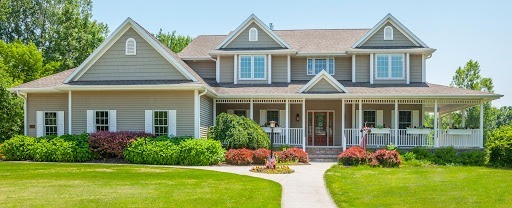 Residential Exterior House Washing
Residential Exterior House Washing
Washing the house exterior often comes as an afterthought to having good interiors. Residential exterior house washing Illinois can indeed seem like a thing you do when you have an extra budget or perhaps, expecting some visitors.
Whether it is cleaning mildewed vinyl siding or driveway stains, here is what you should know about everything from removing oil stains to pressure washing your house. House cleaning isn't just an inside job.
The reality is that cleaning the exterior of the house should be part of the maintenance routine for every homeowner. If you want your home to look its best, then you should keep up on your exterior house washing, too.
Dont Kill the beauty of your home
Exposed to the elements all year, it makes sense that siding, driveways, gutters, windows, and garage floors get dirty and unsightly, too. Just as a freshly cleaned car seems good to drive, a clean house exterior creates a great, enjoyable environment to live in. Don't let those ugly algae, mold, and mildew damage the beauty of your home.
One of the responsibilities that come with being a homeowner is finding the right professional to work with for your exterior house cleaning needs. Here at RPW ProWash, we take great pride in the work that we do and that shows in the quality of service that we offer each of our clients. We prioritize providing high-quality services that will guarantee customer satisfaction.
We offer professional pressure washing & residential exterior house washing services, including:
Pool deck cleaning
Sidewalk cleaning
Concrete cleaning
Gutter cleaning
Driveway cleaning
House washing
Commercial concrete cleaning
Window cleaning
Fence cleaning
Condor and apartment exterior cleaning
Commercial building exterior washing
Cedar cleaning
House Washing
Let's use our biodegradable and environmentally safe cleaning solution and soft wash pressure washing system to provide you with the top-notch level of house washing that will deliver excellent results to your satisfaction. Rid your home of unsightly dirt and mildew buildup and protect the siding from beginning to breakdown by letting us clean it for you.
Gutter Cleaning
To keep your gutter system working properly, you should have professional gutter cleaning done at least once annually. Our residential exterior house washing Illinois will make your gutters look better and ensure the rainwater move freely towards the downspout to preventing any flow towards the foundation or over the edge causing your siding to rot.
Concrete Cleaning
To keep all your surfaces looking their best, you need to have them professionally cleaned. Therefore, we offer concrete cleaning services so your surfaces will look as good as new again.
Sidewalk Cleaning
If the walkways around your home are looking run-down, let's take care of your need for professional sidewalk cleaning. Just because your sidewalk is subjected to foot traffic and the elements, it does not mean it has to be an eyesore on your property.
Driveway Cleaning
A buildup of dirt and residue, like motor oil, in your driveway isn't just unattractive, it can be a slip and fall hazard. Let's help you by taking care of your driveway cleaning needs.
Pool Deck Cleaning
Enjoy your summer by preparing well for it with our unmatched pool deck cleaning service. Remove the possibility of slipping on algae and make it look like an inviting place for friends and family to gather and have fun together.
Fence Cleaning
Even your fence cleaning should a top priority in your maintenance routine. Letting RPW ProWash take care of this job, you can make all the difference. Your fencing will look as good as new again. All you need to do is give us a call now.
Cedar Cleaning
Cedar is a stunning feature for decking or siding but only with proper routine maintenance. Let's show you what a difference it'll make to clean your cedar.
Window Cleaning
If you need high-quality professional window cleaning for your residential property, then look no further than RPW ProWash.
Paver Cleaning
Don't let your pavers become dirty and unsightly. Schedule a professional paver cleaning today.
Residential Exterior House Washing
At RPW ProWash, we offer high-quality, affordable, safe, and effective residential exterior house washing service Illinois. Do you need it? Contact us today at (779) 348-3135 or fill out our online contact form to get a free quote.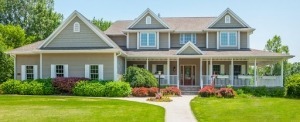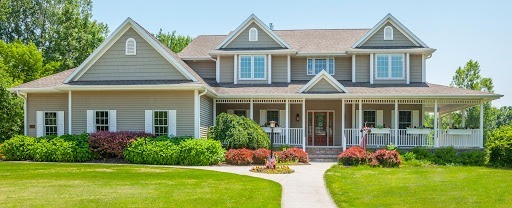 Residential Exterior House Washing
https://rpwprowash.com/wp-content/uploads/2020/12/unnamed.jpg
208
512
Denise Farley
https://rpwprowash.com/wp-content/uploads/2013/09/pressure-washing-roofs-decks-driveways-homes.png
Denise Farley
2020-12-26 11:19:49
2020-12-26 11:19:49
Residential Exterior House Washing