Restaurant Hood Cleaning Services
Having your kitchen hood cleaned regularly is an important part of restaurant maintenance and hygiene. Allowing grease to buildup in your kitchen hood and exhaust system increases your chance of fire and puts your restaurant at risk of breaking compliance regulations. For that reason, RPW ProWash can offer you restaurant hood cleaning services Rockford regularly to ensure your commercial kitchen meets the safety standards and regulations.
Within the past couple of years, the NFPA (National Fire Protection Association) has reported that 43% of restaurant fires began due to grease, cooking oils, or food.
Have Your Commercial Kitchen Hood Professionally cleaned
Having your commercial kitchen hood professionally cleaned on a regular basis ensures that the fans and exhaust systems are clear of grease buildup and do not pose a fire hazard to your restaurant.
Every restaurant owner should understand the importance of investing in regular range hood cleaning as part of their establishment's maintenance program. Keeping the hood and connected ductwork clean is essential for staying compliant with all federal, state, and local safety standards – a dirty hood will undoubtedly attract some unwanted attention from your local health inspectors.
Dirty hoods that have accumulated layers of grease can also pose an additional fire hazard that you do not need – you already have enough to worry about with the fire-related risks that come with cooking and food preparation. Regular restaurant hood cleaning will help to prevent grease fires and improve the air quality in your kitchen.
Regular cleaning of your kitchen exhaust system is an essential part of maintaining a safe and efficient cooking operation. Keeping the duct system and hood filters free from excess grease buildup is also required by law, as outlined in NFPA Standard 96.
Simply cleaning the hood filters will not adequately remove grease buildup from fans or ductwork, and NFPA Standards require that cleaning is done by qualified professionals, who're properly trained.
What Restaurant Owners Are Look for in Restaurant Hood Cleaning
So, what should restaurant owners look for in restaurant hood cleaning services Rockford?
First and foremost, it's recommended that you use a hood cleaning service that strictly adheres to National Fire Protection Association (NFPA) 96 standards. This will ensure your commercial kitchen operation is fire code compliant and safe.
Whether you have already hired a hood cleaning company or are just beginning your search, here are a few things you should expect from a professional, reliable hood cleaning service:
Kitchen appliances and equipment will be wrapped in plastic during the cleaning process
Cleaning should include degreasing foam and power washing
The lead technician should meet with a building manager (or similar leader) to walk through the facility and outline the steps that'll be taken during the cleaning process
The cleaning company should provide photographs of the entire system for review by restaurant management – this report will include challenges encountered and/or system deficiencies discovered
Service stickers should be added to your hoods to show the date of cleaning, company name, names of responsible technicians, and any areas not cleaned
Cleaning operations should include all ductwork, checking and cleaning all fans (and repair if necessary), hood filter and grease-catcher cleaning and re-installation, and all requisite setup and cleanup (such as protective plastic)
Hood cleaning services
There are many restaurant hood cleaning services in Rockford in Rockford. It's up to you as a restaurant owner or manager to make an informed decision to keep your operation safe and code compliant.
The best way to evaluate a hood cleaning service is to ask pertinent questions about their process – ensure the process is as thorough as possible, and they're willing to provide photographs and a full report of their work.
Restaurant Hood Cleaning Services
Ensuring that your hood ventilation system is properly maintained will reduce the risk of fire in your restaurant significantly, and will boost the longevity of your equipment. Enlisting the service of a professional, certified hood cleaning company, such as RPW ProWash, is not just to meet NFPA standards, but it is also for the entire good of your entire operation.
We offer high-quality professional restaurant hood cleaning services Rockford. Call us today at (779) 348-3135 or contact us online for a free, no-obligation quote.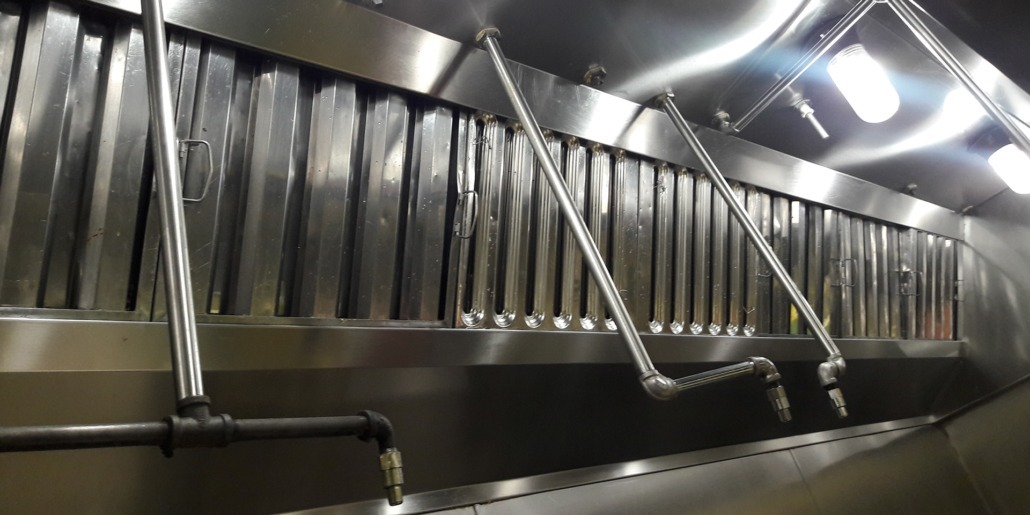 Restaurant Hood Cleaning Services
https://rpwprowash.com/wp-content/uploads/2021/02/Restaurant-Hood-Cleaning-Services.jpg
515
1030
Denise Farley
https://rpwprowash.com/wp-content/uploads/2013/09/pressure-washing-roofs-decks-driveways-homes.png
Denise Farley
2021-02-27 03:23:19
2021-02-27 03:23:19
Restaurant Hood Cleaning Services