Siding Cleaning Service
Spring is a particularly good time to hire a siding cleaning service to revamp your home's exterior. After a long winter, exterior surfaces will have accumulated dirt and debris, and they need a thorough cleaning before new paint can be applied. Additionally, spring is also a good time to do repairs and re-sealing of your siding.
Spring cleaning your home should include cleaning siding along with your gutters, and windows. Moreover, take time to conduct a thorough inspection of your home's exterior. You should conduct cleanings and inspections annually.
We recommend spring because winters can be rough on your home and give you time to prep your home for the summer.
What To Expect From A Siding Cleaning Company
Siding cleaning is an essential part of home maintenance, and it is a service that many homeowners don't think about until it is too late. A good siding cleaning company will clean your siding using the proper techniques and equipment, and they will also seal it to help protect it from the elements.
The most popular time for professional siding cleaning companies to come out is in spring. This is because after winter has passed, your exterior surfaces may have accumulated dirt or grime that needs to be cleaned off before a new coat of paint can be applied. In addition, spring provides ample opportunity for you to get any necessary repairs done with minimal disruption as well as re-seal any areas that might need extra protection.
As the weather begins to turn warm, homeowners often begin thinking about giving their homes a boost of curb appeal so they will be more appealing when it comes time to put them on the market.
Getting your siding cleaned by a professional company, such as RPW ProWash, that specializes in cleaning different exterior surfaces will allow you to get the most value for your money, because not only will they clean your siding but they can also perform tasks like pressure washing and gutter cleaning to give your home that extra boost. Of course, these are just some of the benefits that come with hiring a professional for this job.
If you want to make sure you are hiring someone who is going to do an excellent job, you need to do some research beforehand. Your budget will play a part in determining the quality of service you can hire, but other factors will come into play as well.
You can also check with friends or family members who have recently had their siding cleaned to see if they were happy with the results.
In general, it is best to hire an experienced siding cleaning company whenever possible. In most cases, your regular home maintenance team should be able to refer you to someone who does good work for them already – this is another great place for word-of-mouth recommendations from people you trust! If they can't, then you may want to get multiple quotes from different companies before making your final decision.
When you hire a professional cleaning company to offer a siding cleaning service, here are some of the things you can expect:
They will start by pressure washing your siding. This is the best way to clean it safely and effectively. The process will remove any dirt or debris from your siding.
Next, they will use a soft-bristled brush to gently scrub away any tough dirt and stains that may be left behind after the pressure washing. If there is any algae, mold, moss, or lichen on your siding, they will also remove that during this part of the process. These organisms can cause irreparable damage to your home if left behind for too long!
Since one of the main causes of these organisms growing on the siding of your home is your lack of proper gutters, they will inspect these to make sure they are in good working condition. They will fix any problems they find to help protect your siding.
Once all the dirt and organisms are removed, they will apply a sealant to your siding. This will not only protect it from future damage but also provide additional weatherproofing on your home that can prevent water damage on the inside if left untreated!
The company guarantees their work for at least one year after cleaning your siding, which means you don't have to worry about giving them a call again until next spring or summer!
Before Hiring A Siding Cleaning Company, Do Your Research
Siding cleaning is an essential part of maintaining your home. Many homeowners neglect to clean their siding until it's too late. Professional siding cleaning companies use the right equipment and techniques to restore the appearance of your home's exterior.
To prevent any water damage to the siding, they can seal it. If you are interested in hiring a professional siding cleaning company, here are some tips:
When hiring a siding cleaning company, make sure you do your research. Know your budget before you hire a company. Ask your family and friends who have had their siding cleaned recently. Some of them may have hired a siding cleaning company without realizing that they used a faulty product.
It is also crucial to check the quality and guarantee of their services if they have. Professionals will only use high-quality and eco-friendly products.
Soft Washing Your Siding
Cleaning the exterior of your home is a tedious and time-consuming task. When done incorrectly, house washing your vinyl siding can lead to accidental damages or injuries.
The traditional house washing method utilizes high-pressure water to clean your home's exterior surfaces, causing water damage, discoloration, cracked sidings, or even broken windows.
Soft washing your vinyl siding is a safe alternative, which uses a low-pressure, and eco-friendly detergent-based cleaner that provides a gentle, longer-lasting clean, every time. So, whether you are putting your house up for sale or just want a cleaner home, leave it to RPW ProWash to soft wash your home's vinyl siding to make it the best that it can be.
Our siding cleaning service will make your home's exterior beautiful and look new again, thus improving its curb appeal.
Every part of your home is important, but your siding is the face of your house. We use a low-pressure washer that shoots out less than 500 PSI (about the same force as a garden hose) to carefully clean your home's vinyl siding. Our process will:
Remove stains from algae, dirt, mildew, and everything in between.
Won't damage your paint, vinyl, or wood.
Our cleaning detergent will not only remove mildew, mold, spores, and bacteria but kill them which prevents them from coming back for a long time.
Avoid unwanted exterior damage, and protect the quality and safety of your siding.
Soft washing is an option for synthetic siding. Soft washing costs as low as $275 depending on what type of siding you have and can be as expensive as $400 for a home measuring 1,500 square feet.
If your siding is stone it will need to be cleaned with either medium or high pressure. While stone siding is capable of high-pressure cleaning with a mild agent, your professional cleaning company may use a higher pressure than 1,500 PSI to clean it. Most types of stone siding can be power washed.
Before the cleaning process begins, your professional will need to examine the siding. The initial inspection can help you identify where the dirt is coming from. The dirt on your siding can include pollen, bird droppings, dirt, or mildew.
Different types of cleaners are effective in combating different sources of dirt, so the professional will need to know what to expect. Your professional will need information such as square footage measurements to determine the best siding cleaning method.
Siding Cleaning Service
Are you looking for a professional siding cleaning service for your home's exterior? You have come to the right place. RPW ProWash is a professional, experienced, trusted, and reputable cleaning company that specializes in cleaning and maintaining homes' exteriors, including siding, driveways, windows, roofs, gutters, and patios. We have over 20 years of experience in the industry.
Call us now at (779) 348-3135 or contact us online to request a FREE, no-obligation estimate today.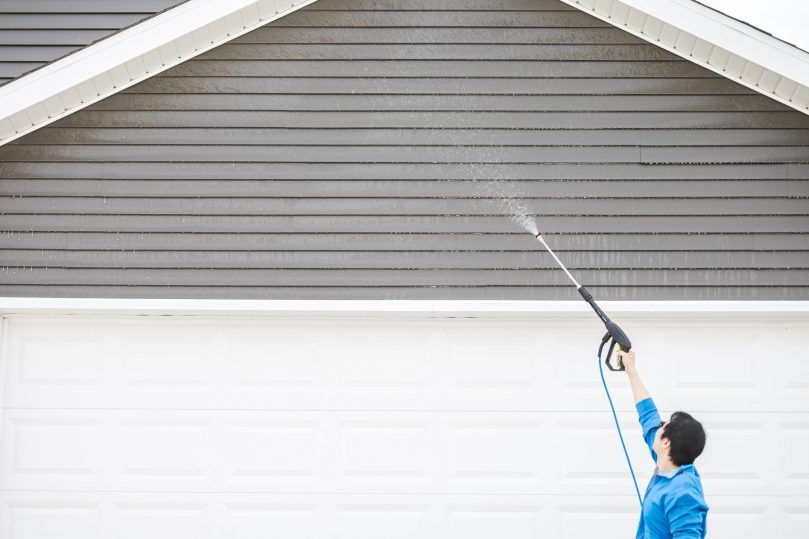 Siding Cleaning Service
https://rpwprowash.com/wp-content/uploads/2022/08/house-power-washing-dedham-ma-scaled-809x540x0x0x809x540x1637008171.jpeg
539
809
Denise Farley
https://rpwprowash.com/wp-content/uploads/2013/09/pressure-washing-roofs-decks-driveways-homes.png
Denise Farley
2022-08-18 16:53:42
2022-08-18 16:53:42
Siding Cleaning Service