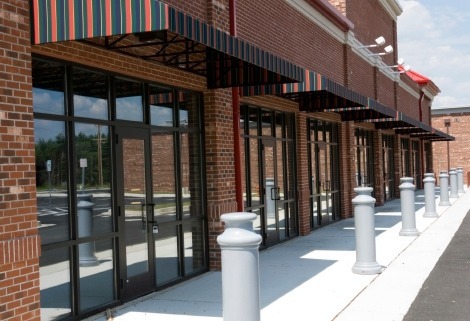 Storefront Pavement Cleaning Rockford
Storefront Pavement Cleaning Rockford
Your Storefront Pavement Cleaning Rockford.
The first impression means everything in business! The exterior of your business is your customer's first impression. It's the first thing customers see when they arrive at your store. A shabby ran down, or dirty storefront of your business drives away potential customers. RPW ProWash is a renowned professional commercial cleaning company that handles storefront pavement cleaning Rockford. Your business should look professional, and our cleaners will help you maintain a clean business environment.
We can handle the dirt and grime on the exterior
Our storefront pavement cleaning services can handle the dirt and grime on the exterior features of your business, such as a concert, sidewalks, fences, drive-thrus, and other hard surfaces. With proper training and skills, our professionals can handle the power washing equipment safely. The best way to get rid of stains and dirt on your storefront pavement involves the use of a high-pressured system to wash your hard exterior features.
Furthermore, commercial business owners can also count on us to provide them with commercial soft washing services. Storefront pavement cleaning Rockford shouldn't damage your siding, and if you're looking for a professional to do the job, this is the service for you.
Our Process
The several steps involved in our soft washing process ensures the safe cleaning of your siding. To start, our cleaners use an eco-friendly, chemical-based solution on the surface. This solution should seep into all cracks and pores of your surface, and that's why we leave it on the area for several minutes.
Our professionals then rinse this solution from your walls using a low-pressure system. Our low-pressure system puts out almost the same amount of water as a standard water hose. This ensures that the high dispensing of hot water doesn't damage your siding.
Give your Business a face lift
The way your business runs will completely change thanks to a clean storefront. Your hard work and excellent service of your business contribute significantly to the community, but keeping your storefront looking amazing will also contribute to the appearance of the community.
Our professional storefront pavement cleaning service provides a great way for you to make a bold statement to your community, and it'll make your business to attract more customers in the future.
A Clean & Inviting Storefront
Every business owner certainly wants to run a profitable and successful business. Having an impactful logo, displaying promotional materials, using the right colors, and paying attention to details can help you to grow your brand.
Your customers deserve exceptional customer service and the best value, and you know how it's important for your business if you want them to come back. However, will all of these ambitious endeavors, when was the last time you thought about the state of your storefront?
Perhaps you spent hours designing an attractive window display, or maybe you have invested a lot of money on a beautiful sign at your storefront to attract customers. The truth is, a storefront layered with dirt and grime, looking grungy, will not draw in potential customers to your store.
Storefront Pavement Cleaning Rockford
RPW ProWash works with business owners, retail operators, and property managers to maintain the attractiveness of their premises through regularly schedule storefront pavement cleaning Rockford.
Call us today at (779) 348-3135 or use the contact form to request a free estimate.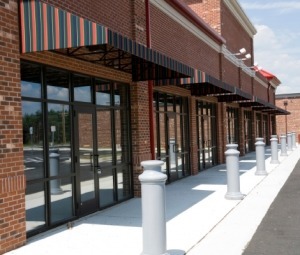 Storefront Pavement Cleaning Rockford
https://rpwprowash.com/wp-content/uploads/2019/10/Sub-Page-Images-Washing.jpg
400
470
WashPro
https://rpwprowash.com/wp-content/uploads/2013/09/pressure-washing-roofs-decks-driveways-homes.png
WashPro
2019-10-23 07:04:37
2019-10-23 06:14:52
Storefront Pavement Cleaning Rockford