Commercial Deck Restoration Services
Commercial Deck Restoration Services: 6 Signs You Need Deck Repair/Restoration.
When it comes to maintaining the attractive appearance of your deck, decorating essentials often first come to mind. Beautiful decks/patios are an ideal to aspire toward, but they may hide some disturbing facts that affect safety. Therefore, it is so important to inspect your deck regularly. Common deck repairs include removing rusted nails, replacing loose rails or broken floorboards, and retightening screws. Need help deciding if you should seek commercial deck restoration services? Check out this helpful list of 6 signs that repairing/restoring a deck should be on your to-do list this year.
Footings are heaving or dropping
Concrete footings certainly improve the long-term structural integrity of your deck, but under some circumstances, they may not be perfect. If the original deck footings were poured on soil that has either shifted significantly over time or that was unstable to begin with, the concrete may crack or drop.
Years of cold weather and freeze/thaw cycles can also take their toll on concrete deck footings. This is especially the case in colder climates, where the freezing and thawing can cause the concrete to heave and drop if the footings weren't poured deep enough.
The wood support posts and beams begin to rot
Wood rot is never a good sign, no matter what part of the house it affects. If it is left unchecked, rot can cause enough damage to impact the structural integrity of your home.
Current building code regulations stipulate that contractors must build decks on concrete footings, but if your deck is older, its support posts may rest directly on the ground.
Soil is rarely completely dry, and raw wood—including some pressure-treated varieties—will absorb any moisture in the ground. Moisture rots wood over time, so take a close look at your deck's posts every few months.
Deck boards crack or splinter
A cracked or splintered deck board here and there usually isn't an immediate cause for concern—a deck repair contractor can replace a board or two without much trouble. But if every board is showing signs of significant deterioration, it is probably time for a brand-new deck.
Wood doesn't last forever. Regular staining, painting, and sealing go a long way toward extending the lifespan of a wood deck, but the elements eventually take their toll.
You notice erosion around the posts
Both wooden and concrete deck footings are susceptible to erosion. Soil erosion occurs when rainwater and snowmelt wash away the soil supporting the deck posts and footings. When the lower level of the post becomes exposed, the deck may become destabilized.
Drainage issues around your property can pop up seemingly out of nowhere. But the reality is that the slope of your yard will change naturally over the years, and small landscaping changes, such as adding or removing planting beds, can hasten those changes.
If you notice water pooling in your yard or a small river running underneath your deck after a storm, call a gutter and roof cleaning professional and a deck contractor to help repair any damage (and prevent problems in the future).
The deck simply hasn't been maintained
Home maintenance never ends, and it doesn't take long for the list of tasks to multiply and get out of hand. Decks that aren't maintained consistently won't last long.
If you've purchased a home with a questionable deck, don't take a wait-and-see approach. A reputable deck contractor can inspect the structure and tell you whether the deck is safe or if you need commercial deck restoration services.
Your deck may need only a few straightforward repairs, or it might be quite old and not built to current safety codes. Either way, it is best to know for sure what you are dealing with—and whether or not you will need a new deck.
The rails loosen or otherwise deteriorate
A loose deck railing is a serious safety hazard. It is unlikely to cause your deck to collapse altogether, but a loose railing is an undeniable sign that the deck needs attention as soon as possible.
Keep a close eye on your deck's railings, especially in the spots below any roof overhangs or where your friends and family members tend to hang out. If you see find railing problems early on, your deck contractor will most likely be able to repair them.
Once the deterioration spreads and impacts the deck's structural integrity, you will need a complete replacement.
Find Reputable Deck Restoration Professional
When it comes to verifying your deck's safety and structural integrity, cutting corners isn't a good idea. Deck collapses can be deadly, and wood can deteriorate more quickly than you might think.
Talk to and request estimates from several deck restoration companies to ensure that you are hiring the right company. Be wary of a company that is reluctant to furnish a reference list or proof of insurance coverage or that gives you a bid that is wildly different from the others you received.
Also, be sure to ask about cleanup. Deck replacement and repair work can create a lot of debris, most of which can't be reused or repurposed. Every company you talk to should include cleanup costs in their estimate so that you can make an apples-to-apples comparison of the bids.
Once your deck has been repaired/restored and is safe to use, work with your deck contractor to plan a regular maintenance schedule.
3 Quick Deck Maintenance Tips 
Rebuilding or repairing a deck can be costly, so stay on top of regular maintenance tasks to ensure that you don't have to arrange for major construction more than once. You shouldn't have to seek commercial deck restoration services often.
The ideal maintenance schedule for your deck will depend largely on the materials you choose (composite decking versus tropical hardwood, for example) as well as how much you use your outdoor space.
Look at our tips below, and consult your deck contractor for more information.
Keep the wood protected
Bare wood, even if it is pressure treated, needs to be stained or painted and sealed to protect it against the elements. Depending on how much you use your deck, this process will likely need to be repeated every couple of years.
Address spills and stains promptly
You may not worry as much about stains on your deck as you do on your carpet, but do try to wipe up food and drink spills as thoroughly as you can. Food residue can attract wood-loving insects, and over time, those spills can make your deck look a little worse for the wear.
Beyond keeping a roll of paper towels handy for outdoor gatherings, have your deck professionally pressure washed every year and before any staining or sealing is done.
Move plants and furniture periodically
Outdoor planters, rugs, and furniture can trap moisture and cause the deck to deteriorate prematurely. Move these types of items around the deck from time to time to ensure that the wood beneath them doesn't begin to rot or attract insects.
Take Good Care of Your Deck!
Decks provide an outdoor living space for our homes; they are spaces where we can lounge about in beautiful weather and enjoy spending time socializing with family and friends. However, to make the most of these moments, it is essential you take good care of your deck.
Wooden decks take a lot of abuse from regular use, foot traffic, and constant exposure to the elements. Both sunlight and rain take their toll, which can warp wood, bend planks, or attract pollen and fungal spores that cause further damage.
Exposure to the great outdoors and regular general wear and tear means your deck needs to be maintained and cared for. Wooden decks can deteriorate quickly without proper care and regular maintenance. Regular deck maintenance, staining and sealing, pressure washing, and everyday care make a big difference in your wood deck's lifespan and prevent common deck problems.
Taking the time to wash and clean, repair, sand, and seal your deck annually will quickly have it looking like new, making it a great space for you to spend time year-round and protecting your investment for the long-term.
A deck can be a fantastic extension of your home, perfect for relaxing and getting together with friends and family, but only if it is in good shape. Time, weather, and lack of regular maintenance can take their toll on the structure, so it is important to inspect your deck regularly for signs of deterioration.
Commercial Deck Restoration Services
Talk to an experienced and reputable deck contractor for advice on whether your deck needs to be repaired or restored and the best ways to keep it in great shape. If your deck is in a bad shape and needs restoration, contact RPW ProWash for high-quality commercial deck restoration services Rockford today.
Feel free to call us now at (779) 348-3135 or fill out our online contact form to request a FREE, no-obligation quote.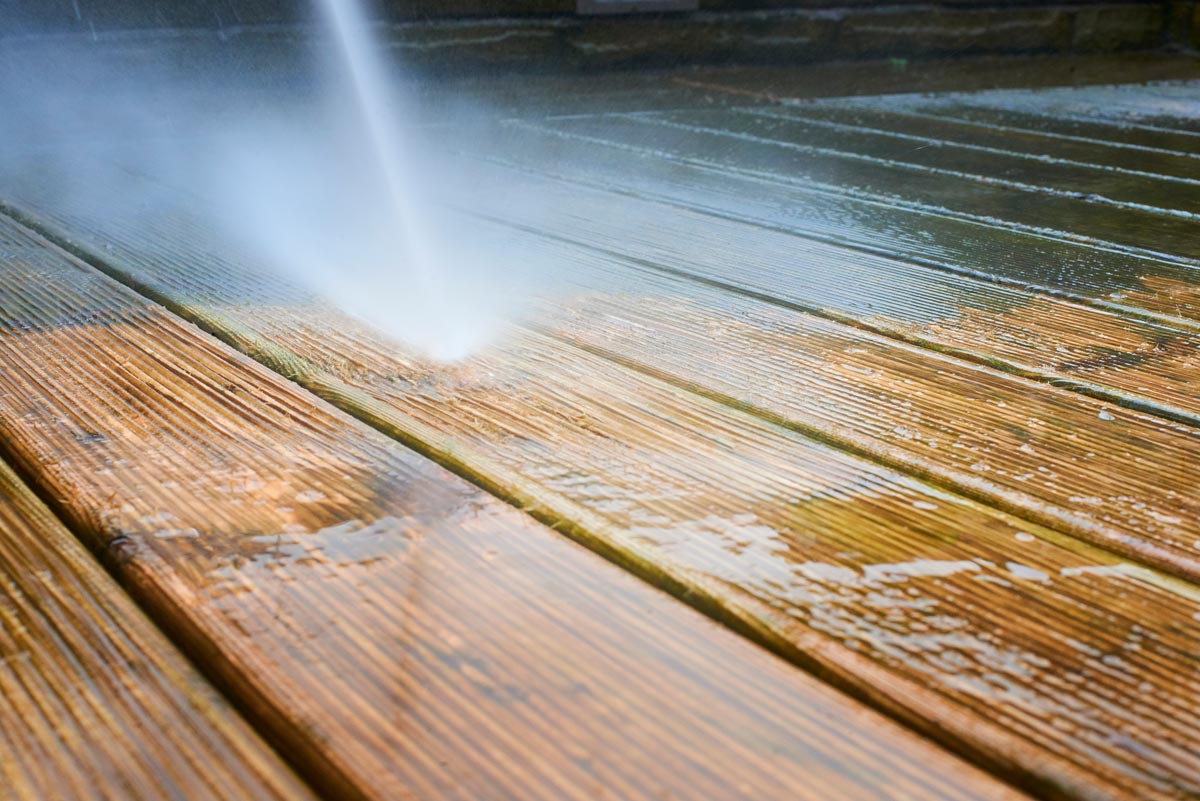 Commercial Deck Restoration Services
https://rpwprowash.com/wp-content/uploads/2022/05/power-washing-deck-rescue.jpg
801
1200
Denise Farley
https://rpwprowash.com/wp-content/uploads/2013/09/pressure-washing-roofs-decks-driveways-homes.png
Denise Farley
2022-05-15 12:28:11
2022-05-15 12:28:11
Commercial Deck Restoration Services