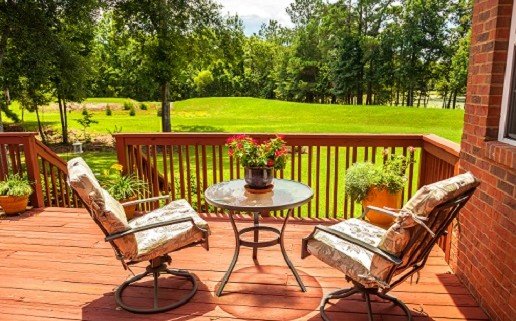 Deck Stain Company In Northern IL
Deck Stain Northern IL.
Your deck is a place to relax and entertain your family and friends.  You should feel proud to show off the beautiful finishing of your deck and home. However, it could be an eyesore that keeps you from using this great entertaining space if it's faded or peeling. Take a bold step to improve your home and protect your investments, contact RPW ProWash for a free estimate on deck stain. We perform the highest quality deck staining in IL.
Our Deck Stain Services In Northern Illinois
We begin with a sizeable arrangement. This involves the deck sanding, and weight washing. Amid the pressure washing procedure, we infuse cleaners through our gear to kill mold and illuminate the deck. These arrangement procedures are vital to ensure the new stain absorbs and takes hold of the decks wood fibers.
We then wait for some days for the deck to dry out. The wood on your deck needs a moisture content level not exactly 12% preceding staining. If the deck is more than 12% moisture level, you risk the moisture moving out of the wood and rashly separating the new stain.
Before we begin staining your deck, we ensure your plants and patio underneath with drop garments and plastic. Our deck stain group is currently prepared to start. We first concentrate on the railings work to ensure all trickles are back brushed, and the stain is connected consistently. After the rails are finished, we begin on the deck floor. Generally, the deck takes the most sun and rain damage, so we have built an exceptional application strategy to extend the life of the stain on level surfaces without the danger of peeling.
We use an assortment products depending upon your desires and the decks condition.
Why Should I Use Deck Stain?
The fundamental arrangement of wood contains cellulose filament and lignin. Lignin is in charge of the quality of the wood and holds the filaments together. UV damage will ruin lignin, leaving the cellulose filaments to deteriorate and fall off the surface. Wavy components and raised surface grain speaks extended UV damage. What you see is damage lignin with valleys in between. The valleys are the sample of the missing cellulose fibers. Your deck should be secured with a superb sealer that will keep this UV damage and slow down natural decay. In its natural atmosphere, bark shields the wood from UV damage. Consider stain its new layer of bark.
Security Concerns
Mold develops on your deck turns out to be very dangerous (slippery) when wet
Cycles of wet and dry causes splintering of the wood
Water swells the wood making nails expel from the surface
Coat Maintenance Process
A maintenance coat involves re-staining the level surfaces after 2-3 years of weathering. At the point of using the proper deck stain, it's not a must to remove the old product before re-applying. In any case, two coats wet on wet will be required to achieve a uniform completion. From our experience, most deck stain products require removal by stripping and sanding before re-application. if they are not stripped they will look messy and glossy in a few section. For our clients, we have discovered maintenance that is less demanding and of good value for the amount of money paid.
Serving Northern Illinois, and Southern Wisconsin including: Albany, Avalon, Beloit, Brodhead, Brooklyn, Browntown, Clinton, Darien, Delavan, Edgerton, Elkhorn, Evansville, Fontana, Footville, Genoa City, Hanover, Janesville, Juda, Lake Geneva, Milton, Monroe, Monticello, Orfordville, Pell Lake, Sharon, Springfield, Walworth, Whitewater, Williams Bay, Alden, Algonquin, Amboy, Ashton, Baileyville, Belvidere, Big Rock, Burlington, Byron, Caledonia, Capron, Carpentersville, Cary, Cedarville, Chadwick, Chana, Cherry Valley, Clare, Coleta, Compton, Cortland, Creston, Crystal Lake, Dakota, Davis, Davis Junction, Dekalb, Dixon, Dundee, Durand, Elburn, Eldena, Eleroy, Elgin, Esmond, Forreston, Fox River Grove, Franklin Grove, Freeport, Garden Prairie, Genoa, German Valley, Gilberts, Hampshire, Harmon, Harvard, Hebron, Hinckley, Holcomb, Huntley, Island Lake, Kaneville, Kent, Kingston, Kirkland, Lafox, Lake In The Hills, Lanark, Leaf River, Lee, Lee Center, Lena, Lindenwood, Loves Park, Machesney Park, Malta, Maple Park, Marengo, Mc Connell, Mchenry, Milledgeville, Monroe Center, Mount Morris, Nachusa, Nelson, Orangeville, Oregon, Paw Paw, Pearl City, Pecatonica, Plato Center, Polo, Poplar Grove, Richmond, Ridott, Ringwood, Rochelle, Rock City, Rockford, Rockton, Roscoe, Scioto Mills, Seward, Shabbona, Shannon, Shirland, Solon Mills, South Beloit, South Elgin, Spring Grove, Sterling, Steward, Stillman Valley, Sublette, Sycamore, Union, Virgil, Wasco, Waterman, West Brooklyn, Winnebago, Winslow, Wonder Lake, Woodstock, Woosung,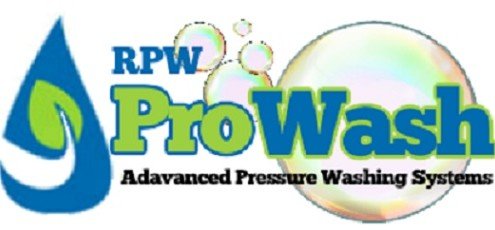 Deck Stain
https://rpwprowash.com/wp-content/uploads/2016/02/Deck-Stain-3.jpg
344
516
WashPro
https://rpwprowash.com/wp-content/uploads/2013/09/pressure-washing-roofs-decks-driveways-homes.png
WashPro
2016-02-20 14:17:40
2016-03-01 08:49:04
Deck Stain Company In Northern IL