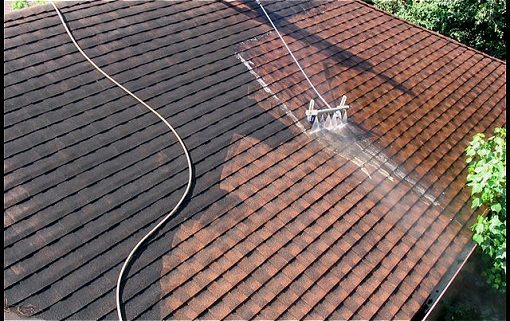 6 Benefits of Professional Roof Cleaning Service
Keeping your home's exterior clean is very important because it helps to protect and maintain the value of your property. One of the most important structures of your home is the roof. It shields you and your family from the harsh elements. Do you know why you should hire a professional roof cleaning service, Rockford, IL?
The roof is your first line of protection from extreme weather such as heavy rain, intense sunshine, snow, and hail. Therefore, it takes quite a beating. Hiring a professional to clean your roof regularly not only helps to maintain its appearance, but it also ensures the longevity of the roof.
RPW ProWash would like to share with you SIX key benefits of professional roof cleaning service.
Removes Harmful Moss
Moss infestation on your roof may give your home a rustic look. However, it can work its way under the shingles and damage your roof permanently. Over time, moss can cover your entire roof, causing water to seep into your home. With professional roof cleaning service, Rockford, IL, you can alleviate the problem before it starts. Thus, you will save money and time down the line.
Boosts Energy Efficiency
Have you ever worn a dark shirt on a warm, sunny day? You understand how colors affect heat absorption. The same concept applies to your roof. When moss, dirt, and dark stains cover your roof, it'll absorb more sunlight, heating up your attic.
As a result, it creates a perfect environment for the growth of mold. In the summers, your air conditioning use will increase and hike your home utility bills.
Improves Home Aesthetics
A bright roof is quite appealing. If you're planning to sell your house or simply trying to revamp its exterior, you should hire a professional to clean your roof regularly. At RPW ProWash, we use safe and effective roof cleaning products that get rid of stains and dirt without harming your roof.
Keeps Gutters Clean of Debris
One way of ensuring proper roof maintenance is to clear organic debris in your gutters. Dirt, leaves, moss, and pine needles can build up over time, causing damaging clogs. If you hire a professional to clean your roof on a regular basis, your gutters will always run efficiently.
Reduces Safety Risks
While DIY roof cleaning may be cheap and effective, you're putting yourself at risk of injury without proper equipment and cleaning tools. Our professionals have the necessary training and experience to provide high-quality roof cleaning service, without the safety risk.
A Moss-Free Guarantee
At RPW ProWash, we offer our customers a two-year moss-free guarantee period because we are so confident in our roof cleaning service in Rockford, IL. We guarantee you that no moss, mold, lichen, or algae will return any time soon.
RPW ProWash provides a top-notch roof cleaning service in Rockford. Get in touch with us to learn more about our services! If you are looking for professional, reliable roof cleaning service, call us today at (779) 348-3135.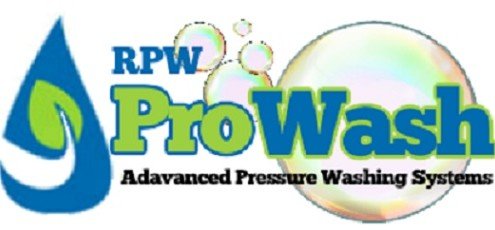 https://rpwprowash.com/wp-content/uploads/2016/06/640px-Low_Pressure_Roof_Washing-2.jpg
329
510
WashPro
https://rpwprowash.com/wp-content/uploads/2013/09/pressure-washing-roofs-decks-driveways-homes.png
WashPro
2018-04-18 11:42:55
2018-04-18 11:42:55
Roof Cleaning Service Northern IL