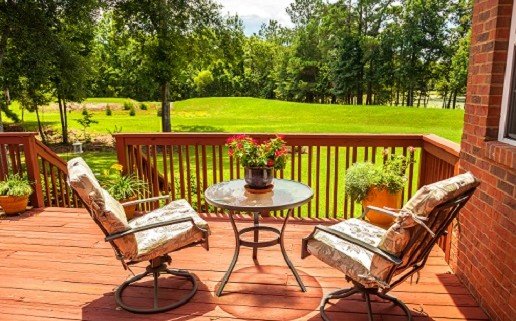 Deck Cleaning Rockford/Northern Illinois
5 Key Benefits Of Deck Cleaning
Your deck was very beautiful and added value to your home when the deck builder first installed it. It is a place where you relax after a long day at work and host your guests. Over time, the elements take a toll on your deck and change its appearance if you don't clean it regularly. Deck cleaning, Rockford, IL can not only keep your deck looking beautiful, but it also protects and makes the deck safe.
Here are FIVE key benefits of regular deck cleaning, Rockford, IL:
Maintains its Beauty
Deck cleaning restores the beauty of your deck. Your deck is installed outdoors. Therefore, it is exposed to the elements of nature that start to eat away the wood surface. For instance, your deck will turn greyish due to constant exposure to the sun. Regular deck cleaning will protect the deck from harmful elements.
Maintains a Safe Deck
After some time, rain will penetrate the wood surface of your deck causing a lot of damage. Mold, algae, and mildew can form due to constant rain penetration, and they start to spread quickly if left unattended.
These things not only destroy the beauty of your deck, but they also make it unsafe. If not treated, mold and mildew make your deck a slipping hazard. Fortunately, regular deck cleaning, Rockford, IL clears away and treat mold, algae, and mildew. Your deck becomes a safe place once again!
Better Health
Mold and mildew also make your deck a health hazard. Their growth on your deck can lead to health issues for you and your family. Deck cleaning not only protects the health of your family, but it protects the environment too.
Increases Lifespan
Just like other things that make up your home, your deck has a lifespan. As mentioned earlier, your deck is exposed to elements of nature since it is installed outside your house. Therefore, the breakdown process occurs more quickly. Deck cleaning, Rockford, IL treats and takes away the elements that break down the wood surface, hence increasing the lifespan of your deck.
Increases Your Property Value
Installing a deck in your home increases your property value. A deck adds curb appeal to your property and increase its value.
However, if you do not perform regular cleaning and maintenance, the opposite happens; the value of your property decreases. Most homebuyers avoid homes that have poorly maintained decks that require a lot of work to restore to its original beauty. Regular cleaning and maintenance make your deck look new and ensures your property value will not drop.
Hiring professional deck cleaning service, Rockford guarantees proper cleaning and treatment. Ultimately, you reap all the benefits. Hire the professionals from RPW ProWash and restore the original beauty of your deck.
If you're looking for high quality and reliable deck cleaning service in Rockford, IL, please call us today at 779-348-3135.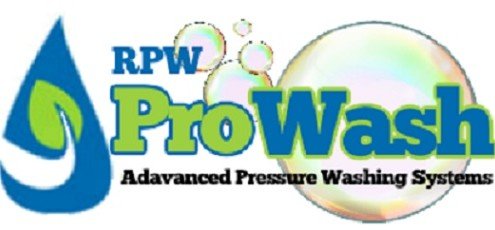 https://rpwprowash.com/wp-content/uploads/2016/02/Deck-Stain-3.jpg
344
516
WashPro
https://rpwprowash.com/wp-content/uploads/2013/09/pressure-washing-roofs-decks-driveways-homes.png
WashPro
2018-03-19 12:18:33
2018-03-19 12:18:33
Deck Cleaning Rockford/Northern Illinois