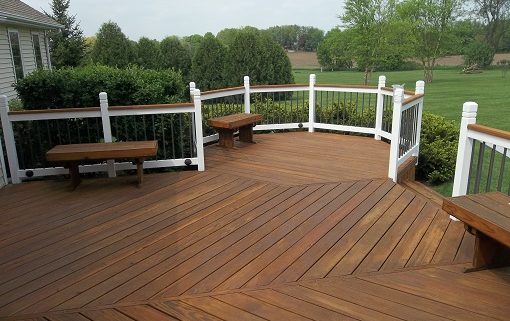 Proper Deck  Sealing and Cleaning
Having your deck properly cleaned and sealed is essential to its longevity. Deck sealing and cleaning should not be a one-time thing; it needs to be done every couple of years. Most professional deck cleaning companies such as Rockford ProWash will offer a deck maintenance program so that your wood deck looks good all the time and lasts for years to come. In this article, Rockford ProWash will answer some common questions homeowners have pertaining to deck maintenance.
How soon can I have my new deck cleaned and sealed?
Many people have heard that you should let your deck "dry out" for a year prior to cleaning and sealing it. This is a myth and the truth be told, most of the damage is done to your deck in the first 6 months or so.
After 12 months the wood can be split and cracked from water damage and will have turned gray from the suns damaging UV rays. At this point, it isn't too late to have it cleaned and protected but the sooner the better.
A professional deck restoration company like Rockford ProWash serving Rockford Il and surrounding areas can take moisture readings in the wood and let you know for sure when your deck is ready to be sealed. Usually within 1-3 months, depending on the climate and location of the deck, it will be ready for a proper cleaning and some deck sealer.
Is it possible to restore a deck that has aged?
Yes! Rockford ProWash's deck restoration specialists can bring your aged deck back to life even after years of neglect. Any warped or rotted boards are replaced and the gray dead wood fibers are not a problem. Some sanding may be necessary before it is sealed and your deck will look 20 years younger.
Even if there is some structural damage Rockford ProWash can do some repairs for you before having it cleaned and sealed. A quality deck cleaning contractor like Rockford ProWash serving Huntley Il and surrounding areas is able to make an assessment of your deck before attempting to restore it, that way you know what to expect.
Can I clean and seal my own deck?
It is possible for a do-it-yourselfer to restore their own deck but I recommend they have some knowledge of the chemicals used and experience in using a pressure washing unit. Wood is actually very soft and when hit with too much water pressure it can easily be marked and scarred. Some people don't realize all the skill and know how that is essential in restoring a deck properly and will sometimes get a friend or family member to do it for them.
Again I don't recommend letting anyone lacking the experience to touch your deck. When a wooden deck is cleaned and sealed improperly it will only cost you more money to have it fixed and done right the next time.
Can I just seal my deck without washing it?
The answer to this question is NO, not if you want the sealer to penetrate properly and last. The number one reason a sealer fails is that the wood was not prepared properly. Even a very expensive sealer such as TWP Rockford ProWash's choice sealer, a registered EPA wood preservative and VOC compliant is not going to do its job unless the wood has been prepped correctly.
Special chemicals need to be used to remove dead fibers, dirt, mildew, and other pollutants and it all has to be cleaned using low water pressure so the wood isn't damaged. In some cases a deck sealer stripper is used to remove an old failing sealer, it is important to remove all traces of old sealers so the new sealer can adhere to the wood.
More times than not, most sealers will not adhere to each other and some sealers won't even adhere to itself after a certain amount of time. Contractors using the proper stripping technique will depend heavily on their chemicals to do the work so the right amount of low pressure can be used.
After the cleaning or stripping process, a neutralizing step is then needed. The reason for this is because the cleaner or stripper used is considered a caustic and will leave the wood with a high PH level. Deck sealer does not adhere well or properly in this situation. A neutralizer is sprayed on the wood to lower the PH and leave the wood more acidic so the sealer will protect and last a couple of years as expected.
Deck restoration and maintenance is a wonderful service when done right, it saves you money by protecting your added living space. Please understand that not all deck cleaning companies have the proper knowledge, just like any industry there are the unethical companies out there just trying to make a buck, so be sure to ask the contractor what his methods and techniques are so you can get the service you expect. Call Rockford ProWash today for a free estimate (779) 348-3135! We'll restore your deck or other outdoor wood structure to better than new condition!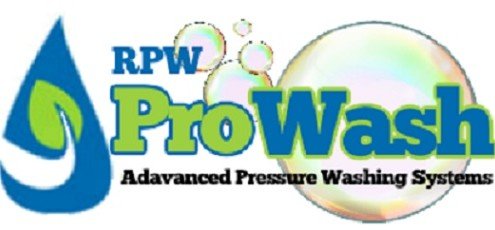 Deck Sealing
https://rpwprowash.com/wp-content/uploads/2016/05/Illinois-Deck-Restoration-service-2.jpg
382
510
WashPro
https://rpwprowash.com/wp-content/uploads/2013/09/pressure-washing-roofs-decks-driveways-homes.png
WashPro
2018-05-16 07:23:20
2018-05-21 07:25:20
Deck Sealing Northern IL