Commercial Building Cleaning Rockford
HOW TO CHOOSE THE BEST COMMERCIAL BUILDING CLEANING COMPANY
The first impression is definitely the last impression. When a customer visits your business, it is important to have a clean and tidy space for them to be able to foster a long-term business relationship with you. Your customers demand it and your employees will thank you for this basic amenity. The question, however, is: who is going to clean the exterior of your building? Luckily, RPW ProWash is there for your help. With our professional commercial building cleaning services, get rid of the dirt and establish strong business relationships with clients.
One of the best and most popular cleaning method in this generation is to outsource to a commercial building cleaning facility.  When you hire the service of RPW ProWash cleaning company, the company conducts the cleaning after-hours (in case of highly trafficked buildings). The company deploy soft chemical cleaning and pressure washing to transform the entire look of the building. This way the value of your building is maintained.
As you look for the company providing commercial building cleaning, what should you look for? Below presented are a few criteria that the commercial building cleaning company should possess:
Trust is imperative when hiring a commercial building cleaning company as a clean building outlook is directly proportional to increased customer traffic. But how can you gauge a cleaning company's trustworthiness? Determine:
How established is the company? You should choose a company that is well-established in your area.
Are there any references available? Most reputable cleaning companies share their customer reviews with pride.
Facilities served
The company must be well-versed in the type of facility of your business. A good commercial building cleaning company, operating successfully in the city for years, will have a lot of experience under their belt.
You should ensure that the company you are about to hire has trained personnel. You are most likely to attract the customer if they like the exterior of your building. It is, therefore, important that the exterior is well-maintained. These commercial building cleaning companies hire the best resources and train them.
Because the customer is at the heart of every business's operations, a good commercial building cleaning company will offer 100% customer satisfaction.
Are you looking for a commercial building cleaning company in Rockford, Illinois to make your building's exterior shine? RPW Pro Wash has all your cleaning needs covered. Place us a call today at 779-348-3135 or visit https://rpwprowash.com/ and get your hands on the best commercial building cleaning services in Rockford.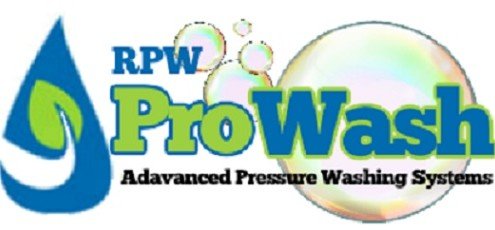 https://rpwprowash.com/wp-content/uploads/2013/10/commercial-building-cleaning-Illinois.jpg
252
600
WashPro
https://rpwprowash.com/wp-content/uploads/2013/09/pressure-washing-roofs-decks-driveways-homes.png
WashPro
2018-07-16 08:00:31
2018-07-13 10:16:40
Commercial Building Cleaning Rockford