Commercial Hood Cleaning Rockford IL
Questions To Ask When Hiring A Commercial Hood Cleaning Service
Are you looking for the best commercial hood cleaning service in Rockford, IL?  RPW ProWash understands that choosing a professional restaurant hood cleaning service can be quite challenging.
While there are different cleaning standards and guidelines to follow for various types of equipment, the overarching questions you should ask remain the same for any commercial hood cleaning company, no matter the specific job.
The decision-making process could potentially be overwhelming, especially if you live in an area with several options. Fortunately, we're here to help you make an informed decision. So, here are some questions to consider when choosing a commercial hood cleaning service, Rockford, IL.
What Hours Are They Willing To Work?
This should not be a problem if you do not mind having some cleaning going on during your regular business hours. But if you would not want them to sweep up while your business is going on, then you need to make sure they are willing to clean after everyone has left the premises for the day.
You should ensure that the company will be available during the hours you prefer them to work if you are choosing a commercial hood cleaning company for your restaurant.
Do They Have The Necessary Accreditations, Expertise, And Experience?
Within this realm, you need to ask how the company trains their employees and if they've any credentials, how long they've been in the restaurant hood cleaning business and any other questions about relevant certifications.
Confirm the company is professionally certified, trained, educated, and familiar with the NFPA-96 guidelines. Ensure they can complete the proper maintenance that your restaurant requires.
Are They Insured?
You should ensure that the company has insurance so that if they damage flooring, any equipment, or furniture in your facility, they'll have a means of replacing it. Remember, this is a crucial step targeted towards protecting your financial security and your business. Otherwise, you might be footing the bill.
What Are Their Rates?
You should not only find out exactly which services they'll offer for the agreed-upon fee, but you should also compare their rates to their competitors. They should explain their rates thoroughly in your contract agreement.
Just like any other business transaction, you need to ensure that you are getting the most bang for your buck when hiring a commercial hood cleaning company.
Do they have a track record of excellent customer service?
There are various ways of finding out if the company is worth its salt—or soap, as it were. One of the best ways is word of mouth. Ask your business colleagues and friends to refer you to a high-quality cleaning service. Another reliable way is to go online to find client ratings and reviews.
If you want to ensure that you're getting the spiffiest hod cleaning treatment available, find out about the history and reputation of the commercial cleaning company before deciding to hire them.
Call Us
RPW ProWash is a hood cleaning company serving hundreds of customers in Rockford, IL. You can trust RPW ProWash to offer complete hood inspection and cleaning service. For a quality job done right, call us today at 779-348-3135!
We're available t your convenience, and we would love to discuss your restaurant hood cleaning needs with you. We have the equipment, expertise, and experience to solve any hood cleaning problem. Contact us today for a free quote!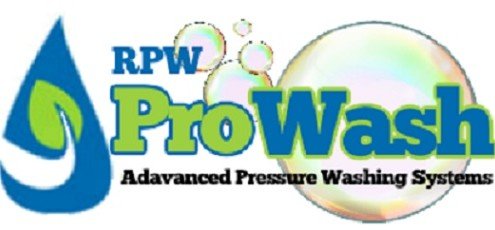 https://rpwprowash.com/wp-content/uploads/2017/11/Kitchen_-e1510785157105.jpg
340
510
WashPro
https://rpwprowash.com/wp-content/uploads/2013/09/pressure-washing-roofs-decks-driveways-homes.png
WashPro
2017-11-16 08:00:26
2017-11-15 17:34:17
Commercial Hood Cleaning Rockford IL