Exterior Pressure Washing Services Rockford IL
Without a proper cleaning and maintenance schedule, the harsh elements, such as snow, ice, rain, and strong winds, can take a toll on your home's exterior, causing damage gradually. Over time, the dirt and grime that accumulate on the exterior of your home will degrade the paint, hurting your property value and appearance. That is why it's very important to schedule exterior pressure washing services Rockford IL at least annually to help prevent premature wear on your home's exterior that can lead to costly repairs.
Everyone wants to live in an attractive and conducive environment. It is the responsibility of every homeowner to ensure their home looks its best all the time. You can keep your home always looking good, clean, and tidy if work with a professional company that can perform regular cleaning and maintenance of your home's interiors and exteriors.
You should not let dirt, grime, and debris accumulate on the façade of your house because it will ruin your home's curb appeal and reduce its lifespan over time.
Cleaning the porch or mowing the lawn is very good, but doing it alone without power washing your home's exterior will not achieve the best results in maintaining the beauty and cleanliness of your property.
Benefits of hiring professionals
There are many benefits of hiring professionals to pressure wash your home's exterior, including:
Pressure washing of exteriors is an important step for preparing your house for painting or refinishing. It's highly recommended that you hire professionals to do thorough exterior pressure washing to remove dirt and grime before applying anything on your home façade.
Pressure washing the exterior of your house will help to improve your property's curb appeal. Hiring an experienced and reliable power washing company to clean your home's exteriors is important for maintaining or even increasing your property's value. Therefore, you will likely sell your house at a good price in the future if you decide to do so.
Regular professional pressure washing will get rid of algae, mold, grime, and mildew to prevent potential damage they can cause to your home, and thus, saving you money that you could have used for repairs. When you hire an expert to power wash your home's exteriors regularly, harmful organisms and stains will be removed before they cause permanent damage to your property that could require costly repairs or renovations.
Investing in exterior pressure washing services Rockford IL once or twice a year will help to keep your family healthy. Power washing thoroughly cleans the exterior surfaces to get rid of dirt, bacteria, and allergens that can cause diseases.
If you decide to pressure wash your home's exteriors yourself, you will probably spend a lot of time and do shoddy work as well as risk getting injured. Instead, you should hire a professional who will do an excellent job effectively, efficiently, and safely, and deliver great results to your satisfaction. Let our professionals from RPW ProWash do the pressure washing for you so that you can make better use of your time doing other things that truly matter in life, such as bonding with your family, doing household chores, etc.
Now that you know the benefits of exterior pressure washing and why professionals can do a much better job for you, you shift your focus to finding a reliable company to provide the services that can guarantee value for your hard-earned money.
Exterior Home Cleaning: Tips For Finding The Right Pressure Washing Company
Cleaning your home's exterior is not an easy job! It will not only take a lot of time and effort to do it yourself, but you may also end up not doing it right. That is why it is best to find a professional and reliable company to get the job done efficiently and effectively.
However, you may not know where to start when it comes to choosing an exterior pressure washing company, and what to look for, especially if it is your first time. What factors should you consider?
To help you, here are FOUR important considerations when choosing a professional pressure washing company.
Services Offered
As you look for a company to clean your home, you should not assume that cleaning companies can offer the same exterior pressure washing services Rockford IL that meet high-quality standards. Making such an assumption is a big mistake! Therefore, it is very important to find out what each company offers and how they treat their customers before committing to hiring them.
Before they give you a free quote, most professional and reputable companies will inspect your property to determine the work they will do. Since every homeowner has unique needs, a good company will let you know how they intend to clean your home's exteriors, including siding, roof and gutters, windows, shutters, walkways, and other surfaces.
Cleaning Agents and Equipment Used
In addition to finding out about their cleaning process, ask your potential company whether they have the right tools and equipment for the job. Moreover, check whether they use eco-friendly cleaning agents for exterior pressure washing.
You should avoid companies whose main method of exterior cleaning involves the use of harsh chemicals and high pressure. Our highly trained and experienced professionals use the right chlorinated solution and pressure to clean different materials and surfaces.
Credentials and Qualifications
Ensure you hire a licensed and insured company to clean your home's exterior. A licensed company will do their job diligently and carefully because they risk losing their license if they treat their customers badly and unfairly or do something wrong that leads to severe injuries and losses.
A reputable company always takes care of its employees and will ensure they provide them adequate insurance to cover in case of an accident. This insurance will also cover any damages that can occur during the cleaning, thus protecting you from unnecessary repair costs.
Guarantee of Customer Satisfaction 
Nowadays, you can easily find reviews and feedback about an exterior pressure washing company online that can help you determine its reputation. You can talk to previous customers to find out about their first-hand experience.
Searching and going through online reviews and feedback is a quick and easy way of checking a company's integrity and reputation before hiring. However, you can also contact the company directly and ask if they can provide you with testimonials, reviews, or pictures of their previous work.
As the famous old adage goes, "a picture is worth a thousand words." A company that is proud of its work will not hesitate to show you its portfolio.
Exterior Pressure Washing Services Rockford IL
Leave the job of cleaning your home's exterior to professionals so that you can spend your precious time on other important things in life. Hiring a professional for your exterior pressure washing is better than DIY because it's efficient and cost-effective.
Professionals have the required knowledge, skills, experience, and tools and equipment to pressure wash the exterior of your house effectively to restore its curb appeal and increase its lifespan. Therefore, ensure you hire the most qualified professional to do the job.
If you need exterior pressure washing service Rockford IL, contact RPW ProWash today to get a free quote. Call us at (779) 348-3135 or fill out our online contact form to enquire about our services.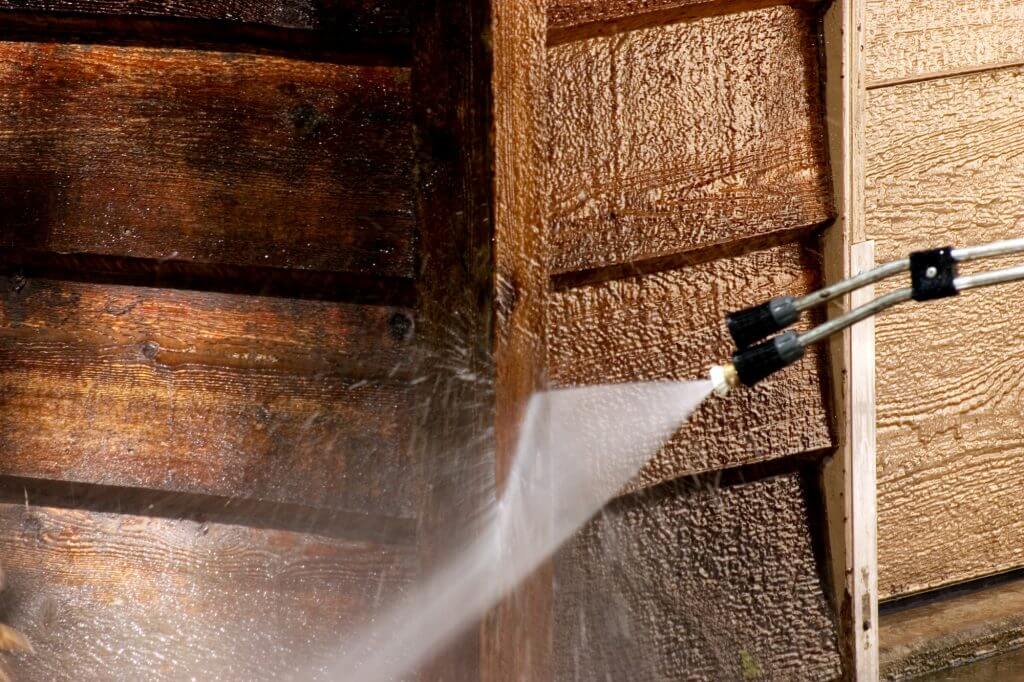 Exterior Pressure Washing Services Rockford IL
https://rpwprowash.com/wp-content/uploads/2021/06/pressure-washing-1024x682-1.jpeg
682
1024
Denise Farley
https://rpwprowash.com/wp-content/uploads/2013/09/pressure-washing-roofs-decks-driveways-homes.png
Denise Farley
2021-06-29 22:25:56
2021-06-29 22:25:56
Exterior Pressure Washing Services Rockford IL