Patio Power Washing
Patio Power Washing: Get Your Patio Spring-Ready with A Power Wash.
Springtime is synonymous with warm weather, blossoming flowers, chirping birds, and green grasses. And what better way to enjoy a warm spring day than stepping into your patio and bath with the warm sunshine and nice air. As springtime kicks in, it is important to get your outdoor space ready for spring parties or barbecue nights with family and friends. One of the best ways to keep your home's outdoor environment clean and beautiful this spring is having professional patio power washing Northern Illinois.
Power Wash Your Patio for Spring
Your patio has endured a lot during the winter, from UV rays to moisture from melting snow, to tree sap. So, now that spring is here, it's time to apply some tender, or maybe not so tender, love and care to its surface.
One go-to method is the power washing, particularly when you have got hardwood decking, composite decking, or a natural stone patio (best avoid it if you have got a softwood deck – pressure washers can cause gouging).
Springtime is the perfect season for power washing your patio or deck. It is a great way to remove all the dirt and debris that accumulated over the winter, leaving the concrete or wood fresh, clean and bright.
While you could try scrubbing the patio or deck surface using a bristle brush, it is usually worth the expense to hire a professional to power wash it.
Power washing can remove even deeply embedded dirt with ease, returning your patio or deck surface to a "like new" condition. If you are ready to get your patio or deck cleaned up for spring, read on to find some tips that will help you get the job done right.
Spiffing Up Your Patio
So, before you hang your hammock and take out your patio furniture, get your patio spring-ready first with a power wash. Your patio is one of the areas in your home that received a good beating during the winter season.
While the snow may have completely melted, the dirt and grime are still there and may even have accumulated. This dirt and grime may not be totally removed with just simple scrubbing and cleaning using soap and detergent; plus, it can be really tiring and time-consuming.
Power washing is the easiest, fastest, and most efficient solution for cleaning your patio and its furniture for the spring. Other benefits of power washing in getting your patio spring-ready are as follows:
Effortless
Just thinking about the amount of cleaning you would manually do for your patio and its furniture is already tiring. Not to mention the body and back pain you will get after the task. With the use of a power washer, you can finish cleaning your whole outdoor space without breaking your back and knees. You just need to hold the hose, aim it on the areas that need to be cleaned, or just hire a professional to do the job for you.
Saves time
Spring cleaning your patio takes time. You might not be able to finish it in a day, depending on the size of the patio and the dirt it has accumulated. On the other hand, if you opt for power washing, you can be sure that you will be finished with the task faster. Thus, you will have more time to do other chores.
Thorough cleaning
Do you know why it is recommended to power wash your walls before repainting them? Patio Power washing helps get rid of the graffiti and thoroughly removes dirt and grime. Thus, the paint will be applied smoothly without cracking and chipping.
Eco-friendly
While not all power washing procedures are the same, most of them don't use chemicals that can harm the environment and pets. The sheer power and pressure from the equipment are enough to clean up hard-to-reach areas and remove stubborn dirt.
Aside from that, patio power washing also saves on water consumption compared to using a garden hose.
Enhance your home's curb appeal
Your patio is one of the places in your home that homebuyers would check out. A dirty patio is definitely an easy way to discourage homebuyers from considering purchasing your home. So, if you are planning to put your property up for sale in the future, you might want to start cleaning your patio thoroughly with a power washer.
Why waste time and suffer from back pain in manually cleaning your patio when you can get it spring-ready in no time with a power washer?
You can opt to buy your own power washer, rent one and do the cleaning yourself, or hire a professional to do the cleaning for you. Either way, you will be guaranteed that your patio will be ready to welcome the new spring season.
What You Should Power Wash During Spring
Most people think that power washing is only for house siding but that's not the case! When you add power washing to your spring cleaning list you will want to make sure to include these areas:
Your Deck and Porch
Whether they are wood, stone, or composite, patio power washing will help to clean and brighten your patio, deck, and porch. Helping to get these areas ready for your spring outdoor gatherings is just one of the many benefits of pressure washing!
Your Siding
Your home's siding is one of the most important areas to pressure wash during your spring cleaning. A good patio pressure washing can help remove built-up dirt, dust, and grime from your exterior surfaces, which can help to brighten and freshen up your home's appearance.
Your Roof
Your roof is another important area to pressure wash during the spring. A good patio pressure washing will remove dirt, moss, and algae from your roof, which can help to prolong its life.
Your Sidewalk, Walkway, & Driveway
One of the best benefits of power washing is that it can help to keep your sidewalks, walkways, and driveway clean and free from built-up dirt, dust, and debris. Helping to prevent the formation of puddles and making them safer to walk on!
Your Windows and Gutters
Window washing and gutter cleaning are two other important areas to add to your pressure washing list during the spring. By cleaning your windows and gutters you can help prevent the build-up of dirt, dust, and debris, which can lead to several problems.
Your Garage
As you organize your garage this spring, another area that you can power wash is your garage floor. A good patio power washing can help to remove built-up dirt, grease, and even oil from your garage floor, making it easier to clean and keep organized.
Final Thoughts
So, you have cleaned your baseboards, reorganized your pantry, and gotten rid of the clothes that you no longer wear. Most of the to-dos on your spring-cleaning list have been completed, yet something feels off. Patio Pressure washing is the perfect finishing touch to make your home truly shine!
One of the best benefits of pressure washing during spring cleaning is that it can help you get your home clean, tidy, and ready for the new season, and isn't that what spring cleaning is all about?
By removing built-up dirt, dust, and debris from your surfaces, pressure washing can help you achieve a fresh start for spring!
Spring is here, and soon summer is coming. Invest the time and money to clean now and you will enjoy your outdoor living space so much more this summer.
Everyone knows spring is the time to deep clean and organize, but many people overlook their outdoor spaces in favor of organizing closets and dusting the tops of the cabinets. Spring marks the time of year when you can start entertaining outdoors and having barbecues, so we think that making sure that your patio is inviting and ready for guests should be at the top of your spring-cleaning list.
If you are looking for a reliable and experienced pressure washing company to help you with your spring cleaning, including patio power washing, look no further than RPW ProWash! We offer a wide range of power washing services that can clean and brighten up your home's exterior surfaces.
Patio Power Washing
Contact us today to learn more about our cleaning services and how we can help you get your home ready for spring! Call us now at (779) 348-3135 or contact us online to get a FREE, no-obligation estimate.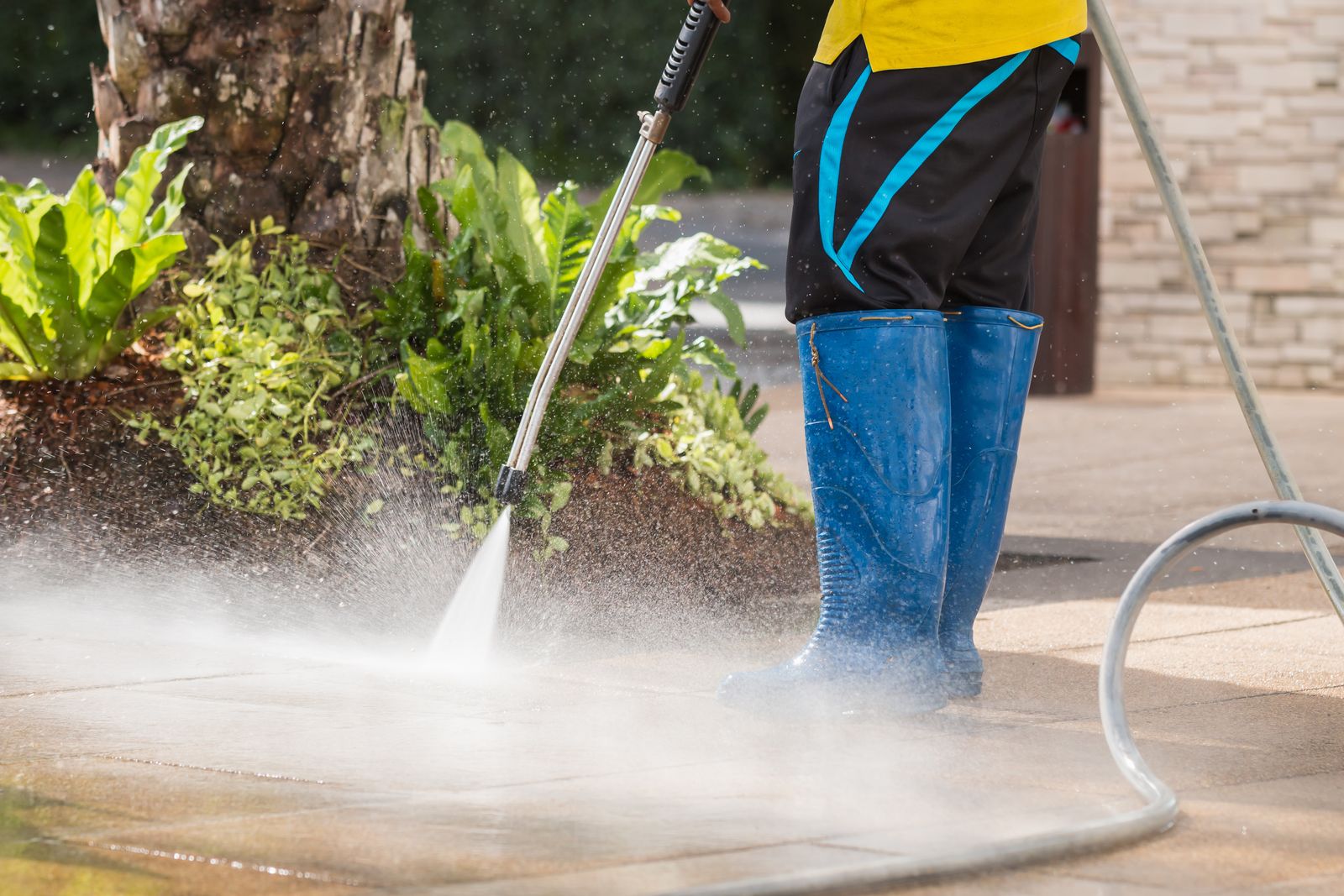 Patio Power Washing
https://rpwprowash.com/wp-content/uploads/2022/04/Pressure-Washing-vs-Power-Washing-Gainesville-FL-by-All-Clean.jpg
1067
1600
WashPro
https://rpwprowash.com/wp-content/uploads/2013/09/pressure-washing-roofs-decks-driveways-homes.png
WashPro
2022-04-30 16:27:58
2022-04-30 16:27:58
Patio Power Washing