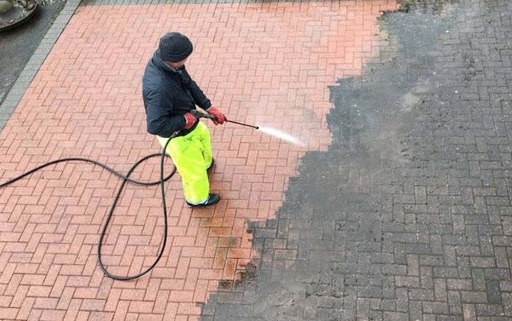 Driveway Cleaning Services Northern IL
Driveway Cleaning Services Northern IL
When visitors come to your home or business, the first things they see are your driveway, walkways, and other exterior surfaces. For that reason, you should not leave your driveway in a bad state because your visitors or customers will make a bad first impression. You can always depend on RPW ProWash to offer you driveway cleaning services Northern IL that will maintain the curb appeal of your property.
Concrete Cleaning
You probably see your concrete driveway as just a solid surface when you look at it from a distance. But up close, you will see tons of tiny openings. Concrete is porous, and therefore, it allows all types of contaminants to seep down, build up and cause stains on the surface.
Our professionals at RPW ProWash can provide concrete cleaning services that will restore the look of the driveway and pavements around your homes.
You shouldn't let stubborn stains on your concrete driveway make your home look ugly. We can clean those stains and get rid of them completely, including mud, paint, and oil. From walkways and patios to tennis courts and pool decks, we can clean all exterior surfaces of both residential and commercial properties.
You shouldn't forget about cleaning your garage floor. Just like your driveway, your garage floor also catches dirt, mud, paint, leaking fluids, and anything else your car(s) tracks in.
We have a team of cleaners with great professionalism, expertise, skills, and experience that will not only clean interior garage floors effectively and efficiently but will also seal them to ensure more stain resistance in the future.
Driveway Cleaning
The driveway is one of the parts of a home that takes a lot of abuse – and it shows. Whether you have moved into a new home, or just renovated the pavement around it, your driveway will soon begin to show some signs of wear and tear.
Vehicle track mud, gravel, dirt, oil, and pollen can form stains and streaks on concrete or asphalt surfaces. Of course, the rain will wash away some of these substances. But dirt and grime will build up over time and enter cracks and crevices in your driveway, making it look ugly and causing damage as well.
Oil and other automotive fluids cause even tougher spots on a concrete driveway, pavements, and other surfaces. These fluids seep into the surface and go deep down. The same holds true for your tires' black marks. Tracks may develop over time on the path you usually travel.
You may leave these stains thinking that they are permanent. But the good news is that they are not! Getting rid of oil spots, mud, dirt, grime, and tire tracks from your pavement is not an easy job, and therefore, ensure you choose the right driveway cleaning services Northern IL that can meet your needs and expectations.
Removal of dirt and grime buildup will leave your driveway looking new again
The removal of the dirt and grime buildup using a combination of water, low pressure, and eco-friendly cleaning agents will leave your driveway looking new again. We can also handle the cleaning of parking lots, and other exterior and commercial surfaces.
Thinking of giving your concrete driveway a fresh new look? Whether your driveway is made from concrete paving, natural stone, tarmac, or block paving, we will provide a comprehensive professional driveway cleaning service that delivers excellent results every time.
Contact RPW ProWash today to schedule your cleaning! Our driveway cleaning services will revitalize your driveway. We serve Northern Illinois, and Southern Wisconsin, including Albany, Avalon, Beloit, Brodhead, Brooklyn, Browntown, Clinton, Darien, Delavan, Edgerton, Elkhorn, Evansville, Fontana, Footville, Genoa City, Hanover, Janesville, Juda, Lake Geneva, Milton, Monroe, Monticello, and other surrounding areas.
Driveway and Patio Cleaning 
Driveways and patios require deep cleaning from time to time. No matter what your driveway or patio is made of, you should schedule routine cleaning to prevent a gradual build-up of grime and dirt on the surface that can spoil its looks. Regular cleaning and maintenance restore the color and beauty of your driveway or patio.
Hiring an experienced and reputable team like the one at RPW ProWash ensures your cleaning is done professionally, thoroughly, safely, and efficiently. We have the knowledge, expertise, and experience required for proper cleaning of your driveway or patio no matter the type of material it is made of.
When you choose our driveway cleaning services Northern IL, you can rest assured that we will restore your stone, tarmac, concrete, resin, or block paving to keep your home looking good and attractive as well as maintain its longevity.
You don't have to spend your precious time cleaning your driveway or patio yourself, risking injury and damage to your property, and yet you can simply call in a professional to do the job quickly and thoroughly to a very high standard.
Hassle-Free Driveway Cleaning
A task like cleaning a driveway may seem easy but it is more difficult than it looks. Apart from the expensive tools and equipment that are required, it takes a lot of practice to clean a driveway thoroughly without leaving a mess.
Instead of losing a whole weekend cleaning your driveway, hire experienced professionals to do this job and take all the hassle and stress out of your way. Our team knows how to get the best results having cleaned countless driveways with little fuss and no mess.
We bring everything to your home that we will need for the work and at the end, we take everything away with us – we only leave you with is a sparkling driveway.
Professional Cleaning For Sparkling Patios
Patios with a buildup of grime, mildew, and leaf stains will start to look dull and old. No matter the type of patio you have – concrete, blocks, and flags, our professional patio cleaning service can restore and give it a fresh attractive look again.
Our team can also clean timber decking if you have it in your garden. Our cleaning solution uses eco-friendly cleaning agents that will keep your lawn, plants, pets, and even wildlife safe from harm.
Your driveway wherever you live and whatever the climate takes a beating year-round. You may see signs of wear due to high traffic, environmental influences, such as rain, snow, and ice, etc. Regardless of the season, it's important to maintain your driveway to preserve your property since it's a significant investment you have made; begin with cleaning your driveway.
Driveway Cleaning Services Northern IL
Now that you know why it's important to pressure wash your driveway, what are you waiting for? Make driveway cleaning part of your routine maintenance for your home to protect your most valuable investment.
If you need driveway cleaning services Northern IL, contact RPW ProWash today to request a free, no-obligation estimate. Call us now at (779) 348-3135 or fill out our online contact form.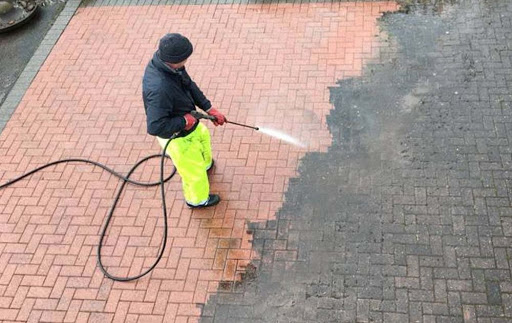 Driveway Cleaning Services Northern IL
https://rpwprowash.com/wp-content/uploads/2021/07/unnamed.jpg
323
512
Denise Farley
https://rpwprowash.com/wp-content/uploads/2013/09/pressure-washing-roofs-decks-driveways-homes.png
Denise Farley
2021-07-15 09:45:24
2021-07-14 10:07:58
Driveway Cleaning Services Northern IL