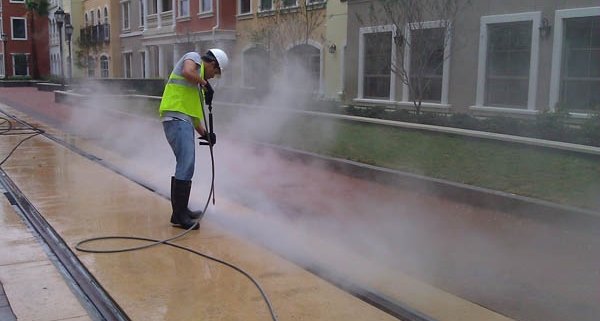 Illinois Steam Pressure Washing
What is steam pressure washing? What are its benefits? Illinois steam pressure washing is ideal for both industrial and commercial cleaning applications. Pressure washing has improved significantly over the years and today's models and methods offer more power and flexibility than the industry has ever seen!
Illinois Steam pressure washing is a great way to maintain the appearance of a property. That is why many home and business owners have embraced it. Pressure washing systems typically remove much of the dirt and grime, but they may leave some residue behind when non-professionals use them.
We offer high-quality Illinois steam pressure washing service
Professional cleaners at RPW ProWash offer high-quality Illinois steam pressure washing service that guarantees customer satisfaction. Therefore, don't be satisfied with leftover residue when you can hire our cleaners to clean your property professionally. Our steam pressure washing leaves no residue behind.
We offer pressure-washing services in Illinois and the surrounding areas. Steam pressure washing offers more benefits than traditional pressure washing. With over 20 years of experience, you can trust RPW ProWash to handle steam pressure washing for single or two story homes, RV's, boats and many more items.
How Steam Pressure Washing Works
If you are looking for professional cleaners to clean your property, contact us today and schedule your appointment. We'll make your home sparkle and shine!
You should know how a power washer works to understand its use for steam pressure washing fully. The unit is very effective at melting and getting rid of grease, animal fats, and other substances. It vaporizes water heated to over two hundred degrees Fahrenheit. These sturdy and durable pressure steam cleaners can handle tough cleaning applications. Military and other organizations that require durable products mainly use them.
Steam pressure washing removes tough buildups efficiently.
Steam pressure washing combines the strength of pressure with the power of steam to remove tough buildups efficiently. Furthermore, the high temperatures allow for sterilization of the surfaces.
The ability to clean with wet steam is a new feature that's becoming popular in most pressure washers. Steam pressure washers have the most cleaning power of any pressure washer because they clean surfaces at much higher temperatures than hot water pressure washers do.
Due to their increased cleaning power, steam pressure washers are very effective at cleaning dirt and grease, along with sanitizing and disinfecting surfaces.
Benefits of Steam Pressure Washing, Illinois
Temperature
Most pressure washers use cold or warm water to clean surfaces. Steam pressure cleaning gives increased cleaning power because it offers much higher temperatures.
Dirt and Grease
The high-pressure stream of water combined with the increased temperature guarantees efficient and effective cleaning of dirt and grease.
Disinfect
The higher temperatures of steam pressure washers is great for disinfecting and sanitizing surfaces.
No Chemicals
Steam pressure washers do not use harsh chemicals to clean items. The increased cleaning power of the steam pressure washers allows for effective cleaning of surfaces without the use of detergents or chemicals. While the high temperature of the steam is usually enough to finish the job, some tasks may require chemicals.
High Efficiency
Steam pressure washers are more efficient than traditional pressure washers. They clean much faster and require less power, labor, and water to operate due to their increased cleaning power.
Illinois Steam Pressure Washing
If you need affordable and reliable Illinois steam pressure washing service, call RPW ProWash today at (779) 348-3135 or fill out our contact form.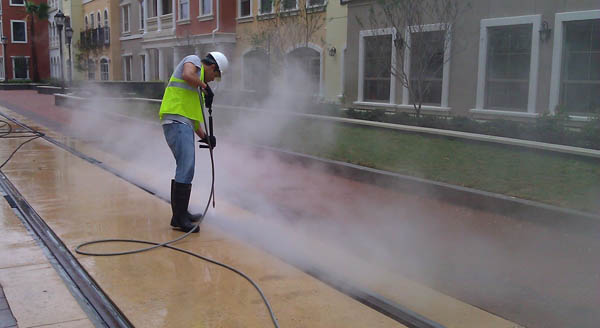 Illinois Steam Pressure Washing
https://rpwprowash.com/wp-content/uploads/2019/02/IMAG1741-copy.jpg
328
600
Denise Farley
https://rpwprowash.com/wp-content/uploads/2013/09/pressure-washing-roofs-decks-driveways-homes.png
Denise Farley
2019-02-20 13:18:28
2019-02-19 23:32:45
Illinois Steam Pressure Washing