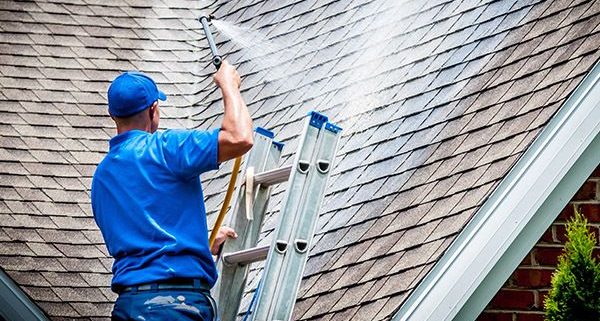 Low Pressure Roof Cleaning Illinois
Do you've unsightly black streaks and mold on your roof? Many homeowners spend thousands to fix the problem of black streaks and green moss on their single roof that looks awful. This is actually an algae growth that eats away the limestone filler in your roof shingles, absorbs moisture, prevents the shingles from dying, and shortens the lifespan of your roof drastically! There's a solution to restoring the beauty of your roof and protecting the shingles from unwanted damage: low pressure house and roof cleaning Illinois.
Regular low pressure house roof cleaning preserves the life of your roof's shingles and tiles, removes damaging algae, moss, grime, grit, and soot, and restores the color of your roof as well.
Illinois low pressure cleaning is a safe and easy way to clean and maintain your roof and house. It is the start of the spring season. RPW ProWash provides safe and effective low pressure washing for homes.
Our low pressure detergent cleaning will make your roof look great and lengthen the life of your shingles. We can safely clean all types of roof materials. Low-pressure cleaning equipment is used in our house and roof cleaning process to apply the detergent to the roof surface gently. The detergent works effectively and removes the black streaks.
Our low pressure house and roof cleaning process is effective
Lichen and moss will turn a whitish color after the detergent has been applied. Over time, it will slowly slough off with rain. Shingles and Steele are the most common surfaces cleaned. Moreover, our low pressure house and roof cleaning process is effective on slate and cedar shake roof surfaces.
House and roof washing is essential for homes in tropical areas, or those located near a large beachfront or waterfront since sand and grit from a nearby beach can settle into the nooks and crannies of your roof, causing significant damage.
Here are five things every homeowner should know about low pressure house and roof cleaning Illinois:
Older roofs are best cleaned with a soft wash system.
Roof washing isn't a DIY job but requires knowledge and skills.
Debris doesn't have to be visible from the ground to be severe enough to cause damage to your roof.
Moss and algae are not just unsightly, but it can also damage the shingles.
Low pressure roof cleaning isn't an overpriced service, but a valuable investment towards the maintenance of your home.
Low Pressure Power Washing
RPW ProWash uses a unique and safe process to get rid of mold, algae, fungus, and stains from your roof. We use low pressure power washing technique for house and roof to ensure no damage to the roof's features, surface, or shingles.
Our cleaning system removes mildew and fungal growth and gets rid of spores that promote a breeding environment for recurrent growth. Over the past years, we've cleaned hundreds of roofs. Please feel free to contact us at (779) 348-3135 to get a free quote.
Low Pressure House Cleaning Illinois
Low pressure house washing is one of our signature services. We utilize a low-pressure system that enables our professionals to safely clean your house without using high-pressure hoses, ladders, or harmful chemicals that could harm your house or destroy your plants.
Professionals from RPW ProWash will clean off that nasty green and black mold to brighten the paint! As a result, you will save thousands of dollars and make your house look like new again. Most customers call us t prepare the house for painting, but after cleaning, they realize that they really didn't need new paint in the first place!
Our signature low pressure house cleaning Illinois system is safe for use on all types of siding: stucco, brick, vinyl, Hardiplank, wood-composite, and painted wood.
Why Does Our Low-Pressure System Cleans Your Siding So Well?
Our low-pressure system is vital in removing the dirt and mold buildup from your house and preventing it from coming back immediately. The use of high pressure may remove the mold quickly and cheaply, but you run a high risk of damaging your siding.
Our low pressure house and roof cleaning system is designed to gently remove the build-up and mold effectively without damaging your surfaces.
Low Pressure Roof Cleaning Illinois
If you need low pressure roof cleaning Illinois service, please contact RPW ProWash today. Call us today at (779) 348-3135 or fill out our online contact form to request a free quote. We clean everything! We maintain your investment! We protect your roof and house!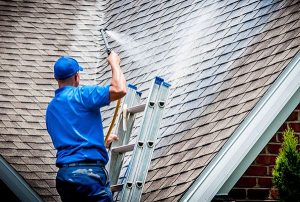 Low Pressure Roof Cleaning Illinois
https://rpwprowash.com/wp-content/uploads/2020/06/a8909a845983ad2ab8b8f73a84a0d7a3.jpg
403
600
Denise Farley
https://rpwprowash.com/wp-content/uploads/2013/09/pressure-washing-roofs-decks-driveways-homes.png
Denise Farley
2020-06-24 07:40:14
2021-05-20 00:36:28
Low Pressure Roof Cleaning Illinois