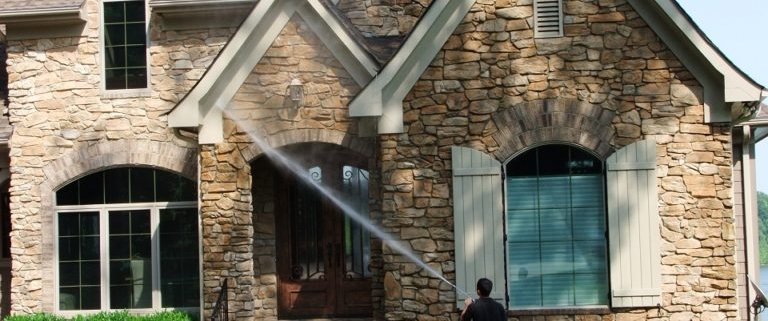 Exterior House Washing Roscoe Illinois
Over time, all types of exteriors get dingy, but exterior house washing Roscoe Illinois can restore your home to its former beauty quickly, safely, and cost-effectively. If you choose RPW ProWash's exterior house washing service, we guarantee that you'll come back to a brighter and shinier home than when you left for work in the morning.
Most homeowners often spend a lot of time, effort, and finances into cleaning the interior of their properties. However, it is surprising that most also pay little attention to the exterior! They let dirt, algae, mold, etc. to thrive. The exterior of any property plays a crucial role in enhancing the curb appeal. It creates the first impression.
As people drive by, take a jog, walk a pet, receive deliveries, or visit neighbors, they look at the exterior of your house. Only a few people get to see the interior. Do you see any sense? Why do homeowners work very hard to clean the interior of their homes but pay little or no attention to the exterior?  Maybe they do not know what people see on the exterior, or they feel it's not necessary to spend extra money, or they haven't thought of cleaning the exterior of their homes.
Trust our exterior house washing team
You should trust our exterior house washing team to keep your home in pristine condition. Our technicians can remove dirt and mold buildup from bricks and weatherboard homes. We use quality high-pressure cleaning equipment and biodegradable detergents to get the best results in our exterior house washing service Roscoe Illinois. We can handle any job, whether on one level or multi-story.
At RPW ProWash, we're well aware of the importance of an attractive exterior. We use a safe technique to remove contaminants. It causes no damage to the exterior or landscaping of your home.
We are very good at cleaning all types of surfaces, including stucco, concrete, brick, vinyl siding, and wood siding. Our extremely affordable external house washing Roscoe Illinois can dramatically transform your home in a day.
We provide exterior house washing Roscoe Illinois for:
Gutters
Fascia & Eaves
Pergolas
Decks
Verandas
Roofs
Exterior Walls
Stairs
Exceptional Care and Precautions When Washing Home Exteriors
Without proper care and knowledge on cleaning specific materials, power washing can cause significant damage to your home exterior or siding materials. Depending on the types of surfaces that need cleaning or your type of siding, we choose the most suitable soft washing option or instead use special detergents together with our "soft washing" techniques to clean your home's exterior.
Soft washing is a safe and effective exterior house washing method that uses eco-friendly detergents to break down the dirt and contaminants. Then, we use a non-pressurized, steady steam to rinse it off to reveal a clean, attractive surface.
Why Choose Us For Your Exterior House Washing Roscoe Illinois
Is there any dirt, road dust, grime, moss, algae, or mildew buildup on the exterior of your home or siding materials? Are you looking for a quick, safe, and affordable way to enhance your home's appearance before listing for sale?
Hiring RPW ProWash means that you are partnering with a local company that truly cares about your project and committed to delivering the best results. Our technicians are punctual, polite, and courteous. We will not leave any mess behind.
We've knowledgeable and experienced technicians who can clean the exterior surfaces of your home safely and adequately. We guarantee you excellent results!
Exterior House Washing Roscoe Illinois
To schedule your exterior house washing Roscoe Illinois, contact RPW ProWash. Call us today at (779) 348-3135 or fill out the contact form to request a free quote. We will get back right back to you.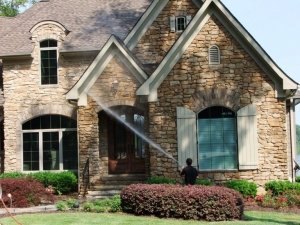 Exterior House Washing Roscoe Illinois
https://rpwprowash.com/wp-content/uploads/2019/09/houston-house-washing-company-768x576.jpg
576
768
Denise Farley
https://rpwprowash.com/wp-content/uploads/2013/09/pressure-washing-roofs-decks-driveways-homes.png
Denise Farley
2019-09-14 23:50:47
2021-05-20 00:41:58
Exterior House Washing Roscoe Illinois